'The opposite of lean and agile': Agency execs sound off on work culture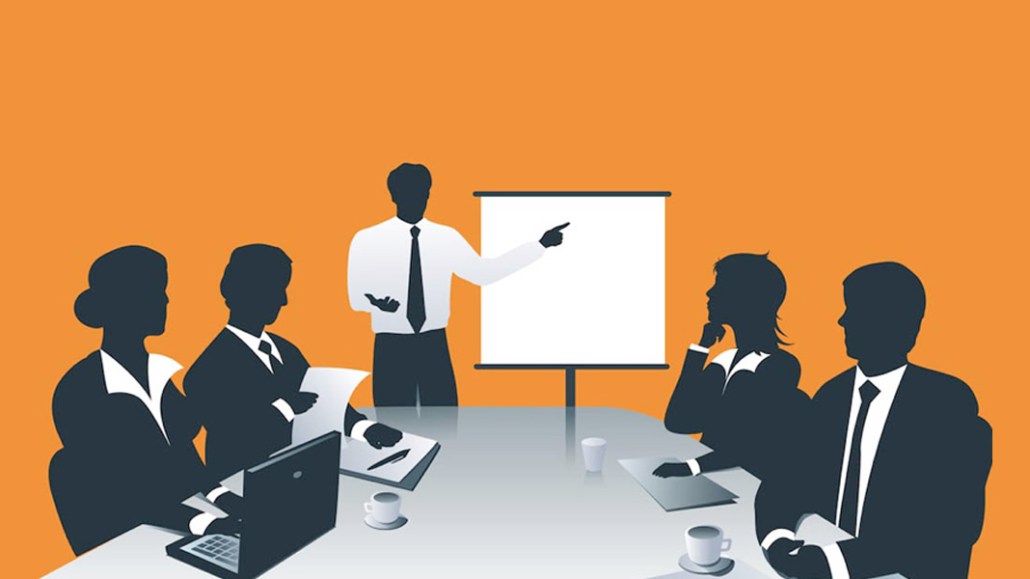 It isn't just the prolonged heat wave that's caused U.K. agency executives' temples to throb more than usual this summer. Agencies are getting a bad rap from clients that have become suspicious of the business model. To talk to agency execs, part of the problem is agency culture that's become prone to highly vexing and often fruitless processes, from endless meetings about meetings to having multiple specialists in one room to overuse of jargon.
We asked agency executives to share their biggest gripes about agency culture. Excerpts below.
"Hopping on a quick call"
My biggest pet peeve is the culture of "hopping on a quick call." Generally it goes like this: You'll write a very short, basic brief or just send an email with very clear instructions and actions. Within a matter of seconds will come the reply: "Great, when shall we hop on a quick call to go through this?" Then on the call, you have to repeat — word for word — everything you said in the original email or brief. If I hopped on all the quick calls that I was asked to hop onto, no work would ever get done. — Amy Kean, head of strategic innovation, Starcom
Bloated teams
As agencies grow accounts and add services, teams get bloated. It's not uncommon for an agency with a digital-only account to have more than 10 people involved: A managing partner who owns the relationship at a high level; an account director who owns the day-to-day relationship; experts across search, social, video, mobile and display; someone who is responsible for cross-channel attribution and reporting; and a media planner. Now let's say that there are three digital media people on the client side and two people at a creative agency. That's 14 people who all need to talk to each other across 91 potential lines of communication. This is the opposite of lean and agile, and limits the pace at which agencies can work. — Sam Fenton-Elstone, CEO of Anything is Possible. 
Meeting overload
Obsessing over meetings and made-up words are prolific in agency land. We have a meeting coming up, so let's have a meeting to discuss a plan of action and then a follow-up meeting to run through where we got. I would love fewer meetings and more real-work time. And words that we have all accepted as commonplace like "ideation," "viewability," but are not real outside of the media industry — they are not real words! — Laura Wade, vp of content and innovations, Europe, Middle East and Africa, Essence
Lies, damn lies and statistics
Senior leadership people will be in a meeting where they've promised the client the Earth for very little money, and then they go straight to finance and general management and tell them to "fix the numbers." — Mary-Keane Dawson, co-founder and CEO of the Truth Agency

Keep it simple 
People focus on complex solutions to problems, like using machine learning to optimize a campaign before even testing creative or buying new technology instead of improving the strategy. Meaningful changes to the basics are better and more reliable than striving for every sophisticated opportunity for an extra quarter of a percent. — Alistair Dent, md of iCrossing
Forgetting the basics
I've seen very large campaigns be planned right down to the minutiae only for one of my team to ask the planner: "Where are we driving traffic to again?" Tech, tracking and insight are at the top of the agenda, but sometimes the basics get forgotten. — Joe Harake, digital director, OMD
Image via Giphy 
https://digiday.com/?p=297890