Open look: Athlete-driven media companies have the attention of fans and advertisers
March 12, 2018 • 7 min read
•
•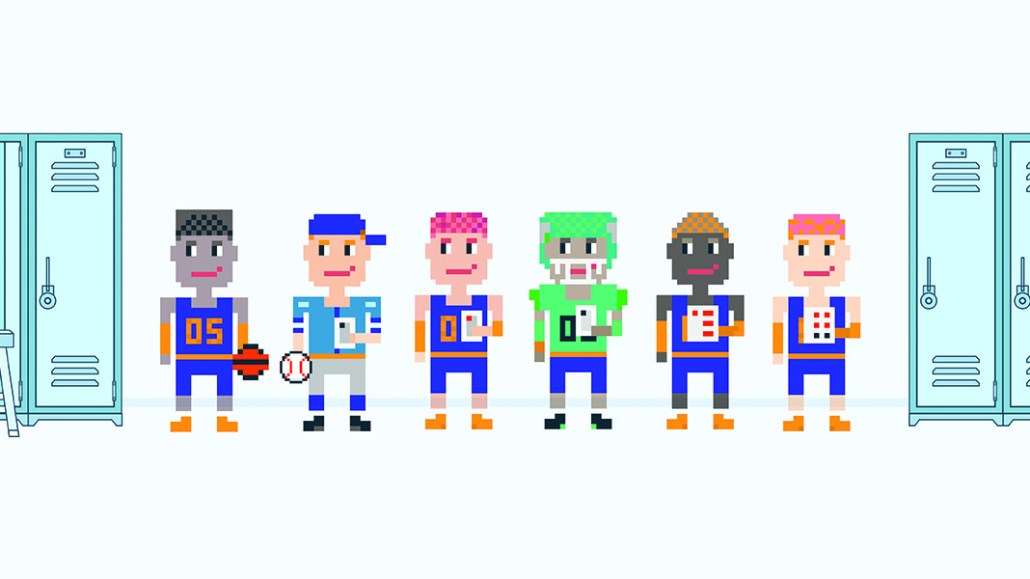 It's Jan. 14, the night before the final regular-season game between the Golden State Warriors and the Cleveland Cavaliers, and Kevin Durant and LeBron James are sitting in the back of an Uber — a Cadillac Escalade, to be specific — in Akron, Ohio. But instead of talking trash while riding through the falling snow, the two rivals are discussing President Donald Trump.
"Our team, as a country, is not ran by a great coach," Durant says.
"It's not even a surprise when he says something," James adds. "It's like, laughable."
ESPN host Cari Champion shakes her head from the driver's seat. "But it's also scary," she says.
The exchange occurs during an episode of "Rolling with the Champion," a show produced by Uninterrupted, James' digital sports programming network, with Uber as a sponsor. The series features Champion chatting with NBA players about topics including culture, music and basketball as she drives them in her Uber. It's unfiltered moments like these that Uninterrupted strives to capture in its athlete-driven video series and podcasts.
Uninterrupted, founded in 2015 by James and his business partner Maverick Carter, isn't alone in these endeavors. Other athlete-driven digital media companies, including The Players' Tribune, started by retired New York Yankees shortstop Derek Jeter and Excel Sports Management chief marketing officer Jaymee Messler in 2014, and Durant's Thirty Five Media, have launched in recent years, all with a similar mission: Let athletes share their stories from their own perspectives — something traditional media hasn't often allowed them to do — and facilitate connections with fans.
These companies also provide athletes, with their tens of millions of followers on social platforms, the chance to grow their own brands and make money from sharing their stories, rather than telling them for free.
Durant and business partner Rich Kleiman, with this opportunity in mind, founded Thirty Five Media in April 2017 with the debut of Durant's YouTube channel, which documents the NBA player's on- and off-court life and has amassed more than 20 million views and 614,000-plus subscribers. This January, Thirty Five Media announced a deal with YouTube to create sports programming for the platform, including a new series featuring actor Michael Rapaport, and help other athletes, like NFL cornerback Richard Sherman, start their own YouTube channels. Athletes are paid for their involvement, but Thirty Five Media wouldn't share the amount. YouTube declined to comment for this story.
Max Barnett, global head of digital at Nielsen Sports, says content like this appeals to fans because it's authentic. "It gives fans access to behind-the-scenes content, content that they've always wanted to see," he explains. "It's a bit more real."
For Uber, authenticity factored into working with Uninterrupted on "Rolling with the Champion." "I wanted to reach out to [Uninterrupted] so they could help us tell the stories of athletes in a way that would be human and interesting, authentic, while using the situation and context of Uber as the catalyst to have that conversation," says Bozoma Saint John, Uber's chief brand officer.
Building a business on authenticity has worked so well for The Players' Tribune, which features first-person written pieces, podcasts, video and photography from athletes, that it plans to expand internationally. (It wouldn't disclose further details, though.) When Jeter — known for his reticence with the media during his MLB career — unveiled the site in October 2014, writing in a post that he wanted it to be a place where athletes could "connect directly with our fans, with no filter," it was widely mocked — contributing athletes received titles like "senior editor," for example — and doubted.
Since then, The Players' Tribune says more than 1,800 athletes have contributed, including retired NBA star Kobe Bryant, Denver Broncos linebacker Von Miller and Olympic gymnast Aly Raisman. Jeff Levick, who previously served as Spotify's chief revenue officer and had stints at AOL and Google, joined The Players' Tribune last September as its first CEO. The site had 3.4 million unique visitors in January, according to comScore.
A point of pride for The Players' Tribune is how engaged fans are with its content, which ranges from retirement announcements to accounts of sexual assault and stories about overcoming illness. The site claims its average time on page is more than six minutes — a number "almost unheard of anywhere else," says Gary Hoenig, content consultant for The Players' Tribune. The most resonant stories, which tend to focus on off-field subjects such as mental health and social issues, exceed this figure, says Sean Conboy, the site's executive editor.
Achieving this time on page requires significant effort. Conboy says his team approaches each written story like a feature for a major magazine, though the editorial process for every post differs. To start, athletes — who aren't paid for unsponsored contributions — can submit written notes or drafts, or they can discuss or dictate their thoughts via phone, for example. Then, the team makes initial edits before sending the copy back to them for feedback. The foremost priority is conveying athletes' stories in the way they intended, so they approve the final product before publication. Conboy adds that the high time spent on page that results from this process makes The Players' Tribune attractive to advertisers.
The company says ad deals are its primary revenue driver, and it has worked with more than 35 brands since launch. For example, it published an installment of its "Letter to My Younger Self" series in January for Showtime, which wanted to promote its new drama series "The Chi" in a post from the perspective of an athlete from Chicago. In the piece, retired NBA player Quentin Richardson reflects on growing up on Chicago's South Side, with branding for the show appearing throughout. Conboy says around 200,000 readers spent about 7 1/2 minutes on average on the story page.
"People are sharing this. You had multiple NBA players sharing the article," Conboy says. "Advertisers increasingly want to be associated with something that is actually sticky and engaging and not just a click trap."
Barnett agrees, adding that the high engagement rates for athletes' posts on social platforms also appeal to advertisers. NBA players, for example, have an average interaction rate — likes, shares and comments — of 0.38 percent on Facebook and 2 percent on Instagram, according to Nielsen Sports data, rates Barnett says brands would have to "spend considerably" to achieve.
One hurdle for athlete-driven media companies is building brand affinity. While timely retirement announcements or game-related content — which Hoenig acknowledges is "here today and gone tomorrow" — can rack up millions of views, it doesn't keep fans returning to these sites. But Hoenig insists The Players' Tribune's pieces that address emotionally moving topics such as social issues or players' personal struggles draw people back.
"They continue to read those stories, years later," he says. "Those stories have a great shelf life."
Even a big name like Sherman's isn't necessarily enough to build a business on. Sherman's YouTube channel, which launched before the announcement of the YouTube-Thirty Five Media deal, has less than 37,000 subscribers. One of the first videos posted to the channel is a 12-minute livestream of him answering fans' questions from his hospital bed after his surgery in November to repair a ruptured Achilles tendon, and it has just over 27,000 views.
But advertisers seem unfazed. Advertiser interest was one reason why Thirty Five Media, which counts Alaska Airlines and American Family Insurance among its brand partners, expanded beyond Durant's YouTube channel. "Seeing how receptive brands were to us to spend behind branded content, we saw that as another possibility," says Kleiman, "now that we could develop this network of athletes that all have their own channels."
"Thirty Five Media is the future of how brands are going to work with athletes," says Natalie Bowman, managing director of marketing and advertising for Alaska Airlines, which is teaming up with Durant's company on sponsored videos highlighting their support of youth and education initiatives in the Bay Area. "Athlete-driven creative and athlete-driven content is going to resonate with fans, and they are going to expect more of it."
As athlete-driven content proliferates, there is the issue of saturation. "It's going to be hard over the long term for one company to differentiate itself versus another," says Dan Shevchik, partner and svp at consulting firm Sports Media Advisors.
Scott Langerman, CEO of Athlete Content & Entertainment Media, the NFL Players Association's athlete-driven content development and production company, says die-hard fans can never get enough information about their teams and players. "They're insatiable," he says.
Hoenig and Conboy say they welcome others to produce this content. "Competition is good," Hoenig says. "It makes you better."
Carter puts it more simply: "I don't think people ever get tired of great stories."
https://digiday.com/?p=279117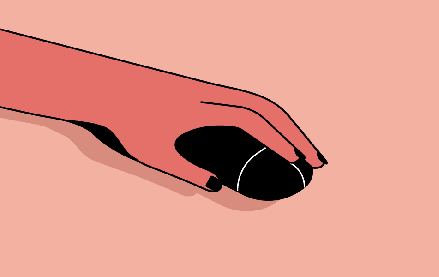 December 1, 2023 • 3 min read
People claim that the role of chief diversity officer is vanishing. However, AI is booming, and the CDO can help ensure responsible AI.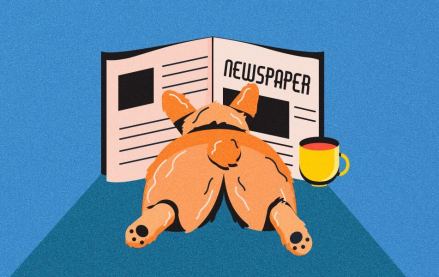 November 30, 2023 • 4 min read
Digiday+ Research found that publishers' programmatic ad revenue didn't quite live up to expectations this year, but they still see it as a growth area.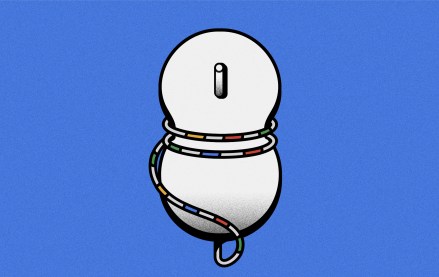 November 30, 2023 • 13 min read
For a couple of publishers, referrals from Google are down upwards of 60%.