1 year in, Hearst Digital Media's revamped global ad team doubled its revenue
August 14, 2019 • 4 min read
To make booking and running global campaigns easier for clients, magazine company Hearst has built up its centralized, global digital ad-sales team from 10 to 26 people since 2017 when the division launched in London. The goal is to boost efficiencies for the publisher, encourage client rebookings and increase the length of partnerships.
So far it seems to be working. Over the last year, Hearst has run 200 campaigns from the global team, a lot of them in the luxury vertical. During this time it has doubled global digital ad revenue year-on-year, although the publisher was unwilling to share from what base.
Hearst operates in 84 countries, a combination of owned-and-operated titles, joint ventures and licenses. Running ad campaigns across this many markets can be thorny, with multiple stakeholders, local assets and different distribution channels. The global team, headquartered in London, is responsible for the planning, strategy, execution and reporting for digital ad campaigns — including display and branded content campaigns — run in multiple markets. Hearst still has local sales teams in its markets who feed into the central team when needed.
"It's a complex ecosystem we operate in, the fact it is complex is the beauty of it," said Duncan Chater, global vp at Hearst Digital Media. "We don't want to lose that localized content because that's our power, but there are operational nightmares; we want to make that accessible for clients."
Chater pointed to three advantages to a central team for clients: financial savings made by producing fewer assets; time efficiencies in having only one point of contact and consistent brand messaging to audiences. For this reason, Chater is seeing the number of global campaigns grow: He estimated that between 10% and 15% of the market's brand advertiser budgets are run globally.
One example of a globally executed campaign was for Ritz-Carlton. Hearst drafted in "Leaving Las Vegas" director Mike Figgis to help shoot five films, all roughly 10 minutes long, in five locations that were distributed across seven markets on Hearst brands Harper's Bazaar and Esquire. Cut-down footage was distributed across social networks to drive people to where the films were hosted on Hearst owned and operated sites.
By next month, Hearst will have a global data team of five people — an extension of Hearst's U.S. Data Studio, which launched in May 2018 with 20 people — to improve the way it incorporates data from its magazine brands into its commercial campaigns. The team will include data strategists, data engineers and campaign managers.
"This is a massive focus for Hearst as a business. We see ourselves as a data-driven business," said Chater. "A huge amount of effort is going into the collection of data, a huge amount into the organization of data taxonomy and the execution of that data, like how we allow editorial teams and commercial teams to access it."
This means collecting data on how audiences are consuming content and the actions they take, like what they purchase from Hearst's affiliate partners or how they answer polls that run on its sites. While Hearst has been doing this to a lesser extent for some partners, the additional five people in the data team will allow it to do this more frequently and in more depth.
Naturally, agencies welcome any additional audience data that publishers can share that helps ensure the campaign is designed for and reaching the relevant audience, as long as publishers can decipher what the data means. "It's all about finding insight that we aren't already aware of," said Dan Wood, joint head of Mediacom Beyond Advertising, the agency's content solutions team. "The publishing community is less proven in that." Currently Wood said that Hearst is on par with the competition in terms of the audience data and insight it can share.
For Mediacom, globally run campaigns make up a small but growing part of its output. Most of the agency's globally aligned campaigns are still executed locally, but Hearst's ability to offer at a global level is a differentiator, said Wood.
"Having a centralized conversation creates economies of scale, particularly for human capital," he added. "The biggest challenge around globally aligned campaigns is the human capital to make it happen. We're looking for partners who can match all requirements."
In 2018, Hearst UK grew digital ad revenues by 30%. In April this year, Hearst UK CEO James Wildman said that of Hearst UK's digital revenue, around 40% comes from diversified revenue streams, which include licensing, events, accreditation and its content marketing agency.
"Globally, clients want simplicity; they don't want to overcomplicate this. We can add structure to it," said Chater. "The game-changer is the operations division, giving us the infrastructure, capabilities and talent. This knits together the businesses across the globe to organize and plan a campaign, extracting all the information across multiple markets in a much more efficient way than ever before."
https://digiday.com/?p=343335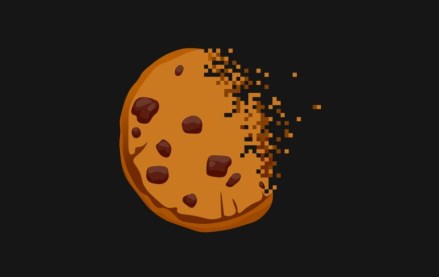 September 21, 2023 • 9 min read
Publishers who attended the Digiday Publishing Summit opened up about their top challenges, concerns and curiosities during closed-door, anonymous town hall meetings.
September 21, 2023 • 3 min read
WBD is seeing ad revenue growth from its YouTube channels and engagement on Threads surpass performance on X.
September 21, 2023 • 4 min read
Powering all of Amazon's hardware is an updated large language model, that could help connected devices actually be smarter.