One year after embracing the blockchain, Time has earned more than $10M in profit
April 28, 2022 • 5 min read
•
•
Ivy Liu
Time has turned the shiny new toy of blockchain technology into a pretty penny.
Fourteen months after launching its first NFT project, Time has sold more than 20,000 individual NFTs that have netted the publisher a profit exceeding $10 million, according to Time's president Keith Grossman. That profit margin can be attributed, in part, to the NFTs' resale in the secondary market, with Time earning royalties on each resale. Sixty percent of Time's NFT sales happened in the secondary market and totaled $50 million, and from that, Time earns a portion of the sales that happen outside of their ecosystem thanks to a built-in royalty structure.
This success comes during a wave of uncertainty in the NFT space, which was recently marked earlier this month by an NFT of the first-ever tweet decreasing in value from the original $2.9 million sale to a top bid that only reached $277. This has started getting people to look for other reasons to buy outside of the potential monetary gains.
NFTs were not the only source of blockchain-related revenue for Time in the past year. Two advertisers (both of which are cryptocurrency investment firms) have paid in crypto since the option was first offered in April 2021: Grayscale in Bitcoin and Galaxy Digital in Ethereum. The combined total was equivalent to more than $1 million. The company would not share what the total revenue was from these deals.
In a little more than a year, Time has developed a sweeping blockchain business:
In March 2021, Time launched its first NFT project, a three-part collection of digitized magazine covers from decades prior, and the top-selling one sold for the equivalent of $250,000 (135 ETH at the time).
In April 2021, the company started accepting cryptocurrencies as payment for both subscriptions and advertising deals.
In September 2021, the publication launched its TIMEPieces project, which convenes crypto enthusiastic audiences into one Discord-based club (currently it has 40,000 community members) and labels all of its NFT drops under the same uniform TIMEPieces heading.
TIMEPieces has dropped four collections on its own and two collaborations with musical artist Timbaland and with artist Pablo Stanley, who is behind the Robotos NFT collection. Its sixth collection and first musical NFT project with Timbaland drops Thursday and is called The Beatclub. It will have 252 buyable NFTs and prior to launch 2,000 people were pre-registered and approved (to avoid bots and malicious accounts).
Time has used the collaborations as a way to reach other crypto-native audiences and introduce them to TIMEPieces. Robotos, for example, has a community of 70,000 with 10,000 NFT holders. To reach that group of people, following the NFT partnership, Time Studios came on board to create a TV show from that collection's illustrated IP. Including this project, the Studios arm has partnered with four NFT communities to bring their IP to life on video, according to the company.
The crypto learning curve
Growth has come with its costs, however. After the first TIMEPieces launch last September, which sold out in 45 seconds, Grossman said they were exposed to bots and gas wars, which drove up the fees associated with NFT purchases because a surge of bots and buyers added demand in prioritization for minting. Though learning curves are expected with new tech, Time president of digital Bharat Krish said it caused his team to prioritize exclusivity and security of future drops.
"Initially when we started, we did have [a] naive approach where we thought we were going to be inclusive by opening up to everybody, which led to gas wars and we learned a lot from it," said Krish. "Now, our product is a lot more secure, [by requiring] a registration process." His team also added a raffle option and slowed down the timeline for drops over a few days so that people have a better chance of getting to participate, regardless of where they are in the world.
The separation between Time's blockchain and publishing businesses
The TIMEPieces community has been the biggest contributor to growth in the publisher's Web3 business, Grossman said, but growing the group by any means is not the goal, especially by getting current Time readers to become community members. "What would actually undo the success of TIMEPieces would be if we tried to dilute TIMEPieces with the larger Time brand," he said because non-crypto native readers wouldn't add much in the way of participation in the group.
In fact, Grossman believes there is very little crossover — an estimated 1% or less — between Time's magazine, its online readership and the people who are in the TIMEPieces community. So the perk of owning an NFT and getting a free subscription to Time doesn't end up cannibalizing the subscription business, because they're newly entering into the Time ecosystem through its Web3 channels.
To date, about 6,000 of the 12,000 individuals who own a Time NFT (which on average sell for $1,100) have connected their crypto wallet to Time.com to access their free digital subscription (which goes for $24 per month on average), according to the company.
Nurturing the TIMEPieces community — through access to exclusive events, raffles and regular contact with Grossman and his team — has helped to support the performance of the NFT projects.
Similar to limited editions and rare one-of-a-kind NFTs being sold for thousands of dollars, the smaller the audience, the more valuable the membership is because of the benefits, like being able to ask a question to a special guest speaker or winning a ticket to a Time event through a raffle, are less competitive, according to David Cohn, senior director of the Alpha Group, the in-house tech and media incubator for Advance Local, and cofounder at text subscription platform Subtext.
But from a business perspective, Cohn said that the retention rates of smaller, more curated groups are far better than for large groups who might be fans of the brand but don't ever receive the one-to-one interactions.
"Our ability to scale this is just going to happen organically. We're not going to attempt to force it faster than consumer adoption can handle it. That's what Web2.5 is in our world — it's not the forcing of both communities, it's the use of both assets to create value for the community," said Grossman.
Update: An earlier version of this story incorrectly stated that Time earned about $10 million from royalties on secondary sales alone, rather than from primary and secondary sales.
https://digiday.com/?p=446521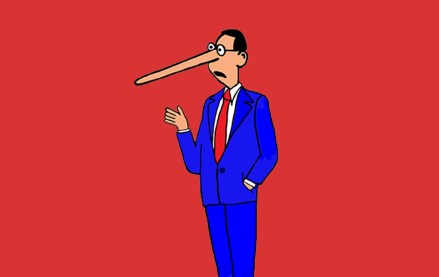 October 3, 2023 • 7 min read
•
•
A new definition for MFAs is available but the vague nature of the guidelines is leading to a lack of standards that might prevent adoption.
October 2, 2023 • 1 min read
•
•
The publishers who attended DPS were focused on the potential upsides of applying the technology to their operations while guarding against the downsides.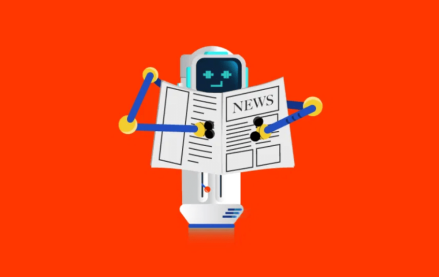 October 2, 2023 • 4 min read
•
•
Now that ChatGPT users can surf the internet for information, some publishers are reconsidering the weight of the issue.