Once billed as the future of GroupM, mPlatform fades into the background
September 5, 2019 • 7 min read
GroupM launched its data and tech division mPlatform with great fanfare in 2016, billing it as an alternative to Google and Facebook that would allow advertisers to link different data assets in order to track and target people online. Three years later, the promise of the division has petered out, with talk centering more on missed opportunities than growth potential.
In the weeks leading up to mPlatform's November 2016 launch, its senior execs strongly believed that it would give GroupM the data and tech needed to thrive at a time when digital rendered buying power less important. "Even as far away as China, where I was working when mPlatform launched, it was clear to see that there was a lot riding on it for the business," said a former GroupM exec who was there at the launch.
At the time, big advertisers were starting to question how agencies like GroupM bought programmatic ads they then sold to clients at an increased price, said the exec. GroupM bosses were concerned they'd lose business if they didn't provide a backup service to its trading desk Xaxis that existed outside its media trading deals, said the exec. For a time, the hope was that mPlatform could be that alternative, and that it would eventually house all the ad tech businesses WPP had amassed. Xaxis, alongside GroupM's homegrown data management platform Turbine, was folded into mPlatform as was GroupM Connect's ad operations team and the data and analytics arm of the group. "There were so many different parts that made up mPlatform it was almost like it was trying to be a one-stop shop for programmatic trading," said the same exec.
But three years on, mPlatform has faded into the background at GroupM. It's telling that during WPP's latest earnings call, CEO Mark Read hailed the growth of Xaxis in the quarter but didn't mention mPlatform. Changes behind the scenes also suggest GroupM's priorities have shifted away from mPlatform. Its CEO, Brian Gleason, was promoted last year to GroupM's Performance Media Group, which encompasses many of the same businesses mPlatform did. Now, mPlatform is headed by GroupM's global chief product officer, Amit Seth. WPP insiders say the division is no longer a key part of the holding company's programmatic strategy.
While mPlatform is not closing — there are several job roles open across the Asia Pacific regions — there aren't any plans to aggressively grow it either, according to several execs with knowledge of the situation. Instead, the execs said the plan is to use mPlatform to solve specific client issues with a suite of services that include its analytics and media planning tool.
A GroupM spokesperson said in a statement: "mPlatform has evolved and continues to evolve with the marketplace… It has moved from a core set of capabilities to a bespoke set of client-centric solutions. Today, we're harnessing far more data on behalf of our clients than when mPlatform launched three years ago. This supports our agencies and their clients as they interrogate data and bring it to bear on business decisions.
"Consumer identity has always been a core focus of mPlatform, as knowing something about a consumer and their proclivities inevitably assists in deciding target audiences and how to message those audiences. The advertising industry's demand for data to build brands and sell more product is one of the reasons GroupM continues to vigorously educate the market about our data practices. We have put in place a strong consumer rights practice where we give consumers full access and ownership rights to revoke the data we capture about them. Our expertise in evaluating data sources is increasingly important to clients with the increasing focus on consumer privacy and regulation."
Early promise
When it launched, the mPlatform was pitched as a more transparent data, targeting and activation alternative to Xaxis, where every component would be broken down for each client toward a specific key performance indicator. But that transparency came with catches: one being that advertisers had to use WPP-backed (and now ATT-owned) AppNexus over their preferred partner to use mPlatform when it first launched. Another was that in order to get the most from mPlatform advertisers had to opt in to pool their data with similar advertisers in order to benefit from non-specific client second-party data that would reveal when a user had clicked on an ad.
"When we launched, there weren't that many clients who questioned our data policy," said the former GroupM exec. "More and more stories got written about the policy and eventually clients started to query it."
Advertisers may have been open to ditching their own ad tech vendors in order to work with mPlatform, but many drew the line at having their data mixed with their rivals'. They were, however, given a choice to do so on the basis that any of their owned data, like whether a person had visited their site from an ad but hadn't converted, was ring-fenced and not made available to a rival also using mPlatform.
"We were wary of having to commit to sharing our campaign data back with mPlatform into a larger client data pool," said the former senior marketer at one advertiser who considered buying the service before deciding against it. "We never used mPlatform for various reasons to do it the way it was structured and operated. In light of the Information Commissioner's Office's report into whether programmatic trading flouts the General Data Protection Regulation, there might be truth in that."
Cookie alternative
WPP wanted to create an alternative to the cookie called the MiD that would allow advertisers to track how people engaged with a campaign as they flitted from desktop to mobile, social network to app and offline loyalty programs. Data from WPP businesses like Kantar and Millward Brown would be linked to third-party data and data owned by advertisers via the MiD it hoped would one day rival consumer identifiers from Google and Facebook. The problem for mPlatform was sourcing data after the arrival of the GDPR. For it to work to its potential, mPlatform had to tap into third-party data from vendors and app owners, which under the GDPR would require those businesses to explicitly inform all their users that their data is being shared when they opt in to a service. That's a hard model to scale when not every business that's trading data can get the consent to do so.
One data vendor who met with mPlatform earlier this year backed out of a deal due to reservations over how muddled the path to consent could get, said its owner. The vendor sold third-party data from apps and so didn't always have control over all the opt-in messages shown to users that would make it legal to share their data with mPlatform. Issues like this were prominent in the first six months of mPlatform to the point where execs there started to question if gathering up so much data meant it was only a matter of time before they irked the data regulators.
Given Dentsu Aegis' $1.5 billion acquisition of Merkle in 2016, IPG's $2.3 billion purchase of Acxiom two years later and Publicis' $4.4 billion buy of Epsilon earlier this year, GroupM arguably had the right idea when it decided to buy into data and ad tech stacks with mPlatform. But the arrival of GDPR alongside a spike in advertisers who thought they could do what mPlatform pitched in-house or with other ad tech vendors made it hard for that idea to become anything more.
"Execs at mPlatform got scared because of the privacy complications of the GDPR," said a former GroupM exec who worked on the product when it launched. "Suddenly, the people there started to ask whether they wanted to bet the farm on owning tech that left them open to more regulation."
https://digiday.com/?p=345010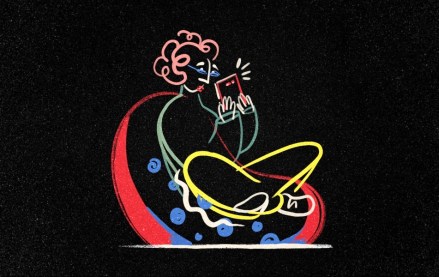 September 28, 2023 • 3 min read
The Financial Times has launched another lower-priced, subscription-based mobile app product a year after the debut of FT Edit to reach international readers.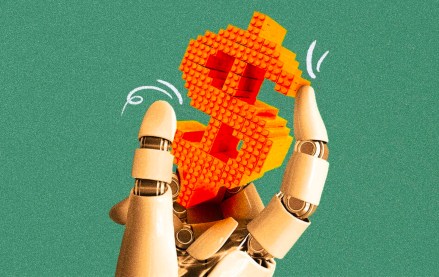 Publishers are starting to apply AI to their sales operations.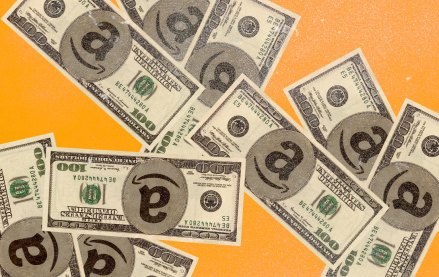 September 27, 2023 • 6 min read
The agency accused the e-commerce giant of conducting a range of anticompetitive behaviors that hurt both shoppers and sellers.