On LinkedIn, Black anti-racist campaigners worry they're being censored
October 9, 2020 • 8 min read
•
•
Ivy Liu
When diversity advocate Aaisha Joseph posts to LinkedIn about racism in corporate America there are several people in her network who regularly interact with each one. It's how Joseph knows her articles are filtering through to many of the 16,000 people who follow her on the site.
But not too long after she began speaking out on the platform she noticed the comments stopped. In fact, Joseph found out her content was not reaching the same individuals it once was.
"One of my contacts said 'It has occurred to me that LinkedIn no longer includes your posts in my feed. You and several other of my 'influential Black voice regulars' are frequently missing'," said Joseph.
In August, the diversity advocate called out how office environments perpetuate racist inequity in a post on LinkedIn. It was viewed just 102 times and had only 15 comments despite Joseph having nearly 20,000 followers. Her LinkedIn feed is littered with these instances. Last month, Joseph urged LinkedIn to stop "wrongfully removing posts around issues affecting the black community" after her own posts were removed from her feed without knowledge.
For Joseph, and other diversity advocates, LinkedIn feels like its stopping them from sharing their anti-racist messages with a wider audience. Ironically, getting actual hate speech and violence removed from LinkedIn can be much harder.
"There have been multiple instances where I've been threatened and racially abused by people on LinkedIn for speaking out against racism — and yet some of those profiles are still active," said Joseph, who has reported the incidents to the site's moderators.
This is uncharted territory for the professional networking site. While there are nearly 710 million users in more than 200 countries on LinkedIn, it has been a sideline player in the unfolding narrative about the dangers of social media. It hasn't been branded a hub for disseminating disinformation like Facebook, nor has it been accused of being a haven for predators like TikTok. In fact, LinkedIn is unique among its counterparts in that its been a relatively controversy-free zone.
That's changing as the site gets swept up within a wider discussion around racism. George Floyd's killing in May prompted many people to openly comment on the racism and social injustice that led to his death online. LinkedIn was one of those places for discussion — particularly for those people discussing systemic racism in the workplace. But not all those views are being permitted as LinkedIn tries to differentiate between hate speech and legitimate political expression.
'The social networks say they're just platforms where people share content, but in reality, they're publishers of content and they subsequently are responsible for how content is consumed and distributed by their users," said Adam New-Waterson, a marketing and revenue practitioner, who got just seven views on a piece of content he posted about the Black Lives Matter movement in June. He has nearly 7,000 followers.
In response, LinkedIn said it doesn't censure anti-racism posts.
"At the heart of creating a platform for safe, trusted and professional conversations is our commitment to having clear policies and transparent processes that we apply consistently for each of our 706 million members," said Paul Rockwell, head of trust and safety at LinkedIn, in an emailed statement: "We do not remove conversations about race and racism, and we do not censor content that pushes forward the important issues of racial injustice and inequity, provided the conversations follow our Professional Community Policies."
He explained that LinkedIn has not made any changes to its algorithm to reduce the distribution of content about "these important topics". He pointed to the company's Professional Community Policies, which apply equally to all members, to highlight the various ways it keeps conversations constructive on the site. This can include limiting the visibility of content or removing content if it is found to violate LinkedIn's policies, he said.
"We are working to improve our policy enforcement processes, including how we communicate our decisions with members and providing a clear path to request a second review on a decision we make," said Rockwell.
"These policies are fundamental to protecting members and keeping conversations safe and constructive," he added. "The team making these decisions undergo rigorous training that is regularly updated. They all follow clearly defined processes and have oversight as well as consistent quality checks. And, if we ever make a mistake, we commit to correcting it and making it right with the member."
Rockwell concluded: "Racist content has absolutely no place on our platform. When we uncover or members report content or behavior that violates our policies, we take action."
Of course, social networks like LinkedIn censure posts that breach their content guidelines. For the most part, though, they encourage freedom of expression. As businesses that profit from people's interactions, they are financially motivated to accrue as many of those expressions as possible on their networks and treat them all with relative equality.
But treating everyone equally isn't the same as treating them fairly. And there lies the rub. In a bid to treat everyone the same, Linkedin's censorship rules don't always grasp that one person's necessity is another person's luxury.
Janelle Benjamin, founder and CEO of diversity, equity and inclusion consultancy All Things Equitable Inc. noticed that the views on some of her recent posts have been redacted. Last week, the diversity practitioner published the latest episode in her video series 'White and Woke at Work' and initially got 345 views. Not long after the video had been initially shared, those views dropped to 331.
Benjamin's also suspects the reach of her posts on anti-racism are being throttled. Her posts on diversity and equity and inclusion usually get between 1,600 and 5,000, but in recent weeks they have been as low as five, particularly for those on issues about police brutality.
Three months ago marketing and diversity activist Belinda Smith noticed fewer posts in her LinkedIn feed about the Black Lives Matter movement, diversity, equity and inclusion. For some reason, the content was no longer filtering through to her. Now, she has to actually visit specific profiles in her network to read those posts.
It's a situation that's all too familiar to marketing strategist Sumita Pradhan. When she went to view a recent exchange between herself and former Democratic candidate for the New York City Council Russell Moore on the current racial tensions all the notifications connected to it were missing, i.e deleted. Pradhan couldn't find it anywhere — not even from looking through Moore's listed posts directly from his profile page.
"I've had waves of posts and account level impacts on LinkedIn," said Pradhan. "On LinkedIn, despite grassroots and original content platform approaches my account has, and continues to be, met with comments, post, connections…disappearing and being muted."
When Davi Ottenheimer, a trust and digital ethics technologist, posted a video alongside commentary on police brutality shortly after the death of George Floyd he got no views. He posted a follow-up article, but this time wrote about the fact that he got no views on the previous post alongside a picture of an egg. It got "hundreds and hundreds of views," said Ottenheimer. He is a white man who has over 500 connections on LinkedIn.
"It's as if the people managing content on these platforms falsely believe suppressing anti-racism and perpetuating and encouraging the most harmful views, we're somehow a stronger society," said Ottenheimer. "We should all know that is not true — but especially content managers."
Sharon Hurley Hall, a content marketer, saw views for her anti-racism posts plummet in a matter of weeks. In early June, her posts were at their most visible, with one getting over 10,000 views. But by August fewer people were seeing her posts, and in some cases views on them had plummeted into the low hundreds.
CEO of talent acquisition and development company Engage Transform Yemi Jackson had her profile on LinkedIn expunged in June after she shared a video on white privilege in the workplace at the peak of the Black Lives Movement. Eventually, LinkedIn restored the account thanks to a wave of support for Jackson across the platform led by CEO of business transformation firm Build Global Sabrina Clarke-Okwubanego.
This isn't an exhaustive list by any means, but each speaks to wider concerns about how platforms like LinkedIn distil the world around them through a particular lens.
"Censoring at a time when Black voices should be given a platform is a reflection of whom companies like LinkedIn are hiring to design the system," said Clarke-Okwubanego. In other words, the algorithms powering these platforms could have an implicit bias based on who designs them, how they're developed and how they're ultimately used, she concluded.
Now, there will be countless factors behind these biases: most technical, some probably entirely coincidental. But the concerns raised by the 16 LinkedIn users Digiday spoke to for this story exposes a problem that they say intensifies, rather than calms, the currents swirling around race, social injustice and inequality at the moment.
"LinkedIn, like other social media platforms, need to constantly assess who has privilege on their networks and understand how they balance that out," said Patricia S. Gatlin, diversity and inclusion specialist. 'Otherwise, they're perpetuating elitism based on white privilege — they're gauging the success of someone who isn't white on their ability to advance within a system that's not structured in a way for everyone to prosper."
https://digiday.com/?p=380179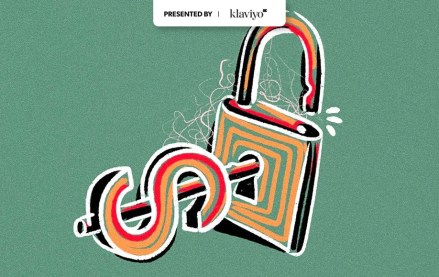 December 8, 2023 • 5 min read
Future plc's CFO Penny Ladkin-Brand announced on Thursday that she is stepping down, as the U.K.- based media company reported declining revenues and a new two-year investment plan to get back to growth.
December 7, 2023 • 13 min read
In this week's Media Briefing, publishing executives share how the task forces they created earlier this year to oversee generative AI guidelines and initiatives have expanded to include more people across their organizations.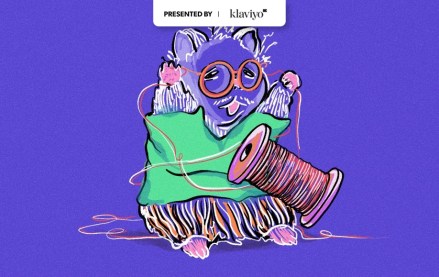 December 5, 2023 • 6 min read
News publishers are cautious to pour more resources into Threads, as limited available data makes it difficult to determine whether investing more into the platform is worth it.