Digiday is at SXSW giving you the latest industry news out of the festival at Austin, Texas. More from the series →
Addressing to a room of more than 2,000 South by Southwest attendees on Sunday, Gawker founder Nick Denton was upfront about his life after the bankruptcy of Gawker Media in an interview with Jeff Goodby, chairman of agency Goodby, Silverstein & Partners. The conversation touched on the sensational case that brought Gawker into bankruptcy and ultimately a sale to Univision, First Amendment rights and the media landscape under Trump.
When asked by Goodby if he would do Hulk Hogan stories again, Denton answered that as an editor, he would not say every Hogan article on Gawker is worthy, but part of the idea of the internet is you say all the things you believe with little filters. "I would do Gawker again," he said.
We caught up with Denton after his panel and asked him everything from his post-Gawker plan to Breitbart to the Google-Facebook duopoly. See excerpts below, slightly edited for clarity.
Tell me more about your new project.
I want to do something around messaging and online forums. Digital media is extremely competitive today so whatever you are doing should not be the same as what others are doing.
What do you think of the current media coverage of Trump?
There's a lot of great journalism being done. But the question in my mind is that how many people's opinions are truly changed by that journalism. People today are not particularly persuaded by facts or arguments.
Any media outlet doing better than others?
I cannot mark a specific property out. BuzzFeed, The New York Times and The Washington Post have all been doing excellent traditional journalism, breaking important stories. But it doesn't seem that those stories have a particular impact on public opinion.
Any similarities between Gawker and Breitbart?
In some degree there's a difference between Gawker and Breitbart. Gawker is sensational, shameless news that is grounded in truth, a dramatic version of the truth, but it is the truth. While Breitbart and fake news on Facebook are further escalation: They are not just sensationalization of the truth, but also go beyond the truth.
How should liberals fight against Breitbart?
I think the answer to Breitbart is not going to be let's do more aggressive fake news on the left. There might be some Zen Buddhism response to Breitbart. It is going to be hard because the sensation is you want to punch the Nazi, but they have the guns.
How do you draw the line between gossip and news?
I think gossip are more true than the traditional news you get, because the story that really happened and the story behind the story are more interesting than the official version.
Fake news aside, duopoly remains top of mind for publishers today. What do you think of Google and Facebook?
In order to become a truly independent press, media properties need to be extremely profitable to fund good journalism and legal bills. As long as most of their profits are being made by Google and Facebook whose profits go into the pockets of investors and billionaires, the balance of power between the subjects of stories and the journalists will be out of whack. So I guess the short answer is duopoly is a bad thing as independent media press requires [the revenue] to be widely distributed.
But how can media companies become profitable without Facebook and Google?
The reason why Gawker Media Group is largely profitable is that it really differentiates itself from other publications. People come to Gawker not just for news but also for discussions with each other. It is more of a community site and a news site.
https://digiday.com/?p=227186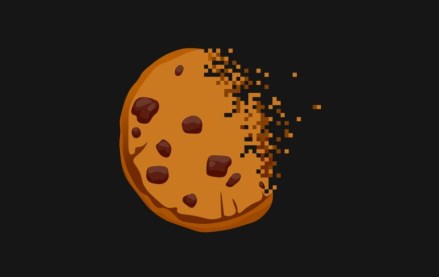 September 21, 2023 • 9 min read
Publishers who attended the Digiday Publishing Summit opened up about their top challenges, concerns and curiosities during closed-door, anonymous town hall meetings.
September 21, 2023 • 3 min read
WBD is seeing ad revenue growth from its YouTube channels and engagement on Threads surpass performance on X.
September 21, 2023 • 4 min read
Powering all of Amazon's hardware is an updated large language model, that could help connected devices actually be smarter.