Newspapers chase philanthropic grants to fill coverage gaps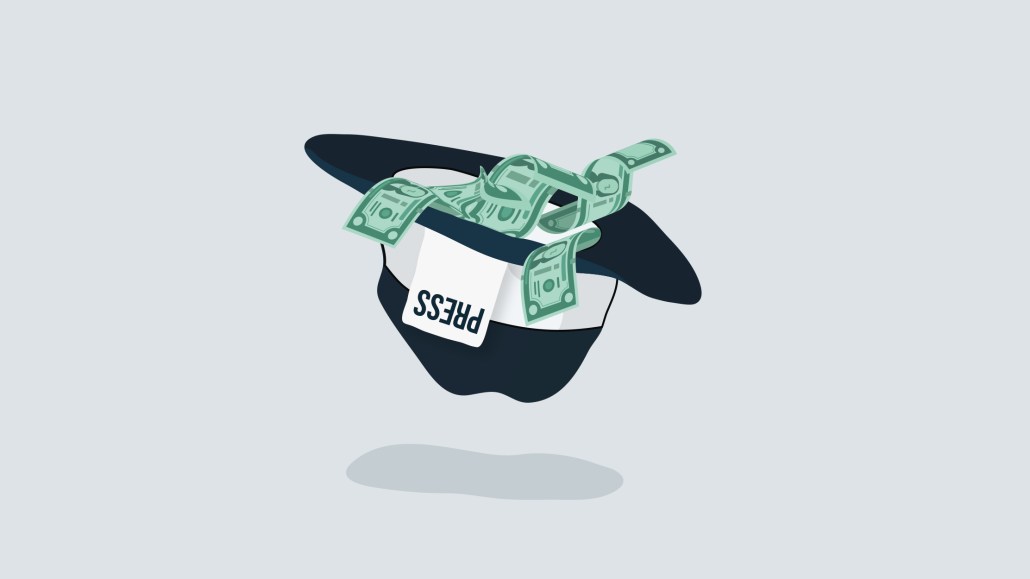 Photo Credit: Ivy Liu
In the good old days of newspapers, the sports section and the lifestyle pages helped pay for important investigative work and coverage of less sexy, but more socially vital topics such as education or the environment. Today, more for-profit newspapers are seeking out grants and charitable donations to help pay for their coverage.
The Guardian, which also asks readers to fund certain reporting projects, is currently using funding from several different philanthropies, including the Gates Foundation and the Band and Wyss Foundation for reporting on topics ranging from global development to biodiversity; this fall, the Chicago Tribune got a grant from the Pulitzer Center to fund its reporting on how climate change will threaten both industry and ecology on Lake Erie.
Beyond the grants themselves, some papers have begun hiring people specifically tasked with forging these relationships with philanthropies. In late November, McClatchy named Lauren Gustus to be its first director of community funding. Gustus, who also serves as regional editor of McClatchy titles in California, Idaho and Washington, has a 2020 goal of finding the funding necessary to launch eight different news labs across the country. They would be similar to the lab focused on education McClatchy's Fresno Bee launched in October. Each lab would have a minimum of four reporters, Gustus said. Gustus is also teaching newsrooms in those markets how to solicit from local philanthropic organizations funding for reporting projects.
McClatchy is not the only for-profit news publisher interested in philanthropic funding these days. A few months earlier, The New York Times announced it had named former Seattle Times executive Sharon Chan to be its vp of philanthropy, a new role focused on building revenue and partnerships with large charitable organizations. The Salt Lake Tribune went even further in its quest for nonprofit revenue; it won Internal Revenue Service approval in October to turn into a nonprofit.
Managers for other for-profit publications are encouraging their reporters and editors to hustle up grant revenue on their own to finance reporting projects. Last week, as part of its participation in the Lenfest Institute's Table Stakes program, the Raleigh News and Observer published a 11-page guide to aid journalists and editors in search of grants.
Securing grants and donations requires specialized skills and has, at least in some nonprofit newsrooms, created anxiety among reporters about possible conflicts of interest. But publishing and philanthropy executives told Digiday they expect a rise in the amount of charitable donations to support journalism. And some editors view attracting support from foundations as a key way to support experiments and projects.
"It got to the point where I felt very dependent on our advertising and circulation departments to chart the course of our future, and that did not feel very comfortable for me," said Jill Jorden Spitz, the editor of the Arizona Daily Star. Her paper began working with community groups to help fund reporting projects in 2016. "This felt like a way we could help bring money in, both to keep going but also [because] there was no way we could fund new positions or new projects."
Few researchers have explored how much nonprofit funders have doled out to support journalism and the news, either at for profit or nonprofit publications; that's in part because the donations can be categorized in different ways, said Anna Pruitt, managing editor of Giving USA, a journal that tracks the sources and uses of charitable giving in the United States. Her organization might classify a donation to a radio station as support for the arts, culture and the humanities, whereas a donation to a journalism school for a reporting project might be termed a gift in support of education, Pruitt said.
But Pruitt added that the total amount of charitable giving in support of journalism has been steadily increasing "for the past several years." That's partly in response to an increasing number of applications for support. Tom Hundley, a senior editor at the Pulitzer Center, said the number of for-profit newsrooms and executives who are reaching out has been increasing recently, though most of the 188 grants his center bestowed in 2019 went to reporters or editors for individual projects. Some of those grants went to freelance reporters who planned to publish their work for a nonprofit or a for-profit publications.
Applying for grants or navigating the networks of nonprofits requires a distinct set of skills that are not typically acquired while working as a reporter or an editor. Yet grant writers and nonprofit development professionals who have worked outside of media companies are not necessarily able to easily transfer their skills to news organization.
The Arizona Daily Star's Spitz said she had to spend so much time explaining the ethical and practical peculiarities of media to a fundraising expert that she determined it would be simpler for her to do the work herself. "We did find people who can do that work, but couldn't find someone with a journalism background who could do that work," she said.
Historically, many foundation grants and philanthropic donations have gone to nonprofit news, in part because some philanthropies are barred from donating to for-profit entities. The Guardian set up a separate nonprofit arm, theguardian.org, in 2017 to circumvent that roadblock.
For now, some nonprofit news executives are not concerned about having to compete for resources. "I think it's a 'Yes and,' not an either/or," said Evan Smith, the CEO of the nonprofit Texas Tribune. "These places have got an unbelievable amount of money. It's not a question of 'I only have $2, which newsroom am I going to give it to?'"
What's unclear is whether donations and grants will become a fixture in news publishers' budgets and plans. For one thing, grants and donations often cover short durations. While some publications have secured support for multiyear projects, most nonprofit-funding grants support programs that last only a few months. In January the Guardian announced that it was shutting down Guardian Cities, a project that the Rockefeller Foundation had supported for six years. A source at the Guardian called its six-year run of funding for a single project "nearly unprecedented."
Gustus said her team sees itself as building a bridge toward reaching sustainability for McClatchy's titles. "Is it part of the bridge or part of the model moving forward?" she asked. "I don't think we've answered that question."