Netflix is reviewing its ad strategy, considering 'build or buy' pivots away from Microsoft
March 13, 2023 • 4 min read
•
•
Ivy Liu
Get honest, in-depth coverage of media, marketing and TV, delivered to your inbox daily. Sign up for the Digiday Daily Newsletter here.
Netflix announced its Microsoft partnership in July as part of a pact that was expected to generate billions in advertising revenue for the online streaming service. 
Although, after a tricky start on Madison Avenue, it appears as if Netflix is now considering alternative options on how to run its operations with potential outcomes including the streaming giant in-housing its ad tech.
Digiday has learned that Netflix has begun exploring potential options over its suite of advertising technology in a recent series of moves that includes retaining the services of high-profile expert advisors.
The final outcome of such measures is still undetermined. According to separate sources, Netflix and Microsoft's current advertising pact is set to run for two years with the potential results of its current course of action including Netflix building or buying its own tech.
Spokespeople for both Microsoft and Netflix declined to comment when asked directly about the duration of the pairing's ad tech partnership. Albeit, it is understood the current arrangements mean there is an option for both parties to renew the partnership in 2024.
In the interim, Digiday has learned that Netflix has procured the services of Jon Whitticom, formerly chief product officer at Comcast's ad tech unit FreeWheel, as its "advertising platform advisor" with this appointment understood to be in direct relation to its 'build or buy' deliberations.
Ad tech discussions
During the opening weeks of 2023, Netflix representatives began seeking advice on how it decides to serve subscribers with the most appropriate ad spot – technology Microsoft can offer via way of its Xandr assets.
Sources familiar with the conversations, who declined to be named given the ongoing nature of the discussions, interpret such queries as an indication that Netflix is exploring the possibility of building its own ad server, thus reducing its reliance on Microsoft's ad wares.
Another potential option is for Netflix to purchase ad tech assets, albeit no sources consulted by Digiday report direct knowledge of any such active conversations as yet. Although, most believed that early-stage explorations of any potential acquisition targets were a likely outcome – "highly logical" according to one corporate development source – even if nothing comes of them.
"Any kind of a build they want to go for would involve a lot of customization, I think this shows they're serious about the ads business," added one source familiar with the technical nature of the discussions. "If you're serious about it, you'll want to in-house, particularly if you're that size."
A Netflix spokesperson declined to comment on the record when approached by Digiday for comment on the nature of such discussions.
Surprise candidate
When Microsoft was named Netflix's "global advertising technology and sales partner" it was something of a surprise with media reports tipping both Comcast and Google's respective ad tech suites as frontrunners ahead of the eventual July announcement.
Additionally, the fact that audience figures fell short of initial guarantees meant Netflix had to issue early-stage advertisers with refunds can be interpreted as a tacit admission that future improvements are necessary.
According to separate sources, the video ad tech wares contained within Microsoft's ad tech unit Xandr fell short of initial expectations with separate public comments from Netflix execs, indicating some of the areas it seeks to focus on.
Following the announcement of its headline-making pact with Microsoft, Netflix followed up with the appointment of Jeremi Gorman and Peter Naylor (both joined from Snap) to head up its advertising division with Insider Intelligence estimating its advertising revenue could top $1 billion in 2024.
Slow start
However, in the early days following the announcement, media buyers were taken aback by the $65 CPM prices they were quoted in the run-up to the debut of the commercial-backed service in November.
Sources have since told Digiday that Microsoft's perceived lack of channel conflict – Comcast's NBCU-owned Peacock and Google's YouTube are direct competitors to Netflix – was the critical aspect of its pitch.
If you buy some other entity, then you'd have to abandon other revenue streams
During Netflix's January earnings call, chief operating, and product officer Greg Peters lauded the efforts of his company and Microsoft's initial efforts but added there is still some way to go.
"There's a bunch of technical improvements in terms of ad delivery validation, measurement," he added, according to a SeekingAlpha transcript of its Jan. 19 earnings call.
Speaking separately, Madison & Wall's Brian Wieser told Digiday that most players of Netflix's profile will have to consider the 'build or buy?' conundrum when choosing to run an ad-supported offering and that both options have drawbacks.
"Building takes a while, but on the other hand… if you buy some other entity [with a full ad tech suite], then you'd have to abandon other revenue streams which means you're paying for something you're not going to get," he added.
https://digiday.com/?p=493048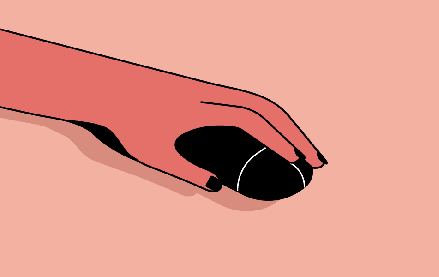 December 1, 2023 • 3 min read
People claim that the role of chief diversity officer is vanishing. However, AI is booming, and the CDO can help ensure responsible AI.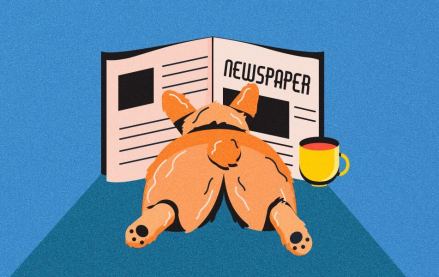 November 30, 2023 • 4 min read
Digiday+ Research found that publishers' programmatic ad revenue didn't quite live up to expectations this year, but they still see it as a growth area.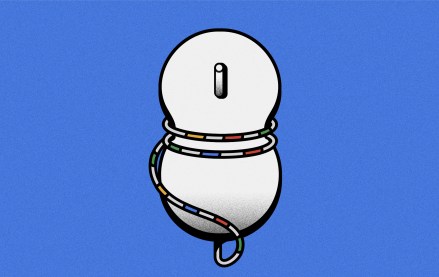 November 30, 2023 • 13 min read
For a couple of publishers, referrals from Google are down upwards of 60%.