NBC News got 4 million subscribers in 5 months to its Snapchat show
January 4, 2018 • 4 min read
• By
Digiday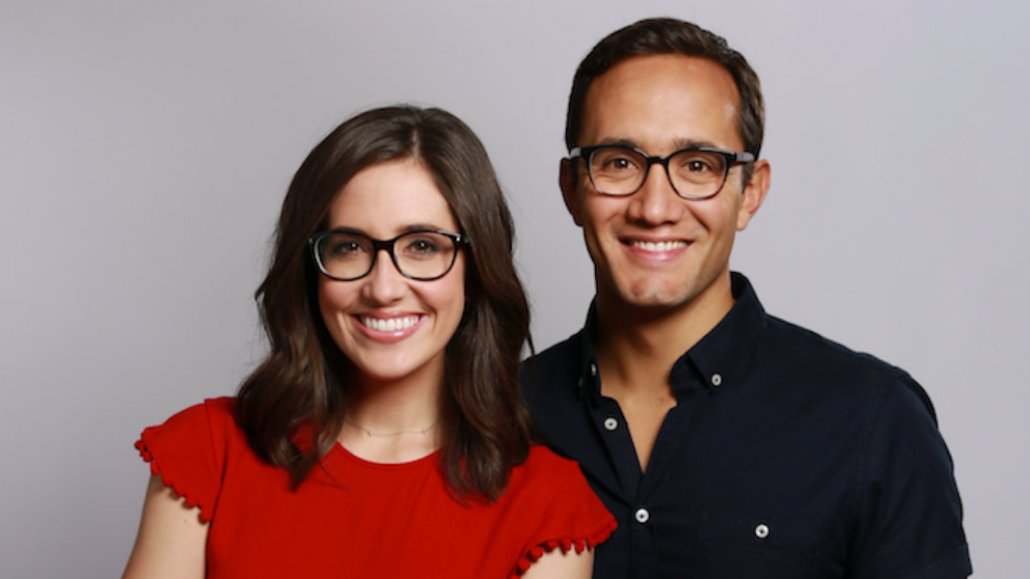 CNN made waves when it said last month it would throw in the towel on its Snapchat show after just four months. But rival NBC News says it's satisfied with the traction "Stay Tuned," its 5-month-old daily news show for Snapchat, is getting on the app.
"Stay Tuned," which airs twice every weekday and once per day on the weekends, is getting tens of millions of unique viewers every month, NBC News said. (In its first month, "Stay Tuned" attracted 29 million unique viewers.) The show has also attracted a loyal audience, accumulating 4 million subscribers since launch, according to a source, with more than two-thirds of its audience under the age of 25. More than half of the "Stay Tuned" audience watches three or more episodes per week, NBC News added.
"One of the reasons we were excited to launch 'Stay Tuned' in partnership with Snap was to reach an audience that was not engaging with NBC News content on more traditional platforms," said Nick Ascheim, svp of digital at NBC News. "Given that we are seeing such strong results among a younger demographic, we feel that we've achieved that goal."
"Stay Tuned" was launched by NBC News in July as a twice-daily show bringing the latest in U.S. and world news, politics, pop culture, weather and other important current events. Each episode runs for roughly two minutes, features four different news segments and includes both studio and field pieces.
NBC News didn't skimp on the investment: "Stay Tuned" executive producer Andrew Springer leads a crew of 30 full-time producers, writers, editors and graphics people devoted to the program, which only runs on Snapchat. The show is hosted by NBC News and MSNBC correspondents Gadi Schwartz and Savannah Sellers.
NBC News didn't comment on whether "Stay Tuned" is profitable, but the show is part of a broader and ongoing business relationship between Snap and NBCUniversal, which invested $500 million into Snap during the company's IPO last March. Over the past year, NBCUniversal has produced several shows for Snapchat based on its TV properties, including "The Voice" and "Saturday Night Live." A few months ago, NBCU also formed a digital studio joint venture with Snap to develop scripted shows for Snapchat. As part of the relationship, NBCU and Snap combine to sell ad space within "Stay Tuned" and other shows.
This works for NBCUniversal, but not necessarily for everyone else. Recently, rival CNN decided to pull the plug on its daily news show for Snapchat called "The Update," which had 10 people working on it. According to The Wall Street Journal, the decision to axe the show was driven by difficulties in turning a profit on the program. Other Snapchat show partners have previously told Digiday about difficulties they faced in filling ad space inside Snapchat shows, which prompted Snap to bring in more programmatic advertising within its shows.
NBC News would not comment on the record about Snap's relationship with other media partners. But a source, speaking anonymously, stressed NBC News' commitment to "Stay Tuned," pointing to the larger NBCUniversal-Snap relationship.
"NBCUniversal, in general, is very invested in this show working," this source said. "There are no plans for this show to go away."
It helps that the show seems to be attracting an audience. Getting users to start new episodes and stick around took some tinkering, Springer said. For instance, "Stay Tuned" viewers don't mind politics, but they're less likely to start an episode if the lead story is related to politics. Instead, the audience prefers coverage of breaking news and current events, the weather, and internet and pop culture. Generally, the topics that seem to generate the most chatter among younger users on other social media platforms translate well as lead stories on Snapchat, Springer said. Audiences also don't mind if "Stay Tuned" devotes multiple days of lead story coverage to these types of news items — for instance, the Las Vegas shooting in October was the lead story for four days on "Stay Tuned," and NBC News saw no dip in viewership.
"When we started the show, we would start with stories on Jared Kushner; this audience is not interested with hard political news right off the bat," said Springer. "We started putting those types of stories as middle segments in the show, and we saw people sticking through and completing the show."
Today, more than half of the "Stay Tuned" audience completes the full episode without skipping any of the segments, NBC News said.
Among other takeaways, NBC News found pictures of people and colorful images tend to perform better as the cover photo for the show. "Weather graphics do well, too," Springer said. "If you had a picture of a tree blowing during a hurricane or one of those red-yellow-green images of a hurricane, the hurricane image would always outperform."
The length of the episodes was one thing NBC News changed following the show's launch. Initially, episodes of "Stay Tuned" would run for two or three minutes with five segments per episode. The sweet spot for "Stay Tuned" is two-minute episodes and four segments, Springer said.
"If you went back and watched our older episodes, I don't think we had the pacing right," Springer said. "Holding a phone in front of your face for three minutes feels like a very long time."
https://digiday.com/?p=269704