How Morning Brew grew to $13m in revenue with 33 employees
February 6, 2020 • 4 min read
Morning Brew quickly grew an audience — and its profits — on the back of a single email newsletter. But to keep growth strong in 2020, the business newsletter startup will focus on specializing its sales team as its portfolio of brands continues to grow.
Morning Brew's revenue grew dramatically in one year, from $3 million in 2018 to $13 million in 2019. In addition, it increased its number of daily newsletter subscribers by more than 1 million over that same period and hired 23 new employees, for a total staff of 33. Many of those hires came on the sales side, which will have grown from a team of three in 2019 to 13 by the end of this month.
The publisher's daily newsletter, which goes out six days per week, is still the lion's share of the company's revenue, accounting for approximately 95% of the company's overall revenue in 2019, CEO Alex Lieberman said. Currently, the daily newsletter has over 1.8 million subscribers and an open rate of 42%, with the goal being to reach 2 million by the end of the first quarter of 2020.
But this year, Lieberman said that the daily product now makes up 89% of overall revenue, with Retail Brew and Emerging Tech Brew accounting for 10% and its new podcast division making up the rest. Emerging Tech Brew, which goes out three times a week and covers tech, now has 160,000 subscribers and an open rate of 50% after launching in March. Retail Brew, its newsletter covering the retail and e-commerce industries that recently increased its frequency to three times a week, launched in June and now reaches 100,000 subscribers with an open rate of 55%. The Turnout, its pop-up politics and business newsletter that launched in November and is running through the upcoming presidential election, has 60,000 subscribers and an open rate of 65%. Additionally, the company's podcast, Business Casual, recently surpassed over 1 million total downloads.
Lieberman said he wants to continue diversifying, and his team is looking to launch two more business-to-business newsletters and another podcast in 2020. While the subjects of the new products haven't been solidified, he said the "next newsletter vertical will most likely be Marketing Brew."
According to Lieberman, the company had 180 advertisers across the daily newsletter, Retail Brew and Emerging Tech Brew in 2019, nearly doubling the number of partners that ran ads in the newsletter in 2018 (97). He said one of the reasons for the increase this past year was hiring a new head of brand partnerships and integrated marketing, Jason Schulweis.
Since joining the company in July, Schulweis grew the revenue team from three to 10 staffers, and overhauled the sales department.
The smaller team, Lieberman said, would be tasked with everything from figuring out where ads would be placed or what they would look like to creating the contracts for sales. This system had a tendency to overwhelm the sales staff by pulling them in many different directions, Lieberman said, and it impeded the team's ability to sell ads across products. Sales were made "on a placement by placement basis," which was inefficient.
Now the sales team works with clients in a consultative manner and sells more branded content campaigns. Morning Brew's ad spots are sold by flat rates, according to Lieberman, though the prices have increased based on audience growth. He wouldn't disclose Morning Brew's rates.
Kerel Cooper, svp of global marketing at marketing technology company LiveIntent,  said that most of the publishers he's worked with sell their newsletter inventory on a CPM basis and rarely do a sponsorship model, which would be similar to the flat fee model Morning Brew has. He said, however, that because marketers are only able to reach Morning Brew's audience through the newsletter platform (coupled with the fact that the publisher has much higher open rates for its newsletters than the average of 10-15% across all newsletters) Morning Brew is able to charge higher and in different formats than other publishers. 
Lieberman said that in order to continue the company's growth, the long-term plans are to look for ways to "monetize the audience more directly." Though he said he's not 100% sure what these opportunities look like at the moment, he said that creating in-person engagements is something readers have been asking for in various feedback conversations.
"Email has replaced newspapers and from a digital perspective, it is the new homepage. It's a smart publishing strategy" to continue building out new products, said Cooper. "Newsletter are key to continuing relationships with readers." 
This story has been updated to state that the business-to-business newsletters now account for 10% of the company's overall revenue and to fix frequencies of the Emerging Tech Brew and Retail Brew  from bi-weekly to three times a week. 
https://digiday.com/?p=358894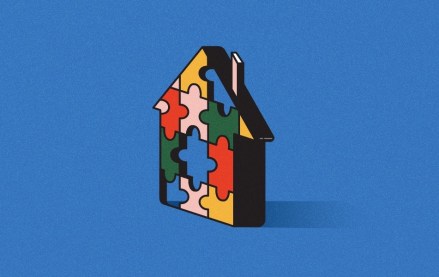 September 22, 2023 • 4 min read
Apartment Therapy's president Riva Syrop took the stage at the Digiday Publishing Summit to discuss the convergence of commerce and sponsorship revenue within its Small/Cool event.
September 22, 2023 • 4 min read
Media execs took stage at the Digiday Publishing Summit to discuss the growing importance of ROI in ad campaigns this year.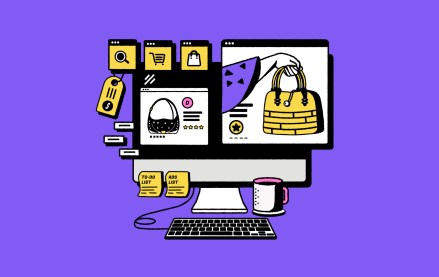 September 22, 2023 • 4 min read
CEO Satya Nadella said AI assistants will be as ubiquitous as PCs and will help users navigate across apps, operating systems and devices.