Meta wants Threads to keep a light tone, but some publishers say the audience is ready for news 
July 25, 2023 • 7 min read
•
•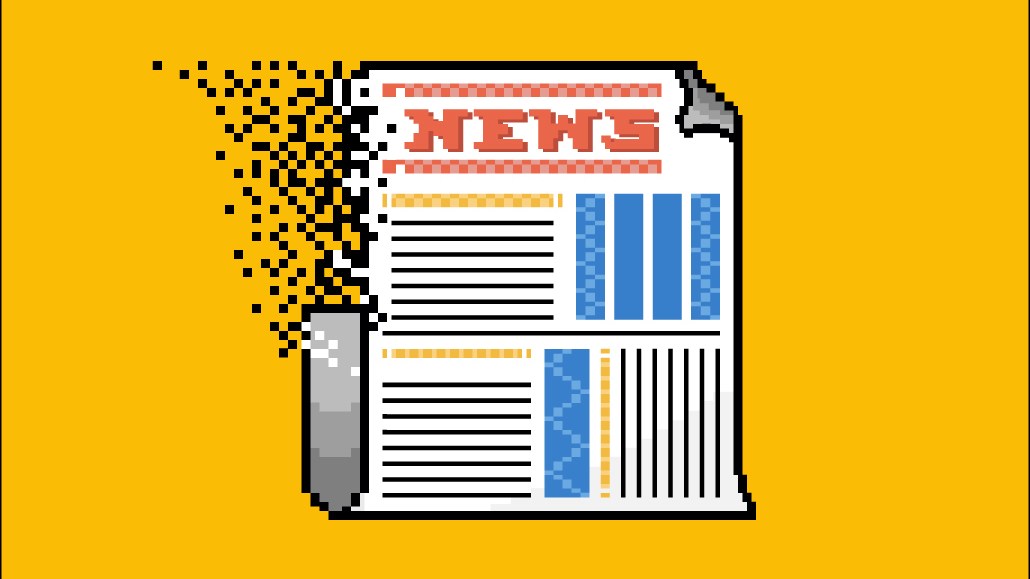 Ivy Liu
Meta's Twitter competitor platform Threads launched less than three weeks ago under the guise that the social media site would be focused on fun and entertainment versus hard news and politics.
But for news publishers who followed the masses of users who joined the platform shortly after it launched, this guidance from Meta was seen more as a suggestion than a mandate. Based on early engagement signals, some news publishers, like the Washington Post, are seeing that news and political content is definitely of interest to their followers. Meanwhile, others, like Texas Monthly, CBS News and Vice News, are testing their news content on the platform to see if there's an appetite for it, particularly heading into an election year.
"Meta has made it clear that journalism and hard news and politics is not a priority for them on any of their platforms at this point. It has been in the past on places like Facebook. It never really was for them on Instagram, but we've still had success there. And so, we're not going to change our content strategy" when it comes to posting on this new social media platform, said Travis Lyles, deputy director of social and off-platform curation at the Post.
The Washington Post (which had 866,000 followers on Threads at the time of publication) has been testing a mix of content from the jump, ranging from breaking news to gaming content to lighthearted and fun stories, all of which have seen equal levels of likes and reposts, according to Lyles. While the analytics of Threads posts are essentially nonexistent, Lyles said his team has been manually tracking engagement rates on posts as well as using UTM links to track what, if any, traffic Threads is driving to the Post's website. A well-performing post on the platform will receive a couple thousand likes, he added.
Even though Meta's head of Instagram Adam Mosseri has been vocal that Threads isn't going to court news publishers, that doesn't mean there isn't a place for news publishers on the new platform, according to Christina Capatides, vp of social media and trending content at CBS News.
But because Threads uses an algorithmic feed versus a real-time, chronological feed like Twitter, Capatides said the platform isn't best suited for breaking news at its core. "Luckily that's not all news networks produce," she said. "Every day on our flagship programs, like CBS Mornings and the CBS Evening News with Norah O'Donnell, there are explainers; there are human interest stories; there are interviews with authors and actors. Those sorts of segments will still be interesting and relevant to Threads users, even if they see them 10 hours or three days after we initially post them."
"I have definitely picked up on the tone being a little friendlier … and that is something we've kept in mind [for] the pieces that we've pushed [on Threads]," said Amanda O'Donnell, senior engagement editor at Texas Monthly.
Much of Texas Monthly's following on Threads (just under 34,000 followers at the time of publication) came from Instagram (where it has 361,000 followers), and the publication sees a lot of engagement around its politics and news coverage on Instagram. But so far it hasn't replicated that success on Threads, according to O'Donnell. "We wanted to sort of dip our toe in [on Threads] and feel out what people were in the mood for and try to keep it light because it seems like that was the initial tone that Meta almost instructed people joining the platform to use," she said.
In an initial poll posed to its Threads followers, Texas Monthly asked what content they wanted to see on the platform: a good news story, a true crime story or a story from its BBQ coverage. The majority of the 150 replies were split evenly between good news and BBQ. Based on that response, Texas Monthly hasn't shared true crime, hard news and political coverage on Threads, but that's not to say that O'Donnell and her team will outright avoid posting any of that content on there forever.
"It's definitely something that we will do because we do see those posts on Instagram take off. [Threads] is a smaller but still a mirrored reflection of our Instagram following [so] we would assume that they would have interest in our news and politics coverage," O'Donnell said.
While Vice News delivers hard news in a straightforward manner on Instagram, its approach to Threads has been less heavy. "Our approach on the platform, generally speaking — and this is in the news category as well — is to be a bit more lighthearted," said Cory Haik, chief digital officer at Vice.
Haik continued that her team has been using Threads as a place to experiment with different tones of voice when it comes to storytelling in an effort to humanize the Vice brand, including by playing with some news stories that might not make it to the main Vice News website but could still be of interest to its audience on Threads.
For example, Vice News posted a video of a man and his dog who were lost at sea for two months and were ultimately rescued. While that story wasn't published on the website, the happy ending of the story felt like a good fit for Threads, and Haik said it ended up being one of the most engaged-with stories posted so far on the platform. The post received just over 2,000 likes and 138 replies. Vice News has just over 300,000 followers at this point, but collectively across the Vice portfolio, the company has almost 1.4 million followers, according to a company spokesperson.
We want to "participate in the sort of bizarro internet news … because that's fun with our audiences. We have that same tone of voice and feel on IG and we really want to bring that across, even in a very serious news context," said Haik.
Twitter vs. Threads
As a Twitter replacement, it seems as though there's not been a distinctive shift at all toward the new text-based social media platform, but there are characteristics of Threads that publishers agree are Twitter-esque. Particularly, it not being a referral source for on-site traffic or a monetization play — at least not yet.
"From a news point of view, our strategy on Twitter has always been to be in the conversation. Referral traffic from Twitter is nascent," said Haik. And the same is true now on Threads. "If there's an audience en masse on Threads, we've got to be there in that water cooler," even if the monetization play isn't there yet, which wasn't the case for Twitter, she added.
Haik explained that from a return-on-investment standpoint, Twitter never really worked for generating revenue. But from an influence standpoint, the audience engagement and brand building were critical. "If you're going in the news business, this is the cost of doing business. You have to show up on Twitter and be in that conversation," she said.
Texas Monthly also has never seen Twitter as a strong traffic referral source, but rather as a platform to interact with readers more on a one-to-one basis. "I would love to find and replicate that really engaged Twitter audience on the Threads. Right now, it seems like so much of Threads's identity is distinguishing itself from that established Twitter base. So we haven't found it quite yet," O'Donnell said.
For the Post, the silver lining of Threads being less news and politics focused at the onset is a lack of the trolls and bots that are common on Twitter. But Lyles said he's not convinced that the reprieve from the "incredibly dark parts of Twitter" will last forever — particularly heading into an election year.
"There's not a ton of politicians on Threads right now … but I think as things ramp up and more political figures get on Threads, it could change the dynamic of the platform," Lyles said.
The coming election cycle
Like Instagram, Lyles said he doesn't expect Threads to be a traffic referral source for the Post, and is instead viewing the platform as a brand building opportunity. But also like Instagram, he said that it's likely there will be an appetite for political coverage on Threads, given that politics is a primary coverage area that readers expect from the Post.
"For publishers that are affiliated with politics, like us, I think that people expect that and so I don't think we really go full court press politics on [Instagram], but especially on our main account, we highlight the major happenings in politics. We've really built our brand on news," said Lyles.
Especially for the 2024 presidential election, Lyles said the goal is to keep political coverage on Threads and Instagram "as simple as possible" for its readers, acknowledging a great deal of exhaustion has plagued its audiences in the past couple of elections. He also said that balancing visual aids with the text on the platform will be central to political coverage to keep things easily digestible.
For Texas Monthly, as long as the platform is able to sustain a high level of engagement among the users (its top-liked post at the time of publication received 247 likes), Threads will be prioritized within its election coverage strategy, O'Donnell said, adding that her team will begin sampling a few political articles on Threads to see how followers react to them. 

This article was updated to reflect CBS News' current Threads strategy.
https://digiday.com/?p=512245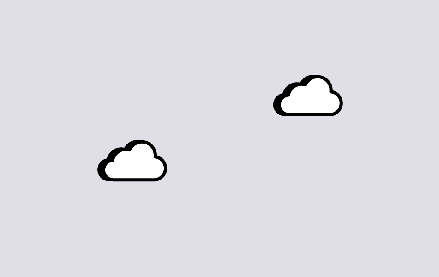 November 29, 2023 • 6 min read
Reducing carbon emissions from the digital ad ecosystem is an important priority, but various players are skeptical that much can — and is — being done to practice sustainability.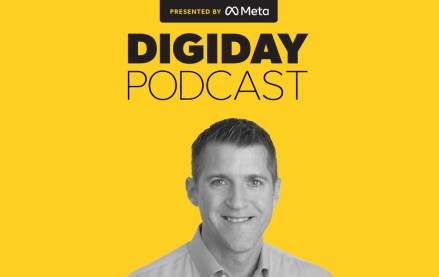 November 28, 2023 • 4 min read
Google's vp of global ads is confident that cookies will be gone from Chrome by the end of next year, despite all the challenges currently facing the ad market.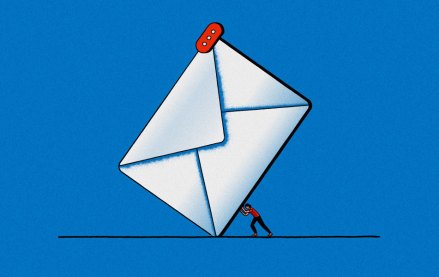 November 28, 2023 • 6 min read
Some email newsletter platforms' click-through rates are actually click-to-open rates, which are measured against the number of emails opened rather than the emails sent. But buyers seem to prefer it that way.