Media Buying Briefing: 'We're engineering around the value proposition': Kepler Group's global reach expands as it absorbs U.K.'s Infectious Media
August 23, 2021 • 6 min read
•
•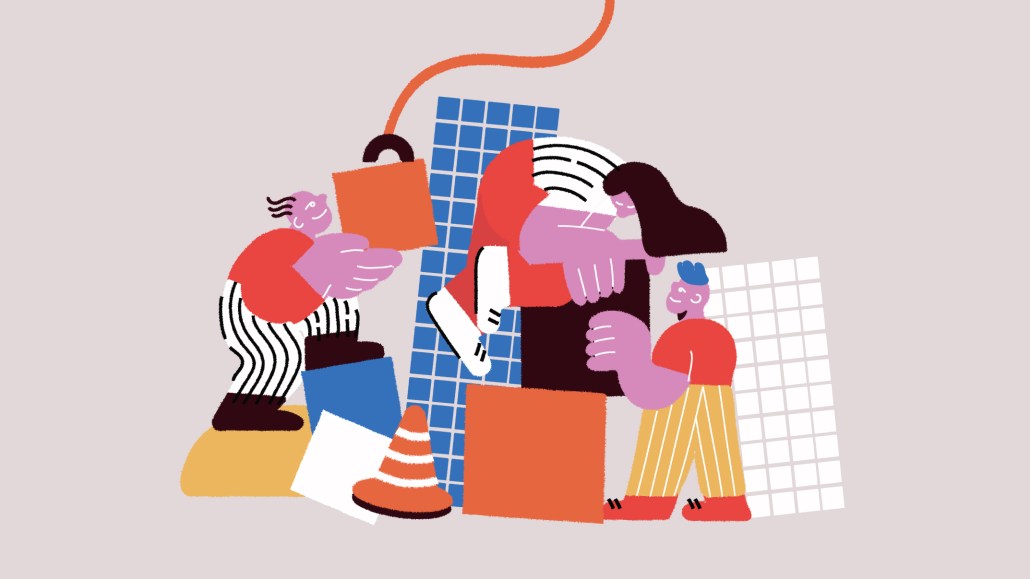 Ivy Liu
This Media Buying Briefing covers the latest in agency news and media buying for Digiday+ members and is distributed over email every Monday at 10 a.m. ET. More from the series →
In December 2020, The Kepler Group, an independent marketing services consultancy specializing in three areas — media buying and optimization, data and technology consultation and implementation; and organizational transformation — closed on acquiring Infectious Media, a digital specialist based in London and Singapore with reach across EMEA.
The two companies plan to announce tomorrow that the Infectious name will be retired, becoming Kepler Group EMEA and Singapore, according to Kepler Group CEO Rick Greenberg and Infectious Media's Martin Kelly, who becomes CEO of Kepler UK and APAC. The merger gives Kepler the global reach its clients, including American Express, Chubb, Fidelity Investments, HSBC and Deutsche Telekom, are asking for, said Greenberg.
Digiday spoke with Greenberg and Kelly about Kepler's offering, and the vulnerabilities it plans to exploit among not only the agency holding companies but other consultancies as well. This Q&A has been edited and condensed for clarity.
What drew Kepler to Infectious and how does that play into your global plans?
Greenberg: It was based on interacting with senior marketers that were expressing frustration at hearing about all these amazing future-state marketing capability but weren't seeing it pulled through in their marketing plans and from their agencies. So we figured we could solve that problem. I knew Martin and Andy [Cocker, COO of Kepler UK and APAC] from my days at MediaMath. What drew me to them was that similar feeling around a focus on client value — and on dispelling all the smoke and mirrors in the industry.
Kelly: We plotted a similar course to Kepler in the U.K. Andy and I came out of agencies and we saw the problems they had with technology, data and skillsets. We made a bet that there would be a different DNA needed for the future and we started Infectious to be that business. We've had millions of approaches over the years from holding companies and consultants. But when Rick picked up the phone, it didn't feel like an acquisition — it felt like two businesses coming together to create more than the sum of its parts on the international stage.
Agency holding companies have that global scale. What was your distinction?
Greenberg: Both Martin and I have worked in holdcos, seen them at close range, and witnessed M&A in close range. They're putting a lot of things together, but they're really engineering around the financial equation, where we're engineering around the value proposition. The typical holdcos buy a lot of assets and they operate as a network of assets that sit parallel to each other. Whereas we can deliver consistent client delivery standards, practices, technology, campaign setup and institutional knowledge in a seamless fashion
We are getting more involved with TV as TV becomes more platform- and data-driven. We're the TV AOR for several clients, and even there we're competing on agility and technology prowess and use of technology as opposed to sheer buying heft. But the reality is, the majority of our work is in digital, where buying heft is less important, and agility and client results are the dominant metric.
More companies are looking to take business from holdcos. Is it getting too crowded, and how do you stand out?
Kelly: That space is [heating] up. But I also think we're probably in the second phase of in-housing. The first phase was, get a DSP contract, see if you can trade and hope for the best. I think it's more measured now. But within that, all advertisers — even if they're taking elements in-house — need a partner to wrap around and take different parts of the process off them to help them make sure they're on top of best practices. We encourage our clients to contract with media platforms. We don't make any money from the media supply chain so we have a very transparent model that's set out to work with any advertiser in any way they see fit, that benefits them.
What is the biggest weakness of the media agency world you feel you can take advantage of?
Greenberg: One key point of differentiation is there are players in the ecosystem coming out of legacy holdco agency backgrounds that bring with them lots of smart people but also cumbersome processes and fee models and network models that don't necessarily fit the bill for clients. Among the more emergent peers, whom we also have tremendous admiration for, client feedback that we've heard is they often don't bring a true understanding of brand marketing. We went up against one of the preeminent new-breed consultancies for a major pitch. We won the pitch, and the feedback we got was, it was apparent both of us knew the technology and new-media landscape, but only we had actually executed transformation in a corporate environment. To be able to sit down next to your client and across from their CFO and explain to them in terms and tonality they can understand —how the marketplace is changing and why this is impacting their business the way it is, but also the advantages it brings — is a specific organizational capacity that most new-breed agencies don't have.
Color by numbers
Advertiser Perceptions' 2021 Trust Report shows that brands and agencies are getting more serious about where their ads run, through the prism of brand safety and responsibility.
More than four out of five (82%) of respondents said they apply corporate responsibility and brand values to media spending decisions, more than ever before. And 54% are committed to defunding disinformation by changing how and where they spend media budgets.
Fully 59% will now downgrade a media partner based on trust factors and 40% said they have already done so this year. Also, 79% of advertisers say that broad consumer platforms should be held more responsible for harmful content on their sites, including content posted by users.
Advertiser Perceptions interviewed 250 advertisers (34% marketer, 66% agency) in February.
Takeoff & landing
The Out-of-Home Advertising Association of America's programmatic and automation committee, in partnership with the IAB Tech Lab, is working to integrate digital OOH media into the OpenRTB protocol for programmatic buying. The plan is to publish finalized specs for the DOOH industry to follow by end of 2021.
Havas Media Group won media planning and buying for Land O' Lakes dairy brands' media business, while L.A.-based agency Battery will handle creative strategy and execution.
Dallas-based independent digital media agency PMG hired its first chief people officer, Stacey Martin, who joined from transportation management firm Omnitracs.
Direct quote
"A common clean room is typically just a third-party location where data is pre-hashed and then combined for further analysis. So it typically requires a central safe location, which goes back to traditional clean rooms — you centralize your data somewhere. Obviously in that case, it's requiring any participant of that clean room environment to trust that a third party is handling your data and taking on that control or position. Typically there are no privacy features beyond anonymization of the data, so just the basic hashing. In clean room instances, it's typically limited to just two data sets."

InfoSum North American president Lauren Wetzel, explaining what "clean-room technology" means.
Speed reading
https://digiday.com/?p=423604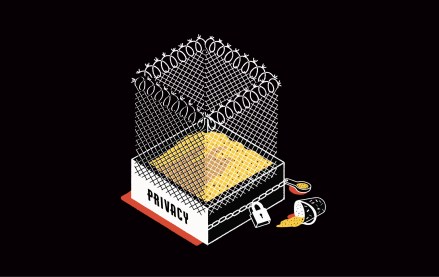 December 4, 2023 • 4 min read
FLEDGE stands for 'First Locally-Executed Decision over Groups Experiment' and makes ad auction decisions in the browser, rather than at ad server level.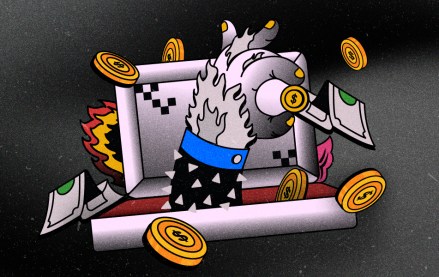 December 4, 2023 • 7 min read
A look at the genesis of ad tech, from the first online display ad in 1994 to the dotcom crash.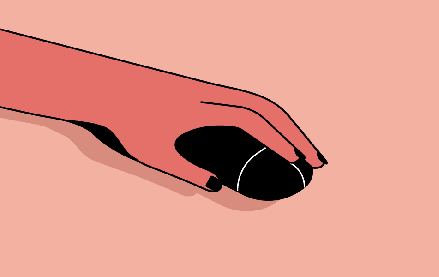 December 1, 2023 • 3 min read
People claim that the role of chief diversity officer is vanishing. However, AI is booming, and the CDO can help ensure responsible AI.