Future of TV Briefing: What TV and streaming companies' latest earnings reports say about the state of the industry
August 18, 2021 • 8 min read
•
•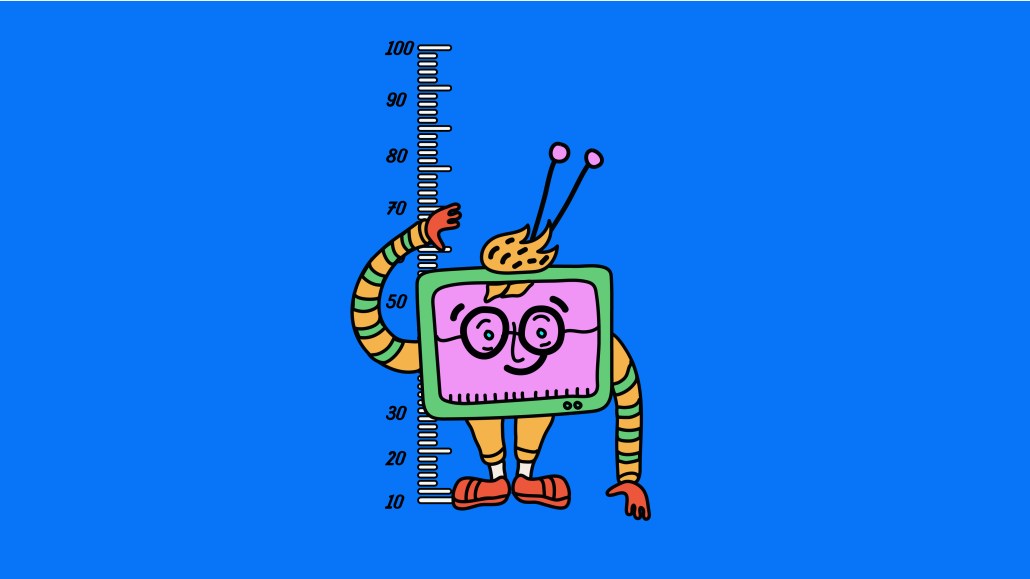 Ivy Liu
This Future of TV Briefing covers the latest in streaming and TV for Digiday+ members and is distributed over email every Wednesday at 10 a.m. ET. More from the series →
The Future of TV Briefing this week takes a look at what TV and streaming companies' most recent earnings reports indicate about the state of the business.
Peak TV
TV advertising's measurement mess
Snapchat creators' money grab, HBO Max's bug infestation, publishers' YouTube problem and more
Peak TV
It's all TV now. That is the main takeaway from TV and streaming companies' latest quarterly earnings reports.
In the second quarter of 2021, the broader TV industry flatted further. That showed up in the general growth on the streaming side of the industry. But it may be most apparent in the mixed bag that was the period from April through June for some companies.
The key hits:
A year after the streaming surge in the immediate wake of the pandemic, subscribers seem to be spreading out.
TV and streaming ad revenues have rebounded, in some cases to pre-pandemic levels.
The pay-TV industry continues to shed subscribers, but the trend is more nuanced than just the numbers.
Streaming subscribers spread
The streaming wars may be beginning to take a toll on Netflix, which lost subscribers while its competition gained them in the second quarter.
With 209 million paying subscribers globally, Netflix remains the dominant subscription-based streamer. However, it lost 433,000 subscribers in the U.S. and Canada during the period. What exactly contributed to the latter subscriber loss is anyone's guess. A few factors to consider are:
Netflix is still refilling its programming pipeline following last year's in-person production hiatus.
Netflix's first-quarter price hike has made the service less of a must-buy for some people.
As people got vaccinated and began to spend more time outside their homes and away from screens, some were less willing to pay for Netflix.
The influx of other subscription-based streamers is taking a toll.
Any and all of those factors may be at play, but let's consider the last a little more. In the same period as Netflix lost subscribers in the U.S. and Canada, other subscription-based streamers added customers.
Disney reached 173.7 million subscribers across its three subscription-based streamers, a 9% increase quarter over quarter.
WarnerMedia's HBO and HBO Max gained 3.6 million subscribers, including 2.8 million in the U.S., to total 67.5 million subscribers.
ViacomCBS added 6.5 million streaming subscribers during Q2 2021 to hit 42 million subscribers across its streaming services, which include Paramount+.
Discovery's Discovery+, which debuted in January, ended the quarter with 17 million paying subscribers (and has since added 1 million more).
Again, Netflix is still king of the streaming jungle. But the food chain does seem to be starting to tilt sideways.
Then again, Netflix won the war for people's attention by a fairly wide margin in a quarter when Roku reported that the amount of time people spent streaming video on its connected TV platform dropped by 1 billion hours from the first quarter. Netflix saw its share of TV and streaming audiences' watch time grow from 6% in May to 7% in June, while runners-up YouTube and Disney's Hulu held at 6% and 3%, respectively, according to Nielsen.
Advertising revenues rebound
The TV advertising industry is still recovering after bottoming out in the spring of 2020. Some traditional TV companies and streaming services have climbed back to beat their pre-pandemic ad revenue marks, but not all.
Fox's ad revenue in the second quarter of 2021 reached $982 million, a 38% gain year over year and a 7% improvement over Q2 2019.
Roku's platform revenue, which includes its advertising revenue, hit $532.3 million in Q2 2021 to exceed the period's 2020 mark by 117% and the 2019 figure by 217%.
ViacomCBS's linear networks and streaming services combined to generate $2.60 billion in advertising revenue in Q2 2021. That was a 34% increase compared to Q2 2020 but remained 2% shy of the Q2 2019 mark of $2.65 billion.
Discovery's Q2 2021 ad revenue topped $1.12 billion, a 12% year-over-year increase. However, the figure fell short of the $1.15 billion the cable TV conglomerate generated in Q2 2019.
Of the TV companies, only ViacomCBS provided more detail about its streaming ad revenue. The company claimed that the amount increased by 102% year over year, but it did not provide the underlying numbers.
Nonetheless, the story of the TV ad market appears to remain that, while ad dollars are moving to streaming, much of that money is still going to traditional TV companies, whether to their linear networks or the streaming services they are standing up. But as the traditional TV companies' overall inventory tightens up, more money may be on the move, especially if the amount of CTV ad inventory available programmatically continues to increase as it did in the second quarter to satisfy reach-hungry advertisers.
Cord cutting slows
The second quarter was particularly a mixed bag for the pay-TV industry. Cord cutting continued, but its pace also continued to slow. Meanwhile, some streaming pay-TV services reported subscriber gains, but not all.
The six major pay-TV providers in the U.S. — Altice, Charter, Comcast, DirecTV, Dish Network and Verizon — lost a combined 1.1 million subscribers during the second quarter. However, as Fierce Video pointed out, that is fewer than the 1.6 million subscribers they lost, in aggregate, in the first quarter.
Dish Network's Sling TV streaming pay-TV service added 65,000 subscribers during the second quarter.
Sports-focused streaming pay-TV service FuboTV gained 91,291 subscribers in the period.
Disney-owned Hulu's pay-TV subscriber base shrunk from 4 million subscribers, as of Jan. 2, to 3.7 million subscribers, as of July 3.
This patchwork of pay-TV gains and losses suggests that linear TV is not going away anytime soon. Its subscriber base may shrink, and those people may shift to streaming channels over the internet rather than through a cable box or satellite dish. But just as there are people who canceled cable and only watch Netflix, this earnings season showed that there are also people who have decided, in 2021, to cancel Netflix or to start paying for linear TV.
After all, it's all TV.
What we've heard
"I think there is going to be mass under-delivery again."

— Agency executive on the likelihood of TV networks fulfilling viewership guarantees made during this year's upfront
Stay tuned: TV advertising's measurement mess
Under fire since the spring, the currency with which TV advertising is bought and sold appears to be going up in flames. Then again, Nielsen's measurement system has survived the industry's burning desire to get away from the GRP for this long; who's to say it isn't inflammable?
On Aug. 12, Nielsen announced that it had asked the Media Rating Council to put the measurement company's accreditation on hiatus. The request followed allegations made in April by the VAB — an industry group that represents TV networks — that Nielsen had undercounted traditional TV viewership during the pandemic. As the independent arbiter of media and advertising measurement, the MRC then confirmed that Nielsen's measurements had in fact fallen short in February 2021.
What impact Nielsen's accreditation hiatus may have, however, is unclear. Talk to seemingly any ad buyer or seller, and there is little fanfare behind Nielsen's measurement system. For years, advertisers, agencies and media companies have sought out alternatives that do not rely on panels of people to project viewership behaviors across the broader audience swath. And yet the GRP has persisted.
The long-term repercussions of Nielsen's measurement mess are likely to have much more drastic directional impacts than any short-term ripple effects. "It should certainly accelerate the degree to which everyone scrutinizes more [measurement] options. That's the direction we're headed towards in the future, anyway," said one agency executive.
For the present, however, TV advertising is expected to continue to transact on Nielsen's currency, accredited or not. "Our transactional obligation are based on Nielsen; they're not based on Nielsen being accredited," said the agency executive. They added, "Nielsen is not all of a sudden going away. There's too much money involved."
Numbers to know
173.7 million: Number of subscribers Disney has across its portfolio of streaming services.
49%: Percentage of people who use subscription-based streaming services but not ad-supported streaming services.
200 million: Number of hours that people spent watching Olympics-related videos on YouTube during this year's Summer Games.
What we've covered
As gaming influencers rise in prominence, their podcasts provide new branding and sponsorship opportunities:
Gaming influencers are using podcasts to draw traffic to their videos.
Their podcasts typically feature more candid conversations that extend beyond gaming.
Read more about gaming influencers here.
How El Dodo's Facebook and YouTube strategy led to profitability in three years:
The Dodo's Spanish-language channel debuted in 2018 exclusively on YouTube and Facebook.
The channel has since expanded to Instagram and TikTok.
Read more about El Dodo here.
Despite COVID-19, localized esports organizations stayed close to their hometown communities — and reaped the rewards:
Local esports organizations pivoted to virtual events during the pandemic.
They have also relied on merchandising to connect with communities.
Read more about esports here.
Why Simple Mills is leaning on CTV and digital video to boost brand awareness:
The snack brand is running its first national campaigns across Hulu, Roku, Samsung and YouTube.
The company is among the emerging brands turning to the TV screen to raise its profile.
Read more about Simple Mills here.
Why Trusted Media Brands acquired viral video publisher Jukin Media:
The publisher of Reader's Digest decided to buy Jukin Media rather than build an in-house studio.
Jukin is a profitable company, as is TMB.
Read more about Trusted Media Brands here.
What we're reading
As Snapchat has pulled back the money it pays through its Spotlight program, creators are pulling back on their posting to the platform, according to CNBC. Snapchat is still paying creators to post to its platform. But $1 million per day has turned to millions per month, and with TikTok, Facebook/Instagram and YouTube rolling out their own creators funds, those dollars from Snapchat don't mean as much as they once did.
WarnerMedia's flagship streaming service has had a host of technical issues since adding an ad-supported tier in June, according to Vulture. To rectify matters, the company plans to scrap HBO Max's existing connected TV apps with a newly built-from-scratch one starting later this year.
Publishers are having a hard time selling their YouTube ad inventory directly to advertisers because the platform typically offers lower rates, according to The Information. The pricing discrepancy has made it so that one publisher is only selling 10% to 15% of its YouTube inventory directly.
https://digiday.com/?p=423202
This week's Future of TV Briefing looks at how the streaming ad market's programmatic guaranteed vs. private marketplace debate is reaching a compromise.
This week's Future of TV Briefing looks at how this year's upfront and recent announcements from AMC Networks and Paramount indicate the progression of programmatic in the TV and streaming ad market.
This week's Future of TV Briefing looks at how major streaming service owners' subscription business fared in the third quarter of 2023.