Media Buying Briefing: As the auto industry shifts its priorities, digital media buying slides into the driver's seat
September 13, 2021 • 6 min read
•
•
Ivy Liu
This Media Buying Briefing covers the latest in agency news and media buying for Digiday+ members and is distributed over email every Monday at 10 a.m. ET. More from the series →
Headline after headline about the auto industry's supply-chain woes (Not enough computer chips! Expensive raw materials! Used cars are more valuable than new cars!) have dominated the business pages for at least a year now. It turns out those impacts on the industry, combined with a more selective consumer who expects to get things on his or her terms, is having an impact on where auto manufacturers and dealers are spending their media dollars.
On top of it all, the auto industry has had to deal with Tesla, an independent car brand that hasn't spent a penny on advertising but sold almost 450,000 fully-electric cars in 2020. Though Tesla has its own set of challenges, carmakers and their agencies are keeping a close and envious eye on how the upstart has marketed itself.
"Tesla changed the game. Their no-dealer model has really affected what consumers expect," said Scott Schwartz, managing director, business lead at Omnicom's PHD. "They don't advertise. What they do well is they foster fandom — they're creating experiences, moments and this fandom. And it pushes [the entire auto] industry to figure out how to tap into a little bit of that magic. It's going be hard to recreate what they did, but we can look at their playbook a bit." Among other accounts, PHD handles Volkswagen's media.
That magic, it seems, is being sought more and more on digital channels, at the expense of some traditional media. "Manufacturers are working on building brands with long life cycles, which tends to require sustained [ad] spending, with more of a digital skew," said Brian Wieser, global president of business intelligence at GroupM. With used cars in some cases generating more value than new cars, dealers are looking to reach prospective buyers online, which Wieser said can come at the expense of local broadcasters.
"In certain times and channels, the consumer wants to be inspired or educated or assured. We go beyond the channel mix to focus more on the consumer journey, and right now that journey is more digital, streaming, and influencer focused than ever before," said Kimberley Gardiner, senior vp of marketing for Volkswagen of America. "Given the supply issues and all the production challenges in the auto space right now, channels that allow for maximum flexibility in regards to both flighting and creative certainly have an advantage."
The shift toward digital in all its forms — search, CTV, website — seems indisputable to Gordon Borrell, founder and CEO of media analysts Borrell Associates. Borrell's own research shows that in 2019, of the $8.4 billion local and regional auto dollars spent, 65 percent was spent on digital. In 2021, Borrell forecasts that, of the $7.1 billion expected to be spent by auto on local/regional, 73 percent will be on digital.
Yes, you read that right, local auto dollars are expected to drop over time, and all sources reached for this story pointed to the consolidation happening among auto dealers, the result of more car buyers choosing to forgo the dealer experience in favor of pre-ordering cars that are customized to their needs — even if that means having to wait a few months to get the car.
Phil Case, president and chief client officer at marketing services agency Max Connect, said he's seeing slightly reduced budgets with some of his auto clients, as well as instances of manufacturers opting not to send new cars to dealers, beyond what's needed for the showroom. Still, dealerships aren't going away anytime soon. "We're a decade or two away from that — 90 percent of cars are still purchased from dealerships," said Case.
There's also a lot of unspent consumer demand that spells promise for the auto industry, added Case. "There's $12 trillion in consumer spending power, and those [carmakers] that embrace changed consumer habits will benefit from that pent-up demand," he said.
In the end, the changing consumer expectations will drive the most change, said Amy Lanzi, executive vp, North America practice lead with Publicis Commerce. "The auto industry is ripe for disruption when it comes to the shopping experience. Brands like Carvana and Tesla have made the process as easy as buying your favorite product on Walmart or Amazon," she said. "At some point in the near future the experience needs to be about matching a car to a person like the algorithms on marketplaces today that predict what is best for you."
Color by numbers
Borrell Associates, which analyzes media and marketing, mostly with an eye toward local, just issued its Local Agency Survey on Sept. 9. Conducted between April and June, 2021 with 701 respondents, major findings include:
— Social media was the top-ranked media service for clients in 2020, at 77 percent; the highest traditional media was radio, ranked fourth at 69 percent.
—Within social media work, Facebook remains the most used social platform at 90 percent, with 58 percent of respondents saying it's very or extremely effective. Twitter usage dropped from 45 percent in the prior survey to 39 percent, while TikTok rose from 7 percent to 17 percent over the same span.
—Finally, most agencies that buy TV also buy advanced TV features such as CTV and digital video; 71 percent of those advanced TV budgets came from other media, mostly traditional TV.
Takeoff & landing
Unilever last week announced it kept the lion's share of its $3.3 billion media business with WPP/GroupM's Mindshare, which will handle all media in the U.S., as well as major markets in Europe, South Asia and China. Omnicom's OMG will handle Canada, German-speaking Europe, the Middle East, Africa and select Asian markets. IPG gets Russia and two other East European markets, Latin American and Greece. And finally, Havas Media Group will handle France, Spain and Japan.
Clare Chapman has joined Dentsu as CEO of Carat UK, moving from GroupM's Essence where she was most recently executive vp and head of media for EMEA.
Digital agency SYZYGY landed fitness product developer TRX as a client, and will be responsible for expanding customer acquisition through e-commerce and direct-to-consumer work in both the U.S. and U.K.
Direct quote
"What I found on the agency side … I wanted more transparency in the ecosystem. I had clients who were frustrated by how opaque it was — I was frustrated on their behalf … and I felt there was an opportunity for a player to be out there who could really open the kimono and A. make clients feel comfortable in terms of how their money was being spent, but also B. share that data with clients and agencies so that they could really understand what was happening in terms of how algorithms were working, how bids were working, where they were winning and losing, so they could optimize what they were doing."

— Kasha Cacy, global CEO of agency group Engine, talking with BeetTV.
Speed reading
https://digiday.com/?p=425575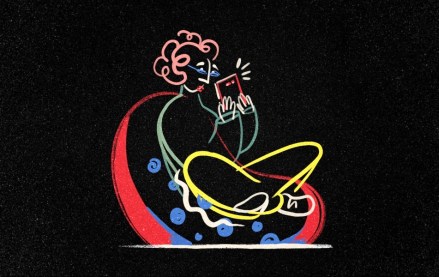 September 28, 2023 • 3 min read
•
•
The Financial Times has launched another lower-priced, subscription-based mobile app product a year after the debut of FT Edit to reach international readers.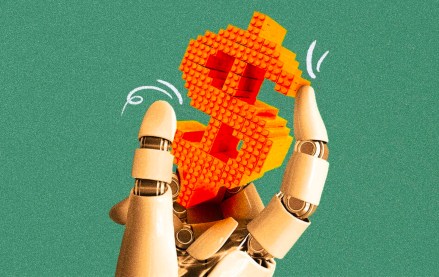 •
Publishers are starting to apply AI to their sales operations.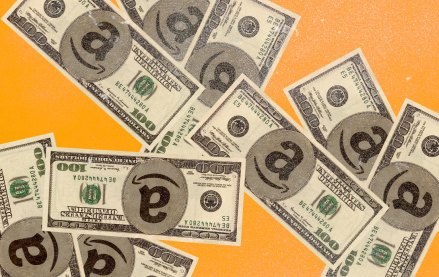 September 27, 2023 • 6 min read
•
•
The agency accused the e-commerce giant of conducting a range of anticompetitive behaviors that hurt both shoppers and sellers.