This article is a WTF explainer, in which we break down media and marketing's most confusing terms. More from the series →
The convergence of TV, streaming and digital video has complicated the advertising marketplace in many ways. Among them is managing the ads that are running across TV networks, streaming services, connected TV and digital video platforms and publishers. Even recognizing that an ad running in one place is the same as an ad running elsewhere can be a challenge.
Enter Ad-ID — actually, reenter Ad-Id. The American Association of Advertising Agencies and the Association of National Advertisers originally introduced Ad-ID in July 2002 as a method of standardizing how advertising assets, like a single 30-second TV spot, are labeled.
But while TV advertisers were grandfathered into using Ad-ID for their linear campaigns, adoption in streaming and digital video has been slower. That appears to be changing, though, as ad buyers and sellers grapple with managing ad delivery across the broader TV, streaming and digital video ad market.
"Everyone is figuring out how to integrate with the Ad-ID standard. No one likes a shitty ad experience, to have an ad placed two or three times in a row," said a streaming executive.
WTF is Ad-ID?
Ad-ID is a naming system for advertising assets. It attaches a universal identifier to each individual piece of ad creative, whether it be a TV commercial, a print advertisement or a banner ad. That way an advertiser as well as the media companies and platforms that distribute its ads would all use the same ID to refer to an ad. This would make it easier for the advertiser to control how an ad is run, such as by being able to limit the number of times a specific ad is shown across various media properties and ensuring the ad doesn't run past its scheduled end date.
How does Ad-ID work?
An advertiser creates a unique Ad-ID for each advertising asset that they plan to distribute. The Ad-ID itself would be an 11- or 12-character string with a 4-character prefix that is associated with the advertiser and is attached to all of that advertiser's Ad-IDs and the optional 12th character indicating whether an ad is high-definition or 3-D (remember, Ad-ID was introduced in the early aughts when HD was still nascent and 3-D was expected to be eventually ubiquitous).
In addition to identifying the advertising asset, the Ad-ID carries information about the ad, such as the name of the advertiser, the product being advertised, its start and end date and custom fields, like how many times each household should be exposed to an ad per week.
Companies such as media organizations are able to plug into the Ad-ID system in order to access Ad-IDs codes and their corresponding information. That access enables them to manage the delivery of ads for advertisers, such as by tracking how frequently people are exposed to a given ad across their various properties, maintaining creative separation between certain advertisers and evaluating a specific ad's performance.
There isn't a system already in place for that?
Yes and no. Ad-ID has been around for more than two decades, so in a way, it is that system. And its predecessor (ISCI) originally rolled out in 1969. But the system's adoption has been largely limited to advertisers and agencies, such as Lowe's and Havas Media, in order to manage ad asset libraries.
Case in point: 19 years after Ad-ID's introduction, NBCUniversal announced in July that it would support Ad-ID across its streaming and digital video inventory through its One Platform ad program and claimed to be "the first major media company to adopt Ad-ID."
What has been the hold-up?
Adopting Ad-ID doesn't seem to have been as urgent of a priority for media companies until recently. As an executive at one TV network owner that plans to add support for Ad-ID said, "we want to be a part of that solution, but what's the biggest priority right now? It's hard. Measurement's a challenge. Delivery's a challenge. Making good content's a challenge. Like, it's really hard across the board."
So what's changed?
The continued convergence of TV, streaming and digital video. As more audiences and ad dollars shift to streaming and digital video, advertisers are increasingly running their ads everywhere, with different teams within a brand or agency potentially handling different components of the buy, such as the social team buying ads on YouTube and the TV team buying connected TV inventory. Additionally, the scope of who can sell ads in streaming ranges from TV networks and streaming services to CTV platform owners and ad tech companies.
This knotty ecosystem can increase the difficulty for an advertiser to keep the reins on an ad's delivery — the challenge that Ad-ID was created to address for all these years.
https://digiday.com/?p=424725
This week's Future of TV Briefing looks at what an industry group's conditional certification of three measurement currency contenders signals about the TV ad business's measurement overhaul.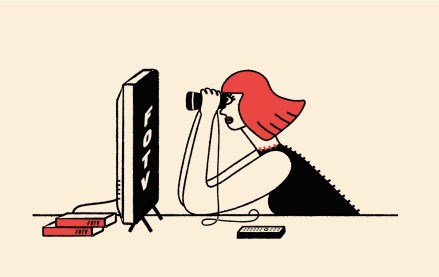 This week's Future of TV Briefing offers an updated list of the key terms that can cause confusion when talking about the TV, streaming and digital video industry.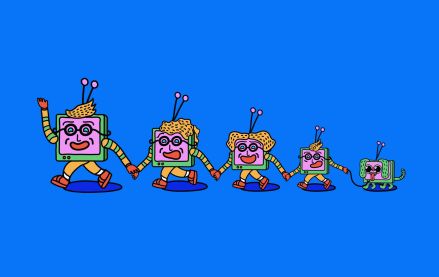 This week's Future of TV Briefing looks at what the Disney-Charter pay-TV distribution deal seems to indicate about the increasingly more-complementary-than-contentious relationship between traditional TV and streaming.