Media Buying Briefing: As 2022 ushers in a new era of democratization, how will media agencies react?
January 3, 2022 • 6 min read
•
•
Ivy Liu
This Media Buying Briefing covers the latest in agency news and media buying for Digiday+ members and is distributed over email every Monday at 10 a.m. ET. More from the series →
Here we are in 2022, brimming with hope and expectation of all the new things the media and marketing community will create and innovate.
But there's also fear and uncertainty, whether brought on by this lingering COVID pandemic, or looming privacy changes or even supply-chain issues. Perhaps the industry needs to think more about how a subtle shift in power is being enabled by blockchain and related industries.
There is a lot to ponder.
To start off the New Year thinking deeply and considering new possibilities and challenges, I asked several executives from across the agency landscape — with an eye toward the media side — to share their predictions of what to expect, anticipate, ride with and create in 2022. Here are their thoughts:
Scott Hagedorn, CEO Omnicom Media Group North America
"We head into 2022 with clouds on our mind – not cirrus, nimbus, cumulus but Azure, AWS and Google. As cookies deprecate and regulations change the course of behavioral marketing, it will be all about building (or rebuilding) capabilities within the clouds. This is a shift that we began preparing for in 2013, and frankly anyone who didn't start then is already behind."
Geraldine White, chief diversity officer, Publicis Groupe U.S.
"We're going to continue to see companies struggle with 'the great resignation,' and the industry's fight for top talent across all identities. In this context, we need to be intentional in navigating the paradox at play across recruitment, representation, and retention — when an organization becomes so laser-focused on recruiting across diverse backgrounds that it loses sight of retention and creating equitable environments for that very same talent to thrive in. We need to prioritize fostering belonging and building inclusive cultures that enable growth for our talent across all identities and aspects of intersectionality; and meeting people where there are in their respective journeys of inclusion."
Greg March, CEO, Noble People
"I feel strongly about blockchain and decentralization as a very powerful economic force. It's very relevant for brands and marketing. How that manifests — with metaverse or NFTs or crypto or tokens — I definitely think we'll still be in experimentation phase. But it's more transformative. I remember Second Life and I don't think this is that. There have been two primary ways to receive content or experiences from the market: you got it free but then got ads, or then you paid for the content. Blockchain opens this third door, which is 'I am now an investor/participant in my media. And if my media grows, I financially benefit because I own a piece of it.' And that is now a new third way for you to participate in your media."
Dave Gross, founding partner and head of digital & media, Anchor Worldwide
"Brands and agencies are starting now to inject themselves into the metaverse. You're going to see a lot of agencies reinvent themselves as Web3 agencies. It's already happening, but it's going to be more a mainstream tactic. The other interesting concept out there are DAOs, decentralized autonomous organizations [companies run completely democratically through use of the blockchain]. The takeaway for brands is that DAOs are incredible at driving user-based initiatives to growth. Let's say I want to launch an idea or a platform. I create a DAO and I don't have a marketing budget, but I have a marketing strategy. That in turn creates a community-driven effort to grow whatever I am to a point where it's successful. Let your customers basically launch your product for you, or be party to a product launch in a way that feels more community-driven. The founding value to all this is saying 'Fuck You!' to the Man."
Dick Wechsler, owner, and Ben Speight, executive vp, director of client services and strategic initiatives, Lockard & Wechsler
Wechsler: "We're seeing tremendous momentum as we move through fourth quarter, which is welcome because it wasn't the easiest year — it felt like we were dragging through mud, it was all hard work. Now we're seeing a lot of exciting momentum across a lot of categories: gaming; and in DTC we're seeing response rates go up, and a wide range of clients benefit from that, particularly in the e-commerce space. I think that's going to continue into 2022 and I don't see any reason why it wouldn't."
Speight: "A general theme for 2022 is clarity. We spent '21 fragmenting the heck out of the [streaming and linear TV] universe, almost throwing out the baby and the bathwater. Going into 2022, you need balance. You can't take away a whole environment — with a plethora of impressions and top-of-the-funnel reach at great pricing — and try to [re-express] it in a fragmented, expensive environment and expect to have the same outcome. That's what's key right now: solid impressions at the right price in a credible environment."
Mark Ordover, COO, Evergreen Trading
"There's money sloshing around the economy that is going to continue to find its way into various advertising vehicles and therefore give us opportunity to grow with [existing] clients and new clients. I do believe 2022 will be a better year, from an opportunity to grow our business financially and economically … The national linear [TV] space has been very difficult to capture. The money is still there, so I expect it to be flat or slightly up. With the ratings declines, you're seeing these companies have no problem selling out. Where they are pushing us is into digital extensions, which are more expensive than the national linear nets. I continue to expect to see options being taken and money being deployed into OTT and even local."
Color by numbers
Ever heard of "cuffing season," when single people look for short-term relationships to get them through the cold winter months? According to analytics/measurement firm AppScience, it's in full swing. Analyzing data compiled since Thanksgiving into the holidays from its graph of 300 million opt-in mobile devices and 55 million CTV households, usage surged on the following dating apps: Flurv (1,537%); Grindr (321%); MeetMe (266%); and Skout (167%). AppScience also correlated that cohort against streaming and found they are watching 44% more channels and 10% more shows than regular viewers. Seems there is some truth to "Netflix and chill."
Takeoff & landing
In a rare instance of cooperation across media industry organizations, the ANA said it has gotten both the 4A's and the VAB (Video Advertising Bureau) to join its Cross-Media Measurement Initiative, joining several blue-chip advertisers — including General Motors, Unilever, Verizon, Walgreen's and others — in the effort to improve the state of media measurement.
In a related area, embattled ratings company Nielsen secured some signups to use the first wave of its new cross-platform measurement service Nielsen One, including IPG's media agency Magna and Disney Media. Nielsen One aims to successfully deduplicate audiences as it tracks viewership across platforms and media.
Dentsu's Carat media agency continues to shake up its upper executive ranks under newly promoted U.S. CEO Mike Law. The latest move promoted Mark Jones from executive vp/managing director to U.S. client president.
Speed reading
https://digiday.com/?p=436145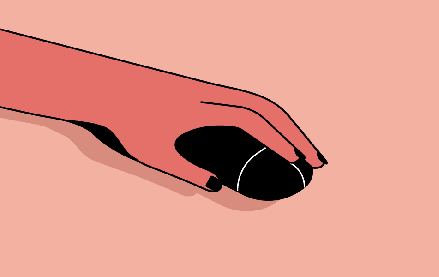 December 1, 2023 • 3 min read
People claim that the role of chief diversity officer is vanishing. However, AI is booming, and the CDO can help ensure responsible AI.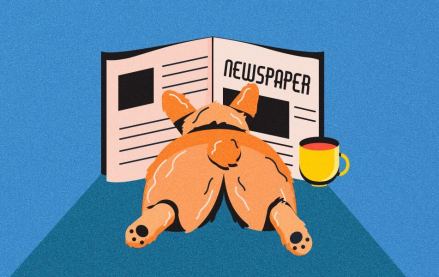 November 30, 2023 • 4 min read
Digiday+ Research found that publishers' programmatic ad revenue didn't quite live up to expectations this year, but they still see it as a growth area.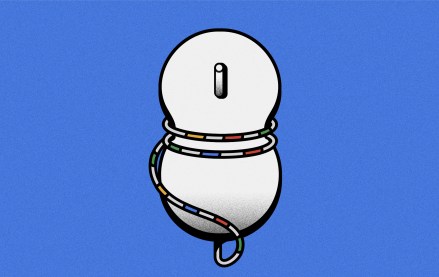 November 30, 2023 • 13 min read
For a couple of publishers, referrals from Google are down upwards of 60%.