Media Briefing: Publishers say a cookie-less future remains murky, overheard at the Digiday Publishing Summit
September 21, 2023 • 9 min read
•
•
This week's Media Briefing is a recap of what went down behind closed door sessions this week at the Digiday Publishing Summit in Key Biscayne, Fla.
Overheard at DPS
CNN's new CEO is tasked with changing the tone, NPR is asking readers for donations and more
Overheard at DPS
Another iteration of the Digiday Publishing Summit happened in Key Biscayne, Fla earlier this week and publishers were eager to discuss all things advertising — from what comes after Chrome removes third-party cookies in 2024 (supposedly) to how The Trade Desk's recent sub-floor bidding strategy is bound to upset publishers' floor prices.
During town halls and round table discussions, publishers were granted anonymity under Chatham House rules to candidly discuss what was on their minds and what challenges they were currently facing at the end of 2023.
Below are snippets of those conversations, which have been lightly edited and condensed for clarity.
State of ad spend
"I'm optimistic, not necessarily because things are better in terms of revenue, but because there are things that we learned when things get really bad."
"I think we're learning from all the shit that sucked over the last couple of years starting with COVID and then having the huge ramp-up of ad spend and then … realizing it was overspending as everything came back down. Finding solutions to make sure that doesn't happen again is what I'm optimistic about."
The end of the third-party cookie?
"I don't think there's going to be a cookiepocalypse for us."
"I think we're all going to take a haircut as the cookie [gets removed]."
"We're all trying to figure out how this is gonna play out but it's unfortunately [on] the buy-side. There's an infinite amount of inventory on Chrome so they don't have to try Safari. They're not really seeing the issue yet. They're not feeling the pain."
"What I hear are a lot of rumblings about people wanting to push back on the [Privacy] Sandbox and I just don't know if they're going to stand up or not."
One publisher argued that there's nothing more to be said within cookiepacolypse conversation until Chrome actually removes the cookie. "There's nothing more to add that we haven't already talked about in Vail or here. And I don't think we came up with new ideas from [the town hall] yesterday."
"[Once] people see Google has done something, and they're not going to kick it down the road again, at that point, I think things will accelerate."
Alternative identifiers are still a mystery
"While I'm fatigued in talking about the cookie, I've yet to see solutions that I think will meaningfully replace it."
"Right now, the strategy is to make bets on every single thing. You have to throw it up on a wall and just wait for some demand to indicate that something works better than the other."
"There's nothing to measure yet. Just put the solutions in place and then start to figure out what works [after the cookie goes away]."
"When we start to see CPMs increasing in Safari and Firefox, I think that'll be a great leading indicator [that alt IDs work], but I'm not seeing that yet."
"I can't figure out how to measure [alternative identifiers] properly. Let's say you have nine solutions and you have nine IDs for the user and you see a CPM lift, which one lifted the CPM? It's really hard to figure out."
"Twenty-five years ago, the ad tech industry told the world they knew our audiences better than we [the publishers] did and they don't. And that's going to be more and more untrue over the next year-and-a-half."
As publishers, "we have the opportunity with some of the new tools like contextual and other IDs to say that publishers know their audiences very well, but how do you represent that to the market?"
"We put into place some probabilistic identity solutions over the last couple of months and we saw huge bumps in CPMs on iOS and Safari. We are not allowing our CFO to forecast [using those] but that's a whole different exercise to go through. But if we're looking to find 5% lift on something when the market is so broken, we're looking for the wrong scale lift. You should be looking for 100%, 200%, 300% or 400% lift in these environments, which is possible, or it's not working."
"How do we get to scale and aggregate across publishers, because that's what Google and Meta have done."
"Audience DMPs should work … but it doesn't scale and we're not sure why. We did a simple back of the envelope. Just try and figure out what the hell's coming from because we're mystified by this. We spent billions of dollars getting scale based on billions of dollars building this data architecture and we've managed to unlock $100 of available inventory per day. That back of the envelope math is unavoidable and it's not working."
Who is responsible for finding a solution?
"I feel strongly that people that have the budgets, that run that marketplace, should be helping us [find an alternative solution to cookies] and not being like, 'What are publishers doing?' [One publisher] in the scheme of Target's entire yearly budget is not huge at all. So like, what am I saying to Target or a bigger advertiser that's changing their mind?" [Editor's note: The room responded with applause.]
While publishers will need to stand on their own, choosing the alternative IDs that they all agree on will only benefit publishers writ large, according to one media exec. "The more that we can reduce the amount of time for the buy-side to [figure out alternatives] and knock out their objections — some of this is a negotiation tactic — and the reason, I think, the identity stuff is so strong right now is because it's in [buyers'] best interests."
"I think a big part of it is education. We haven't gone on a listening tour yet [but] we're starting to now to ask agencies, 'How are you handling this?' And I think many either aren't forthcoming or don't have a plan."
"Based on the couple [of buyers] that I've spoken to, [the demise of the third-party] cookie [will have] anywhere between a 25-35% deficit on current performance [meaning CPMs]."
Publishers' react to the Trade Desk's recent sub-floor bidding strategy
"The Trade Desk is the best Trojan horse business model since Google."
"I've taken it as way more of a call out for SSPs that have marked up a publisher's bid price than it is necessarily conflict with the publisher themself."
"Being able to see what The Trade Desk values our inventory as is going to be very important. And if it gets a severe discrepancy, then we're going to have to work out our pricing rules."
"I think this might be a case where you're throwing a baby out with the bathwater. There's a number of publishers who set real floors so when [TTD] bids below the floors, then automatically [they] bypass our inventory."
"I think there's definitely going to be some harm here and we should really think about how we adjust to the actions that The Trade Desk [are taking]."
Numbers to know
5-10%: The amount of money that Google is allegedly estimated to have increased search ad auction prices by in order to meet its revenue targets, ad execs said during their DOJ antitrust trial testimonies.
18: The number of U.S. states, including Virginia, Alaska and Utah, that are backing Montana's TikTok ban.
2x: Time is "doubling down" on opinion content by launching its new editorial platform called Time100 Voices.
3%: The amount that digital ad spend increased by year over year in Q2 after being flat in Q1.
What we've covered
Vice Media Group's Cory Haik says company's publishing business is 'very close to profitability':
Vice Media Group has had a rough year, to put it mildly.
But the COO of VMG's news and entertainment group, sees the publisher's prospects turning around within the next couple years.
Read more about Haik's plans to turn the company around here.
Why BDG editor Charlotte Owen thinks AI is good for editorial strategy:
BDG isn't using artificial intelligence to generate content, but the rise of the technology in the media ecosystem is reshaping the publisher's editorial strategy.
"AI has given all publishers a gift because it's really given us a north star of where we shouldn't be," Owen said. "We have to un-romanticize the way we talk about AI."
Learn more about how BDG's edit team is thinking about generative AI here.
Hearst Magazines' Lisa Howard says advertiser requests for 2024 are on the upswing:
A year after the media business slipped into a downturn, the upswing seems to have started, at least for Hearst Magazines.
The publisher is seeing more interest in upper-funnel, brand awareness options for advertisers after a year-plus of brands prioritizing lower-funnel, performance-oriented tactics.
Listen to the conversation with Howard here.
Why the pivot to brand suitability never happened for this publisher:
There is a group of publishing execs who genuinely believe that advertisers are going overboard in avoiding dicey news stories.
One of those execs from Danish publisher Ekstra Blade is fighting tooth and nail for what they see as a noble cause, but their efforts often struggle to make a real dent in the grand scheme of things.
Hear from Ekstra Blade's director of ad sales, Thomas Lue Lytzen, here.
Confessions of an MFA publisher:
Made-for-advertising (MFA) publishers found themselves in some pretty hot water this summer.
In this edition of our Confessions series, one MFA publisher's head of programmatic advertising shared how the ad industry's "mob mentality" around villainizing MFA sites has led to a decrease in ad revenue over the past three months.
Read more about how ad dollars have started shifting away from MFA publications here.
What we're reading
In lieu of a paywall, NPR is asking online audiences for donations:
In a move similar to the one that The Guardian first championed, NPR is asking readers to donate to their organization, using a dynamic pop-up window that tells each audience member the number of articles that they've read so far, according to Nieman Lab.
Advance Local is returning to New Orleans 4 years after selling off two major media brands in the area:
The local news subsidiary sold off the region's largest newspaper, the Times-Picayune, and its website NOLA.com back in 2019, which led to 161 staffers losing their jobs. Four years later, the same company is hoping to launch a new sports and news website centered around New Orleans called GulfLive.com, Axios reports.
The investment into local Maine media has turned into a political battlefield:
Two of the U.S.'s top left-leaning political investors, George Soros and Hansjörg Wyss, helped with the nonprofit purchase of almost two dozen local newspapers in Maine, reported Semafor. And given the fact that the largest right-wing political investor, Leonard Leo, is also partially financing a local publication in Maine, the regional media landscape within the state appears to be more politically-linked than first realized.
CNN's new CEO is tasked with creating a sustainable business in 5 years by changing the network's tone:
The former New York Times CEO Mark Thompson is starting as the new chief executive of CNN on October 9 and CNBC reports that Thompson's main task is to change the network's programming from advocacy journalism to straightforward news.
https://digiday.com/?p=518794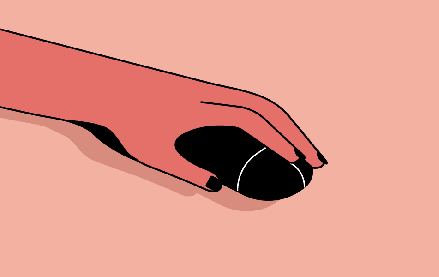 December 1, 2023 • 3 min read
People claim that the role of chief diversity officer is vanishing. However, AI is booming, and the CDO can help ensure responsible AI.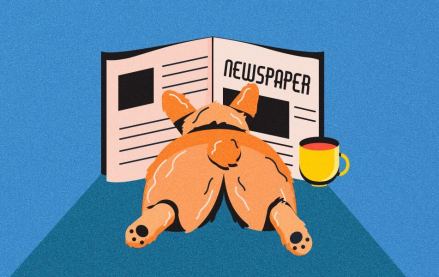 November 30, 2023 • 4 min read
Digiday+ Research found that publishers' programmatic ad revenue didn't quite live up to expectations this year, but they still see it as a growth area.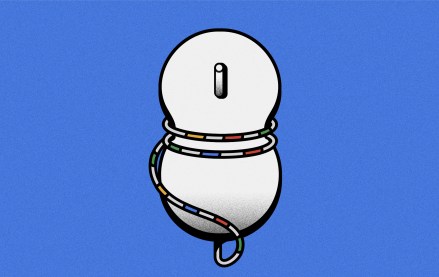 November 30, 2023 • 13 min read
For a couple of publishers, referrals from Google are down upwards of 60%.