Media Briefing: Publishers' guide to Cannes
June 15, 2023 • 11 min read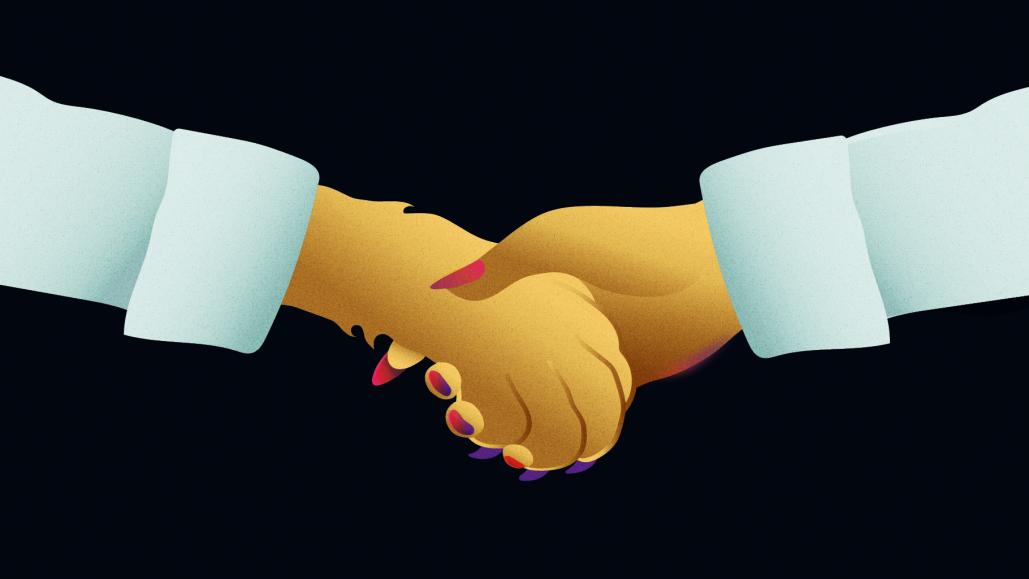 Ivy Liu
Digiday covers that latest from marketing and media at the annual Cannes Lions International Festival of Creativity. More from the series →
This week's Media Briefing looks at how publishers are tackling the Cannes Lions festival this year and why face-to-face meetings with marketers is more critical than ever.
'The yacht days are over'
Where to schmooze in Cannes
The Washington Post's CEO steps down, Insider's union ends its strike and more
'The yacht days are over'
The Cannes Lions International Festival of Creativity – more colloquially known as Cannes by marketing and media folk – is kicking off on Monday in Cannes, France. And despite taking place in the picturesque region of the South of France, publishers are staunchly bracing themselves against the lure of falling into a vacation-like mindset during the week-long event.
This year, Cannes is all about chasing ad dollars. According to the seven execs that Digiday spoke with for this guide, daily schedules are planned up to a month ahead of time to ensure that nearly every waking moment is booked with either a one-on-one meeting, an RSVP-only event or a happy hour to maximize the amount of face time with brand marketers and agency execs.
And the ultimate goal? Leaving with a spreadsheet chock full of leads that will carry their media companies' advertising businesses through the end of the year.
Lean and mean
Unlike 2022, which was illustrated with a certain level of opulence that most media companies couldn't replicate today, several of the publishers told Digiday that they're sending small teams and are foregoing large-scale events in favor of one-on-one meetings.
"The yacht days are over … the climate isn't right!" said Jason Wagenheim, CRO and president of BDG, which hosted an afternoon panel and cocktail reception aboard the super yacht JOY ME at Cannes 2022. This year, Wagenheim is flying solo and focusing on client meetings, he told Digiday in an email.
Future plc also opted to "do it small" this year, according to CEO Jon Steinberg, who is attending with the company's head of agency development. 
"There's two ways of doing Cannes, which is you can either do it small or huge. Doing anything in the middle, you get lost in the shuffle," Steinberg said. 
But not having an activation to worry about frees up the CEO to fill his schedule with "as many meetings as we can with brands and agencies," which usually translates to about five, 30-minute-long coffee meetings. Then, he said he "RSVPs for basically every cocktail party I get invited to." That's not to maximize the number of free drinks available, Steinberg clarified, but he uses the opportunity to scope out each party for clients or prospective agency leaders and spend 20 to 30 minutes chatting with them before moving on to the next party. 
The team that will represent World of Good Brands (WGB) – a new media company within Graham Holdings that was formed last month out of the former Leaf Group portfolio – at Cannes will consist of only three people: CEO Lindsey Abramo, the company's head of client services and its head of experiential innovation.
"I almost always go lean, quite frankly, because I always felt such a tremendous amount of responsibility to monetize my time when I was there," said Abramo, who added that she has booked a breakfast, lunch and dinner meeting with clients for each of the three days she's there. "The main priority is these individual meetings," and each of her teammates will have between five to eight meetings per day.
Axios and Condé Nast are the relative outliers to this "lean and mean" rule. Axios only has four people from the revenue team going to do client meetings, but since it's hosting a larger event, additional staffers and editorial folks will be traveling to put on the activation. Axios declined to share the total headcount. Condé Nast has about 10 people going, including CEO Roger Lynch and about half are from the commercial revenue team.
Publisher showcase
Axios, Condé Nast and WGB still opted for an in-person activation to run adjacent to Cannes this year.
Axios's event will be a panel series at Sport Beach and will be sponsored by Stagwell. While the company is earning event revenue from this sponsorship, Jacquelyn Cameron, svp of client partnerships and subscriptions at Axios, declined to share how much revenue will be earned.
Besides getting its name out there, Axios's other goal for having the activation is leveraging the meeting space within the Sport Beach venue for Cameron and her team to host meetings with clients.
Condé is hosting "an intimate dinner" with Universal Music Group that will include a performance by musician Jon Batiste, according to a spokesperson.
This is the first year that Abramo has hosted an event at Cannes, but she said she chose to do so because she's pitching an entirely new company to advertisers and it made sense to make a bigger splash, particularly around its largest brand: Well + Good.
"I realized that there was a real lack of wellness at Cannes. In the past, I was always trying to find ways to give reprieve to the chaos in my own way [by] taking clients to the spa, getting off the Croisette [Cannes' main road] and going up into the hills and having beautiful dinners that looked down on the madness," said Abramo.
This year, that wellness reprieve will take place with an extension of Well + Good's Wellness Trends franchise, hosted within The Female Quoitent's Equality Lounge at Cannes. Attendees will be able to get a hydration IV or take a vitamin B12 shot or use CBD skin care to recover from the copious amounts of drinking and sun exposure as well as lack of sleep that commonly occurs at Cannes.
While attendees use those treatments, Abramo said she and her team will also get to have more informal meetings with brand marketers and agency execs that stop by the lounge, or will plan meetings in the space with people that they want to show off the Well + Good brand to.
Translating to business
As a new company, a lot of the meetings for WGB will be focused on introducing the name to marketers and agencies, but Abramo said that the goal is to quickly turn introductions into deals.
"We still have a tremendous amount of conversations to be had for [the] second half, primarily Q4, so I do think this year will … be less focused on just the relationship for 2024," said Abramo.
Axios' Cameron said her team is expecting that the conversations they have at Cannes will translate into partnerships this year based on the month-to-month cadence of how advertisers have been planning and executing campaigns.
"My goal is to really understand from those clients what are the challenges that they're trying to solve for and [from that] put together some of the trend lines that I could bring back to the team when I return from Cannes," said Cameron.
Steinberg said that between him and his team, he tries to leave Cannes with 50 to 100 action items to assign to his sales team once he returns to the office. This doesn't mean he has 50 to 100 meetings, but because he prioritizes meetings with agency executives at the festival, he can speak with them about campaign ideas for several of their clients in a single conversation.
"I don't know if that's going to be a deal in a month, two months, six months, next year, but the more leads we can start having [the better]. It really is a lead cultivation exercise," said Steinberg.
Other publishers are choosing to use this opportunity to forge new relationships directly with brands themselves in hopes of establishing long-term connections and secure deals for 2024.
"We don't circumvent the agency, but the way that you spark big deals is by being client-direct, and then you engage the agency," said a revenue exec at a digital media company who spoke anonymously for this story.
Noting a pattern over the last year, the revenue exec said that most advertisers have been prioritizing fewer, larger brand deals with publishers that already have working relationships with. Therefore, most of the meetings that the revenue exec's team will have at Cannes will be centered around tentpole events and some fourth-quarter holiday packages, with the primary goal being to spur follow-up conversations with brands for 2024 deals.
What we've heard
"I think a lot of Cannes will be focusing on the second half and heading into 2023. I think a lot of platforms and a lot of advertisers will be very glad to be done with the first half and see about what the operating environment looks like."

— Lee Brown, Spotify's vp and global head of advertising business and platform, on the latest Digiday Podcast episode.
Where to schmooze in Cannes
Knowing where to host the perfect one-on-one meeting at Cannes is almost as important as the meeting itself. Digiday surveyed several Cannes vets about their favorite locations for meetings, from 30-minute chats over coffee or rosé to swanky lunches off the beaten Croisette path.
Casual cafes and brasseries:
Volupté Anytime – "Lovely for coffee/drinks."
Caffe Roma – "Can't go wrong hanging out there."
Hotel Barriere Majestic – "Right on the Croisette."
La Table du Chef – "More informal."
Bobo Bistro – "[You can just] turn up."
Local but a little bit fancier:
La Californie – "Go-to place to arrange meetings."
Vesuvio – "By far the BEST pizza in Cannes."
Places to impress, but are a bit of a drive:
La Colombe d'Or Hotel and Restaurant – Further away from the Croisette but "they have some of the highest concentration of original artwork within the restaurant, like Picasso and Matisse. It's the most spectacular cultural fusion of food and art."
Plage Keller in Cap D'Antibes
Hotel Belles Rives in Juan les Pins
Hotel du Cap-Eden-Roc – "It has the most glorious pool deck overlooking the Mediterranean. I get a reservation there every Monday, Tuesday and Wednesday [for lunch]. It's 20 minutes away and a great reprieve from Cannes."
La Tonnelle – "Only accessible by boat and open for lunch."
L'amandier De Mougins
La Maison de Bacon in Cap d'Antibes – "Nice dinner; about 20 mins away."
Numbers to know
17,436: The number of media jobs that have been cut since the start of 2023, a new year-to-date record.
4%: The percentage of The Athletic's newsroom, equaling 20 roles, that was cut as part of a reorganization effort.
2.5 million: The number of digital subscribers to The Washington Post. That number has been flat for approximately a year and down from 3 million in 2020.
5.9%: The amount that GroupM predicts ad spending will grow in 2023, reaching $874.5 billion. This rate remains in line with what the agency predicted at the end of last year.
What we've covered
Publishers' Q2 revenue was flat and they're wary of remainder of the year:
The first half of this year has resembled a "dogfight" to seven publishing execs who spoke with Digiday in the competition for ad dollars.
Looking specifically at the Q2, it seems that flat is about as good as it's going to get when it comes to their year-over-year revenue trends.
Read more about publishers' first half revenue results here.
Smaller publishers depend the most on digital channels:
New Digiday+ Research found that nearly two-thirds of publisher pros who work for small to medium-sized publishers said their companies generate most of their revenue entirely or mostly from digital channels.
Meanwhile only half of the publisher pros who work for large publishers said the same.
Learn more about which channels publishers earn revenue from here.
How Popsugar's Play/Ground exhibits the publisher event model in 2023:
Popsugar's parent company Vox Media is hoping to ramp up its experiential businesses to span more than 100 in-person events this year.
One of those events is Popsugar's Play/Ground, which was pared down this year from a two-day, 15,000-person festival to a one-day, 600-attendee affair.
Watch the event recap video here.
Why some publishers are giving their AI chatbots a personality:
How do you give a robot a personality? Publishers like BuzzFeed and Ingenio are experimenting with ways to do just that.
They are hoping that by giving their chatbots a unique voice and tone, it will differentiate their AI products from the more generic experience of using chatbots like ChatGPT and Bing.
Read more about how publishers are personalizing chatbots here.
Publishers say the competition is steeper than expected for event sponsorship dollars this year:
Publishers started 2023 with the hope that event sponsorships would be a bright spot in their advertising businesses.
But as Q2 comes to a close, some media executives said that their events were a much harder sell than initially planned.
Read more about how publishers are selling event sponsorships here.
What we're reading
The Washington Post's CEO steps down:
The Post's longtime chief executive and publisher, Fred Ryan, announced this week he is leaving the company after nine years at the helm, The Wall Street Journal reported.
Insider's union ends its strike after 13 days:
After 13 days, the union representing Insider's newsroom ended its strike after coming to a tentative agreement with management over a new contract, The Washington Post reported. This comes a day after Insider's EIC Nich Carlson was seen tearing down pro-union posters in Brooklyn.
The E.U. charged Google for violating antitrust laws:
On Wednesday, the European Union filed new charges against Google, claiming that the company's online advertising practices violated its antitrust laws, The New York Times reported.
Penske Media is going after pharma ad dollars with a new women's health brand:
Called Flow, Penske Media's new women's health vertical will cover everything from reproductive health to equity in healthcare, and will be aimed at pharmaceutical advertisers to grow that category of ad dollars, according to Axios.
https://digiday.com/?p=507411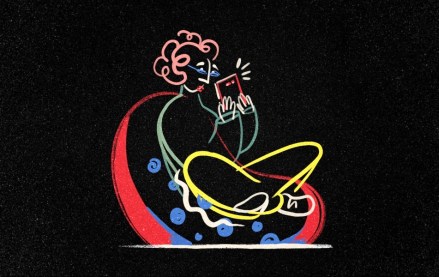 September 28, 2023 • 3 min read
The Financial Times has launched another lower-priced, subscription-based mobile app product a year after the debut of FT Edit to reach international readers.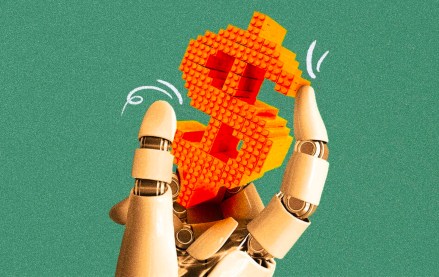 Publishers are starting to apply AI to their sales operations.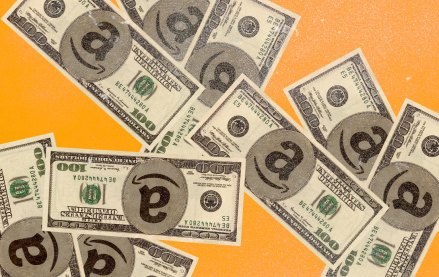 September 27, 2023 • 6 min read
The agency accused the e-commerce giant of conducting a range of anticompetitive behaviors that hurt both shoppers and sellers.