Media Briefing: Publishers eye opportunity to close the loop with retailers
January 27, 2022 • 12 min read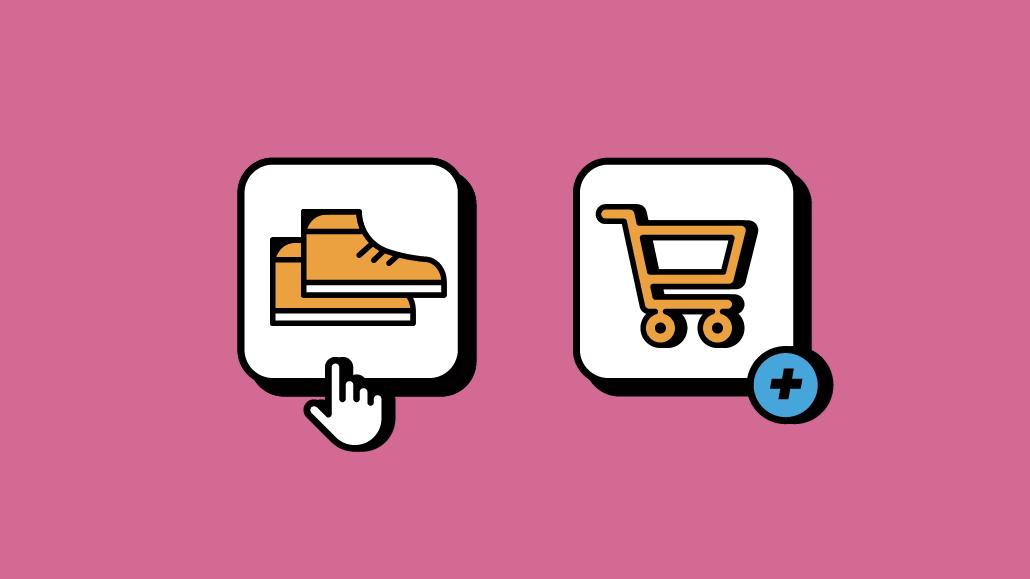 Ivy Liu
This Media Briefing covers the latest in media trends for Digiday+ members and is distributed over email every Thursday at 10 a.m. ET. More from the series →
This week's Media Briefing looks at how publishers are discussing content syndication opportunities with retailers that could help to address advertisers' retail media pain points.
Real-tail media
3 questions with The Root's editor-in-chief Vanessa De Luca
The New York Times' impending editor change, Texas Tribune's legacy, media leaders' industry predictions and more
Real-tail media
The key hits:
Retailers are looking to publishers for content to boost their retail media businesses.
Advertisers want to see more custom-curated and custom-produced content on retailers' sites to advertise against.
Closer collaborations between retailers and publishers could help to close the path-to-purchase loop for advertisers.
Retail media is a tricky term. Typically it refers to retailers selling ads on their sites and other properties that can be targeted based on their customer data. Okay, but that's not really referring to media in the guise of editorial content. Soon it may be, though.
In the wake of Best Buy debuting its retail media network earlier this month to join the likes of Walmart, Target and others, publishers are seeking out more opportunities to tap into the retail media trend, such as by striking content syndication deals with the retailers. This commingling of content and commerce could help each side to shore up some of the issues that ad buyers are bumping up against in today's retail media market that blurs between retailers' retail media networks and publishers' affiliate commerce businesses.
"Every retailer is trying to act as a publisher, and every publisher now continues to kind of act as a retailer. You end up in this weird space of which way do you go?" said Andrew Ruegger, global president of commerce at GroupM. "Is the publishers' scale and their data better than the retailers' endemic inventory? Or do you use retailers' data to then go through whatever [programmatic ad buying tools] they're using to then buy publishers' inventory?"
Putting the media in retail media
Publishers and retailers already have relationships. Media companies like BuzzFeed and Meredith have deals with Walmart to license the publishers' brands for products sold by the retailer. And seemingly every media outlet has, or is in the process of having, an affiliate commerce business in which they embed links to products on retailers' sites in articles posted on the publishers' properties. But an area of opportunity getting increased attention is for publishers to publish those articles and other content on the retailers' properties.
"Everyone who's doing the retail media piece, what they're learning is they need content. And we're having a lot of those conversations of what does it look like for us to syndicate content to [the retailer] or make content specific for [the retailer]," said one media executive.
Those content syndication conversations are still in their early stages, and details such as whether the publisher and retailer would split any resulting revenue or whether the retailer would pay a fee to syndicate the content have yet to be hammered out, said the media executive. But they aren't the only ones having these conversations.
In an episode of the Digiday Podcast that will be released on Feb. 1, Vice Media Group chief digital officer Cory Haik talks about conversations the media company is having with luxury retailers. A consideration for the publisher in these discussions — in addition to ironing out the financial arrangements — is determining how VMG's content would be displayed on a retailer's property, including whether that content would feature its publications' branding.
"You have to be careful about that. But retailers are coming to us because they're trying to figure out how to do content," Haik said.
The attraction to advertisers
Retailers seem to be trying to figure out how to do content in order to appease advertisers. Retailers own the shopper data and point of sale, and that makes them attractive to advertisers. But they generally lack the content, like product recommendations and reviews, that can help to influence a purchase or even encourage potential consumers to make a purchase at all.
Amazon's Onsite Publishing program is a major exception, but it is also increasingly becoming a cautionary tale. What advertisers don't want is retailer content syndication efforts that mimic content recommendation widgets.
"The number one problem with [retailers getting into content] is, in order to do it well, it requires a fair amount of resources," said Elizabeth Marsten, senior director of strategic marketplace services at Tinuiti. "What we don't want to see is how sometimes now you've got some publisher sites and you scroll down and they've got a Taboola free-for-all kind of thing going on down there. The problem is retailer websites are so busy right now with so many other things."
Instead, what ad buyers are after is more custom-curated and even custom-produced content to be published on the retailers' sites. This would reflect a stance among ad buyers in which they are not only looking to retail media for direct-response opportunities but also for chances to raise brand awareness and lift product consideration in order to condense the path to purchase.
"We know that people quickly go from an emotional to a transactional mindset," said Jason Colon, U.S. head of commerce and growth marketing at OMD.
Putting the retail in media
If the rationale for retailers to work more closely with publishers is to shore up their content deficiencies, then the argument for publishers is to see to their shopping shortcomings.
"Most publishers that are in pursuit of a more meaningful affiliate business are finding it harder than they expected to be able to drive shopping behavior," said a second media executive. "It's one thing to write an article to show up in search and have somebody happen to click on it and buy something. It's harder to build a daily habit that people come to with shopping in mind."
Another challenge for publishers is determining when they did, in fact, drive a sale. "We know from our affiliate relationships if a user clicks on a link, but we don't ultimately know if they bought anything unless the retailer shares that information," said a third media executive.
All of that is to say, publishers' commerce businesses are continuing to grow, but that growth is maturing into a challenging phase." The growing pains stage is a true assessment of where it's at," said the first media executive. "We learned a lot during the pandemic, and now how do we use the influence we have, the authority we have to continue to be that place where you're learning about where to buy something?"
Fortunately for publishers, it seems, retailers' retail media businesses are running up against their own growing pains. Their efforts to attract more ad dollars may necessitate them being able to satisfy not only direct-response demands — to which their shopper data is specifically suited — but also brand awareness and product consideration objectives, which has been media companies' area of expertise.
"I'd like to see more collaboration between retailers and publishers to enable closed-loop sales measurement," Colon said. — Tim Peterson
What we've heard
"We've done one month [for free trials], but there's been some debate about whether to do two-week free trials. I'm emotionally against it. It seems so cheap and short."

— Publishing executive
3 questions with The Root's editor-in-chief Vanessa De Luca
Last April, Vanessa De Luca took the editorial helm of The Root, becoming the G/O Media-owned publication's new editor-in-chief after Danielle Belton left to lead HuffPost. Coming from Medium, and before that Essence Magazine, De Luca brought with her a vision to tell stories about the Black community that were under-reported as well as free and accessible to all readers.
After almost a year of identifying the topics and themes most important to The Root's audience, De Luca's team set out to create new content packages and franchises that tell the stories and celebrate the subjects that have had the most impact on the community of 13 million monthly readers that The Root has cultivated.
The interview has been edited for length and clarity. — Kayleigh Barber
What are you doing this year to specifically channel audience engagement and community building through your content?
In 2022, we're really focusing on creators. Black people have been the arbiters of innovative creativity. We set trends; we drive influence in so many different sectors. We decided this year we would focus on that [and] we would speak to that cultural truth. We [want to] specifically highlight voices, places and things that showcase that truth, even in this time of a lot of turmoil, there's still a lot of hopefulness.
One of our initiatives this year will be focused on Black-owned business success. We over-index on the number of people who start new businesses and so we want to highlight that to inspire other people who may be thinking about doing the same thing. We're also looking at simpler things like how people are creative in the arts and entertainment fields [and] in lifestyle, beauty and fashion, but not so much from an influencer or celebrity viewpoint, but more from the ground up. What is that organic streetstyle kind of influence that goes viral and spreads worldwide?
Are you looking to translate this focus on creators to other franchises at The Root?
Yes. With the Glow-Up Style Awards, we want to make sure that we highlight fantastic, phenomenal people of style in every state. Because we know that there's no better cultural icon or fashion icon than our audience, [who] tend to think of themselves as their own fashion icons. They're not looking to the celebrities or the influencers to tell them what to do. We have our own unique sense of style. It's organic; it's homegrown. Last year was the first time that we had done it, and it was called the Glow-Up 50, [which] was focused primarily on celebrities and influencers. This year, we just decided why don't we flip the lens and turn it on our audience and allow them to have a say in who they think the style icons are in their own communities.
With the challenges to critical race theory being taught in schools, do you feel like Black History Month will be more prudent than ever from an editorial standpoint?
Yes, absolutely. History is being whitewashed in schools with all the challenges about critical race theory, and as we see more of an effort [being] put behind the retelling of history, we want to be able to draw a line in the sand. This is actually what our history is, this is actually what has happened, what exists, and there's no getting around that. This history deserves to be discussed and presented in full. It's not just Black history; it's American history.
[For] Black History Month, we have this amazing timeline that we're creating, that will live on the homepage that's scrollable and interactive. You'll be able to go into the 1950s and see Brown v. Board of Education or you'll be able to go into the 80s and see Oprah Winfrey's show debuted. It's a range of different types of moments of Black history, not just the typical ones that you see every year. There's a lot of different, interesting and more modern moments that we'll be spotlighting, [including] Colin Kaepernick taking a knee. You will be able to kind of click in and see a map of different events and see exactly where geographically all those things were happening. We really want to make Black history, not something that's very stoic, but we want people to feel engaged and feel excited about learning more about Black history.
Numbers to know
20 million: The number of followers BBC has garnered on Instagram, making it the first news account to cross that threshold in the world.
100,000: The number of paid subscribers Bloomberg added in 2021, bringing its total to 360,000.
4.4 million: The number of viewers that BuzzFeed's live shopping streams saw in 2021.
What we've covered
How Complex's research arm turned into a 7-figure revenue stream:
Complex Collective doubled its number of clients from six to 12 brands in 2021.
Those clients paid between five- and six-figures for custom research.
Read more about Complex Collective here.
Google readies new interest-based advertising in next phase of Privacy Sandbox experiments:
Google plans to roll out a new third-party cookie alternative called Topics that be based on broader contextual categories than its previous candidate FLoC.
FLoC had come under fire for its potential to be connected with other data in order to identify people.
Read more about Google's latest third-party cookie alternative here.
Industry experts sound off on 2022, the year of the 'Shecovery':
Spurred by the Covid-19 pandemic lockdown that left women shouldering the brunt of housework and childcare, they have been exiting the workforce in droves.
To get women back to the workforce, companies are prioritizing flexible work policies to better support overall employee health and wellness.
Read more about the efforts to remedy the "Shecession" here.
How The Newsette's founder earned $40M for the media company in 2021:
Daniella Pierson's daily lifestyle- and business-focused newsletter, The Newsette, has grown to have a subscriber base of 500,000, and ended 2021 with a profit worth eight figures.
Now Pierson is working with co-founders Mandy Teefey and Selena Gomez to create Wondermind, a start-up centered on democratizing access to mental health care that operates a production studio, media arm and product business.
Listen to an interview with Daniella Pierson here.
Publishers use subscriber-only events to sweeten subscription pitches:
As some publishers refrain from returning to in-person events for now, they are employing their virtual events to aid another direct revenue source: subscriptions.
Events that provide subscribers with access to big-name guests, journalists and an opportunity to connect with one another can provide more value to paying readers, executives at both The Information and The Washington Post said.
Read more about subscriber-only events here.
What we're reading
After two years of research, The Atlantic says it better understands what its readers want:
The Atlantic wanted to figure out what drives people to read the publication's journalism and decided the best way to do that was to conduct survey- and interview-based research with current, prospective and former subscribers. Published in Nieman Lab, what the publication found was that its readers want to be challenged in their assumptions, discover new ideas, go deeper into the reporting and feel connected to the reporters whose work they read the most.
A new New York Times top editor may be just around the corner:
Sooner or later the Times staff will find itself back in office, but their return may be met with the announcement that executive editor Dean Baquet won't stick around for long. Vanity Fair's Joe Pompeo wrote that staffers are anticipating this changing of the guard and are pointing to managing editor Joe Kahn or deputy managing editor Cliff Levy as two leading candidates to succeed Baquet.
Local journalism is on the rise and the Texas Tribune helped pave the way:
Since 2009, the Austin-based, digital-first nonprofit newsroom has grown from 17 employees to around 80, with more than 50 journalists on staff, all while raising $100 million through philanthropy, membership and events, reported The Washington Post. Now, dozens of digital newsrooms like this have sprung up around the country, as newspapers buckle under economic pressures.
California Consumer Privacy Act's call for universal opt-out has the industry on edge:
A new 900-page set of comments has been submitted to the California Privacy Protection Agency (CPPA) after the agency made a call for feedback in September, looking for outstanding issues not currently addressed by the existing implementation regulations for the California Consumer Privacy Act (CCPA). AdExchanger reported that most of the call-outs from those comments included automated decision-making, opt-out preference signals and setting a definition for "dark patterns," which are user interfaces that are meant to trick users into sharing more data than they ordinarily would.
To mark Politico's 15th anniversary, 16 media leaders predict where the industry will be in another 15 years:
The Politico magazine editorial staff surveyed the industry to learn what is likely to cause the most transformation in the industry over the next 15 years. Their predictions include a crackdown on technology platforms and the rebirth of local newsrooms.
https://digiday.com/?p=438037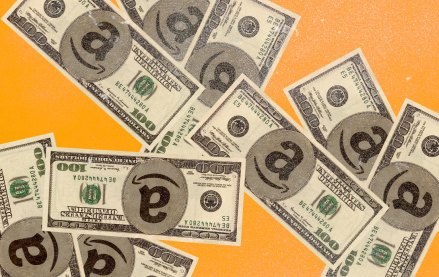 September 27, 2023 • 6 min read
The agency accused the e-commerce giant of conducting a range of anticompetitive behaviors that hurt both shoppers and sellers.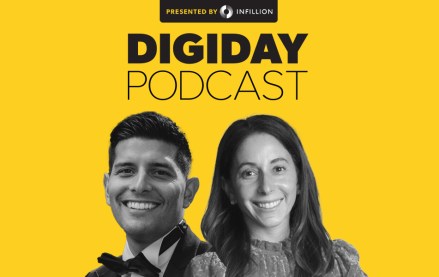 September 26, 2023 • 3 min read
In a live recording during the Digiday Publishing Summit, the news executives called for more nuanced conversations with advertisers around their brand safety concerns.
September 26, 2023 • 4 min read
After investing in one generative AI startup and suing another, the company will let customers create images on its website and an API.