Media Briefing: How publishers are preparing for the return of in-person events
July 15, 2021 • 14 min read
•
•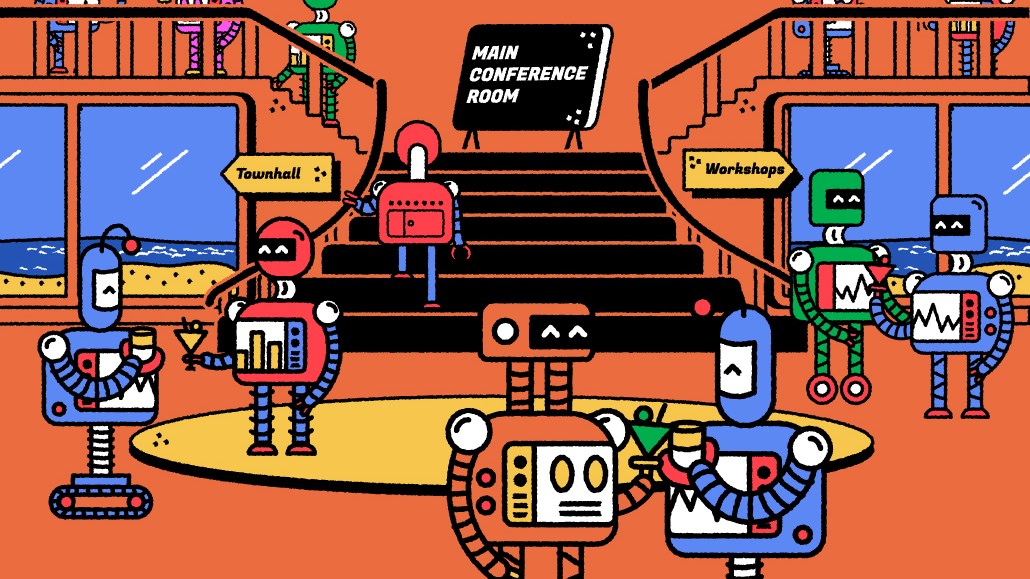 Ivy Liu
This Media Briefing covers the latest in media trends for Digiday+ members and is distributed over email every Thursday at 10 a.m. ET. More from the series →
In this week's Media Briefing, senior reporter Kayleigh Barber talks with publishers about the status of their plans to return to in-person events and how the virtual versions will remain in the mix.
Welcome back
Rising COVID cases cloud office return plans
3 questions with Dotdash's Molly Fergus
The Atlantic's subscriber slump, publishers' transgender coverage and more
Welcome back
For the fully vaccinated, in-person events are knocking at the door, ready to be let back into media companies' calendars and brands' media budgets. But the in-person return does not mean publishers are walking away from the virtual variety.
The key hits:
Brands are more than ready to put their once-again-full event budgets to good use and are asking (almost exclusively, some publishers report) for opportunities to be face-to-face with audiences.
But for publishers who spent the past 15 months reshaping their events businesses to accommodate virtual-only audiences, there are certain engagement tools that they are not ready to part with and new insights that they are eager to put into play at in-person events once they come back around.
The New York Times, BDG, Complex Networks and Atlas Obscura are four publishers that are all strategizing for the return of in-person events while supplementing that with newly tried and true virtual components to create a hybrid event model.
"Just because the world starts to open up doesn't mean that the virtual [event] goes away. If anything, it's now front and center [in creating holistic experiences for engagement]. There is pent-up demand on doing really unique, creative activations or partnerships. That's where we're seeing a lot of the conversation [going with brands]," said Edgar Hernandez, CRO of Complex Networks.
Why publishers like virtual events
Scale is one of the greatest strengths of virtual events:
The New York Times held more than 150 virtual events in 2020, which brought in around 1.5 million viewers from over 120 countries, according to Kate Carrington, acting managing director and head of production and program management for NYT Events. While Carrington would not disclose revenue figures from the past year's events, she said that all of the sponsors who signed on at the beginning of 2020 for event advertising stayed on for the full amount through some other capacity and the Times' did not lose any committed events revenue.
BDG hosted more than 20 virtual events between 2020 and 2021, bringing in more than 50,000 attendees all together. In 2020 specifically, virtual events generated between $7-8 million in revenue, according to CRO Jason Wagenheim.
Complex Networks brought in more than 700,000 attendees to its first iteration of ComplexLand in 2020 with a total of 3.2 million engaged minutes and had an average of 125,000 people per day for the five-day-long event.
Atlas Obscura had 40,000 people attend a one-off virtual experience during the pandemic, some of which were ticketed, and more than 4,000 people finished a multi-session virtual course.
For the Times, a subscriber-minded strategy
The New York Times has two in-person events already booked for this remainder of 2021: its DealBook conference, which will be ticketed, and a cooking series filmed in front of a live audience. Both events will have a virtual component, likely in the form of live or pre-recorded video coverage, according to Carrington.
Of the 1.5 million attendees to virtual events that the New York Times saw last year, Carrington said about 50% were subscribers while the other half was not. The Times offers subscriber-only events as a benefit to its paid readers, so in considering the role of virtual in its future hybrid events strategy, she said it is possible that any live streams of an in-person event, such as its Cooking series, could very well be restricted to subscribers. While this would limit scale to a degree, the Times has been working to offer more subscriber benefits to paid readers in order to incentivize subscription renewals and reduce churn.
Other versions of the hybrid event model could also be charging tickets for the virtual coverage of a live event or leaving it entirely open, Carrington said, adding that the playbook will likely look different for each event going forward. The key piece will be ensuring that there is enough bang for the buck for both audiences.
Atlas Obscura's primarily in-person approach
Atlas Obscura started working with brands earlier in the pandemic on what the hybrid event model could look like, including doing a partnership with Nissan Rogue that gave participants one of five short road trip itineraries in the fall and winter of 2020 that ended with a socially distanced live performance. Those performances were then live-streamed for free to virtual audiences.
"Ultimately what the brand wants, and what we want, is the most impact possible from our program. And I think we've all realized, and gotten better at, doing things in real life that then can be distributed more widely, and that's just good for everyone," said Warren Webster, CEO of Atlas Obscura.
As it stands right now, Atlas Obscura is sticking mainly to in-person events in the U.S. — with the exception of its guided vacations, one of which is currently taking place in Portugal — given the fact that a lot of the world is not at the same level of Covid-19 recovery than certain parts of the U.S. and restrictions remain in place.
At BDG, commerce is a connecting thread
BDG is still considering the potential virtual elements that it could include in its traditionally in-person event franchises, including Romper's Camp Romper that took place in Industry City, Brooklyn last month. The day-long event was the company's grand return to in-person events and brought in about 1,000 attendees. It was sponsored by Paramount+'s "Rugrats" but did not have any virtual elements outside of resharing moments of the event on social media and on its website after the fact.
For highly tactile and engaging experiences like Camp Romper — which has face painting booths, food, performances and other activities — Wagenheim said that he sees the ability to turn some of those interactions into virtual tutorials and at-home how-to's in order to pull in a wider audience outside of New York.
One of the biggest links between virtual and in-person events that Wagenheim said will help create the hybrid event model is commerce.
"Having a thread that connects the two platforms together is really necessary for it to be successful. When you have something that's a unifier, like the need to sell products, in those two formats, that's one great way to look at" a hybrid event model," said Wagenheim.
BDG, like many publishers, has spent the past year building its commerce platform and putting a greater emphasis on this revenue line. In the fall, it is extending its larger partnership with Showfields, a New York-based department store for direct-to-consumer brands, by creating an in-store shopping experience tied to the back-to-school and fall fashion that will also be digitized as a virtual event that people outside of Manhattan can access from home and shop the same collection.
Complex wants to alleviate the in-person pain points
So far the plans for creating a hybrid between the media company's in-person shopping festival ComplexCon and its virtual iteration of that festival ComplexLand will also be tied to commerce, according to Neil Wright, Complex Networks' head of collaborations and experiential.
ComplexCon, which is set to come back in-person in November, will give its guests access to a new app specifically for the event that will use technology from ComplexLand to solve a number of pain points at the in-person event that have been reported from post-event attendee surveys. One of those being the long lines to purchase products.
The events team at Complex is "looking at 2020 as somewhat of a palate cleanser for us to kind of regroup internally, reposition the brand a bit and take a lot of the learnings from 2020, mostly in the technology space, to adapt them into the [2021 event strategy]," said Wright.
To fix this, Wright said the app will use augmented reality to do the product drops wherever the guests are in the conference space. So while looking at their phones and accessing the camera, they can see the products fall from the ceiling to where they are on their phone screens and get the ability to purchase the item without having to run over to a specific booth or shop.
"ComplexLand was completely democratized from a product release standpoint and it was something that we've been trying to figure out a way to implement in a more analog way," said Wright.
Hernandez said that his team still sees virtual and in-person events as separate entities right now, especially with ComplexCon and ComplexLand, but anticipates that the two will "build and mesh" with each other as the technology improves.
"We're very much still in the infancy stage of what virtual events will continue to look like and they'll continue to be a big part of brands' holistic planning," Hernandez said. — Kayleigh Barber
What we've heard
"We've paused our tests [of advertising on TikTok to drive website traffic]. They weren't driving enough scale for the amount of work because it requires different creative and content. It's much more video-heavy."

— Publishing executive
Rising COVID-19 cases cloud office return plans
Many media companies began to reopen their offices this month. However, with COVID-19 cases rising again, some media executives, especially those based outside the U.S., are starting to wonder whether their official move-in dates will be delayed.
"Cases are increasing here with young people going out and not getting the vaccine, so I don't know what will happen," said a media executive based in Spain whose company is slated to return to the office in September. A media executive based in the U.K. echoed the sentiment and said their company has continued to restrict travel.
Coronavirus cases have been rising around the world as the Delta variant has spread at a heightened pace. The U.K. has experienced an 89% increase in new cases over the past two weeks, and Spain has experienced a 333% jump in that period, according to The New York Times' tracker.
The issue isn't only abroad, though. The U.S. has seen a 109% rise in new cases over the past two weeks, per the Times' tracker. In Los Angeles, the five-day average of new cases has climbed by more than 500% in the past month, with L.A. County reporting five consecutive days of more than 1,000 new cases on July 13.
A media executive based in Los Angeles said that while they and some other employees have begun to work in the office again, they were unsure whether their company would extend its September office return timeline or adopt the mandate that people be vaccinated in order to return to the office.
"I hope we'll all be back in the office soon and that we are close to the light of the end of the tunnel, but after the past year, it's that feeling of you just never know anymore," this executive said. — Tim Peterson
Numbers to know
$593 million: How much money Google was fined by France's competitive regulatory body for not sufficiently striking deals with publishers.
26%: Percentage decline in U.S. newsroom employment numbers between 2008 and 2020.
$1 billion: How much money Facebook will pay to creators over the next year and a half.
18: Number of months between when News Corp. debuted news aggregator Knewz and when the publisher shut it down.
8%: Percentage increase in the U.S. Postal Service's mailing rates for periodicals, which will take effect on Aug. 29.
3 questions with Dotdash's Molly Fergus
As vaccines became available earlier this year and the Centers for Disease Control and Prevention updated its travel guidelines, Dotdash's travel publication TripSavvy assessed its editorial calendar. People may be returning to traveling, but they are not (yet) necessarily returning to the same types of traveling they did pre-pandemic. So TripSavvy could not rewind its editorial calendar to the 2019 edition nor the 2020 edition.
"Our editorial calendar really did follow the audience behavior. We saw last year that folks were doing more outdoor travel, and we started to write about that, and that's sticking around," said Molly Fergus, vp and gm of Dotdash's lifestyle group.
The interview has been edited for length and clarity. — Tim Peterson
What's the biggest difference in the editorial calendar this year versus what it would have been in 2019?
In 2019, we had a pretty robust calendar of international travel guides. We help people plan trips to anywhere in the world, really. And then a year later, we're looking at much a much more domestic focus, and we're also looking at travelers who haven't really rediscovered the outdoors. So because so much of what people could do in 2020 was just to be outside, we're seeing that people are suddenly interested in golf or fishing or picking up these activities they hadn't tried before or maybe forgot about from their childhood. And they're keeping them; it's not that they're just throwing them away.
A lot of TripSavvy content is pretty evergreen, but a lot has changed in the past year and a half. Some of those changes are temporary and some are probably permanent or at least longer lasting. Has that necessitated any changes?
Sure. One of the earliest projects we did at the beginning of the pandemic is we had guides to different countries and different states on how open they were, and we've kept those throughout the entire pandemic. We update them, and we have writers who are pretty much dedicated to those beats specifically. So they have become reopening guides, thankfully, in many places, and we see them perform. It's sort of a nice hybrid of news and evergreen content.
Last year TripSavvy pledged that by Sept. 30 at least 20% of its new written and visual content would be by BIPOC, excluding existing members of its editorial team, and that 25% of its Instagram Stories would feature Black-owned businesses. The publication exceeded both goals. What are you doing to maintain and build on that progress?
It's a team effort. We work closely with our people team here at Dotdash to help us recruit these writers. On Instagram our editor there focuses on making sure that the folks we feature are diverse and help us meet those goals. And then it's really just become part of our DNA. Once we set out to meet those goals, we didn't abandon them. There was no finish line here. This is just a way that we can better serve the reader.
Another way that we've leaned into is our new corpus of national park and state park guides. Accessibility has become a really big component of those guides. We make sure that we have writers looking into how accessible parks are and addressing what features are at different parks. We wanted to make sure we are serving that audience as well.
What we've covered
How 100-year-old Architectural Digest is becoming a brand for a younger and more diverse audience:
In the latest episode of the Digiday Podcast, AD's Amy Astley and David Kaufman discuss how the pandemic led to new opportunities for experimentation.
They also talk about how the publication is using YouTube and Instagram to attract new audiences.
Listen to the interview with Architectural Digest here.
All Def owner Culture Genesis snags $5 million in revenue after gaining YouTube ad sales rights:
After acquiring All Def, Culture Genesis has secured the ability to directly and programmatically sell ads on its own and others' YouTube channels.
Culture Genesis expects to top $15 million in revenue over the next year.
Read more about Culture Genesis here.
Blistering job market in ad tech squeezes publishers:
Through the first half of 2021, there are more ad tech jobs than candidates who can fill them.
Even junior roles now command six-figure salaries.
Read more about the ad tech job market here.
Why the FTC is forcing tech firms to kill their algorithms along with ill-gotten data:
In order to make a clean sweep of the data companies collect illicitly, the regulatory body is demanding companies wipe out the algorithms that ingested that data.
The FTC's case against Cambridge Analytica laid the groundwork for the algorithmic destruction.
Read more about the FTC here.
Why Gallery Media is writing songs for brands on TikTok and Instagram:
The Gary Vaynerchuk-owned media company created a division that would act as an in-house music production company.
The division is effectively producing jingles for brands that people can use in their own social videos.
Read more about Gallery Media here.
What we're reading
The Atlantic hits a rough patch:
The Atlantic is suffering a 2020 hangover, according to NBC News. After the pandemic and U.S. presidential election helped to increase the publication's subscriber base, its subscriber growth has slowed and even begun to decline. CEO Nicholas Thompson still projects the unprofitable publication will get out of the red by 2023, but that may be more a matter of getting existing subscribers to pay more than bringing new customers into the fold.
Transgender coverage has lacked respect:
When news outlets have covered stories involving transgender people, they have sometimes failed to respect the people they are covering, according to The Los Angeles Times. Staff writer Justin Ray relays examples of how the newspaper failed to use the names that people identified as, focused myopically on their gender identity and included offensive quotes.
Facebook wrestles between managing its image and offering transparency:
Facebook's CrowdTangle analytics tool is used to track the popularity of content on the platform. But its data indicated the prominence of conservative content on Facebook, which is a narrative that Facebook executives have been trying to squash, according to The New York Times. Facebook executives have argued that CrowdTangle's engagement-based insights are not as representative of content's popularity as reach. That seems like a fine argument to make but would be better if backed up by making reach data available via CrowdTangle.
Media unions continue to mount:
As the number of unions being organized inside of media companies has increased, so have their success rates, according to Poynter. Last year all 37 media unions that publicly sought to form succeeded in doing so.
https://digiday.com/?p=420517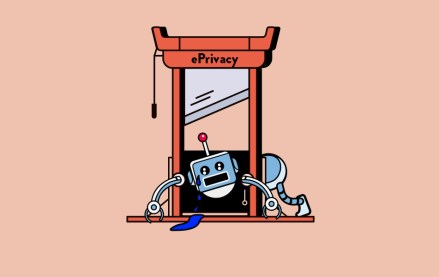 September 29, 2023 • 5 min read
•
•
Publishers are unsure if blocking AI web crawlers is enough to protect their content from being scraped and used to feed AI tools and systems.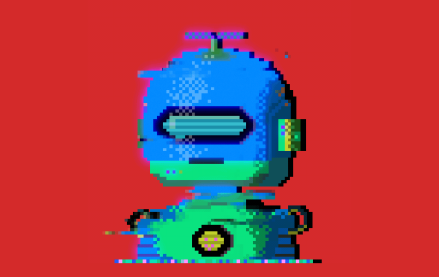 September 29, 2023 • 6 min read
•
•
New features include a new chatbot called MetaAI, Bing search integration, new AI image tools, and dozens of celebrity characters.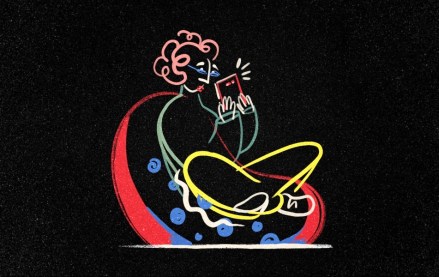 September 28, 2023 • 3 min read
•
•
The Financial Times has launched another lower-priced, subscription-based mobile app product a year after the debut of FT Edit to reach international readers.