Madison Alley: The M&A outlook this year is better than you'd think
April 26, 2023 • 4 min read
•
•
Ivy Liu
Lingering economic worries that haven't quite disappeared — due to rising interest rates and continued inflation — aren't having a huge effect on the appetite for mergers and acquisitions in the digital marketing space, according to new research being released tomorrow by Madison Alley.
The research also found less negativity in the forecasted ad spending in the balance of 2023 than one would expect in challenging economic times.
Digiday was given an early look at the research being issued by Madison Alley, an M&A advisory firm, which spoke to a blend of 18 private equity investors, 25 independent agency CEOs and operators, and 23 holding company- or PE-backed agencies to generate its findings. Of the agency folk surveyed, 57% were full-service agency execs, 19% apiece were in digital transformation or performance marking, and 5% were in creative or brand design.
In top-line findings of M&A activity, half of the survey respondents expect to be more acquisitive in 2023 than they were last year, while 65% said they expect deal flow will be at least as strong if not more so this year over last.
Part of the reason for that possible uptick in acquisitions is that buyers expect valuations to decrease this year — likely the result of the economic headwinds that continue to blow. Just over one-third of buyer respondents (36%) expect marketing services valuations to decrease, while 35% of sellers believe valuations will stay the same.
"The market is tougher" at the moment, said Andreas Roell, managing director at Madison Alley, who oversaw the research. "As a result of that, one could probably find better deals now than they were able to do before, because we came off pretty high peaks [in 2022]. There's a little bit of a value driven approach, at least on the intent side. But this is the interesting part: the valuations have not come down dramatically. So, it continues to remain in my mind a seller's market, if you have a quality asset."
Michael Seidler, Madison Alley's founder and CEO, added that a significant amount of the M&A activity is concentrated in that middle area of the agency world — independents that are looking to grow by buying smaller shops around them. But holding companies are also looking to acquire smaller specialists (for example, WPP has been buying small groups from sonic branding specialist Amp to social influencer marketing agency Obviously) to boost newer tech options.
"There's been a number of parties that have reached out to us and that we're also engaged on a number of these strategic buy-side fronts, where they really do need, digital creative capabilities, or performance marketing capabilities, or other aspects," said Seidler. "We believe these are good conditions for them to be acquiring. It's a little bit less competitive. It's not to say that there aren't as many buyers, but the buyers are a bit more judicious or selective on what they're acquiring."
Sanja Partalo, co-founder and managing partner of S4S Ventures, a VC firm that invests in the space, said she is also "on the optimistic team" of expecting a pickup in M&A activity this year. Partalo noted that investors now can feel the economic floor beneath them and have the confidence to make smart acquisitions. She expects to see acquisitions of specialists in influencer marketing, and creator marketing, as well as in performance media and affiliate marketing spaces.
"Some of the holding companies don't have existing influencer operations or creator-driven expertise, so they're now going out and buying it," said Partalo, who added that affiliate marketing knowledge is also scant among major agencies, but is vital to successfully implementing influencer and social campaigns.
The survey also addressed the health of the ad marketplace heading into second half 2023. The good news is that 50% of respondents said marketing budgets in 2023 will stay the same, but almost one-third (31%) expect them to decrease, leaving just under one in five (19%) expecting marketing budgets to rise. When asked about their largest clients, the percent of respondents expecting the same spend rose to 56%, while those expecting an increase grew to 24%.
"Starting at the end of Q1, budgets of advertisers were starting to open up again," said Roell. "And forecasts around Q3 and Q4 of this year, appear to be very strong from an advertiser side." Roell added that alongside that shift, there's a shift back toward branding-related upper-funnel spending, another indicator the second half of 2023 could improve for the ad marketplace.
"When things get a little bit tougher, there is a stronger tendency towards moving down the funnel into performance, marketing," he said. "Now we're starting to hear budgets go back up a bit more into awareness and branding again, towards the later part of this year."
https://digiday.com/?p=501127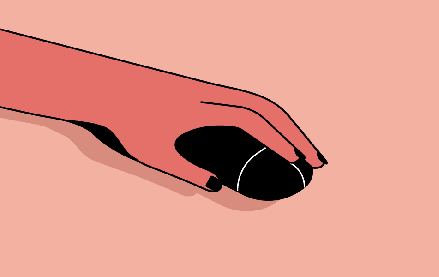 December 1, 2023 • 3 min read
People claim that the role of chief diversity officer is vanishing. However, AI is booming, and the CDO can help ensure responsible AI.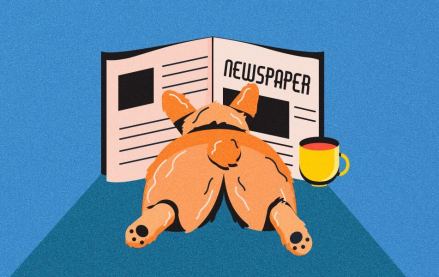 November 30, 2023 • 4 min read
Digiday+ Research found that publishers' programmatic ad revenue didn't quite live up to expectations this year, but they still see it as a growth area.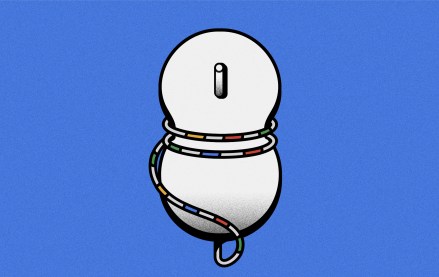 November 30, 2023 • 13 min read
For a couple of publishers, referrals from Google are down upwards of 60%.