'Less tangible for brands': Marketers pull back from Pride Month sponsorships
June 2, 2020 • 5 min read
•
•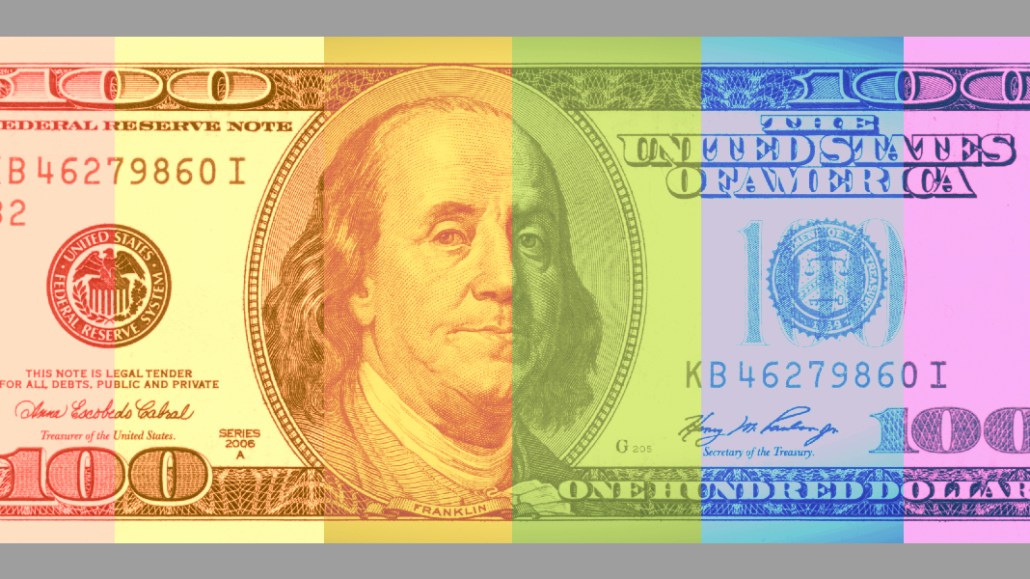 On June 30, 2019, more than 100,000 people marched and danced down Manhattan's 5th Avenue during the NYC Pride March. This year, a parade won't take place despite the celebrations marking a milestone 50 years since the first New York City Pride celebration. Instead, NYC Pride will broadcast on local TV.
Pride Month has become an economic engine, with brands pouring money into sponsorships for the many celebrations that normally take place nationwide. But with lockdown orders still in effect in many states — and large gatherings banned most places — Pride Month in 2020 will be far different. Large events in major cities, from New York to San Francisco to West Hollywood to Miami Beach, have been cancelled or replaced by virtual celebrations. Like the broader events business, these digital versions typically do not produce the same amount of sponsor dollars, particularly as companies deal with the economic fallout from the coronavirus crisis.
Pride Month "is something that we normally invest in," said one media strategist, who asked to remain anonymous. This year, however, her client is "not focusing on it at all" with the leading factor being budget cuts. Overall, the media strategist said she is estimating a 15% decrease year over year in her client's full year marketing budget.
"Spend is down but what we are spending on is prioritized towards coronavirus," she said. Her client has chosen to only do timely virtual events and other advertising related to one of its products catered towards healthcare workers.
Entertainment Weekly initially saw interest from potential sponsors when it was planning live events for Pride, but then the pandemic hit and advertisers shut their wallets before signing any deals.
Since then, the publisher has only signed Procter & Gamble for a significant partnership within EW's Pride-related content. The campaign now includes a June Pride magazine Issue, digital covers and a podcast called "Untold Stories." Editor-in-chief JD Heyman would not disclose the size of the deals but said that "June was a great business success story for EW."
In 2019, Conde Nast's LGBT-focused brand, Them, had six sponsors for its Pride-related offerings, including HBO and Aeropostale, according to Paul Robertson, the head of brand marketing at the Conde Nast Culture Division. Those offerings were largely in-person events, including panels throughout the month, culminating in a party at the end of New York City Pride Week.
This year, Them is doing Pride-themed content throughout the month, including its annual Now List feature, and is hosting a one-hour concert/performance livestream on YouTube, featuring a variety of musical artists and activists on June 22. So far, it has one sponsor, skincare brand Bliss doing a social media campaign.
The biggest difference in selling Pride year to year, Robertson said, is that brand partners are looking to buy evergreen campaign opportunities, versus seasonal Pride ones. Three sponsors are launching campaigns that are not tied to Pride at all in June. Two years ago, nearly half of Them's business took place in June and last year, June had represented a third of its overall business. So far in 2020, March was one of the site's strongest months ever.
The other reason that the first media strategist said her client decided against spending on Pride Month this year was because the appeal for Pride campaigns is that they take place in-person. "The excitement and enthusiasm [of Pride Month] comes from the camaraderie of being in one space," she said. Virtually, "that is less tangible for brands to unite behind."
With virtual events, the most that a brand can essentially do on platforms like Zoom or Twitch is having their logos at the bottom of the screen or having a product placement, said Montiel.
"You can make a hashtag or do a viral campaign, but that doesn't have the same impact of walking down a parade route," Montiel said.
The audiences at Pride events tend to be more diverse, said Michael Montiel, an associate of connections planning at Havas Media Group. They not only include people in the LGBT community, but allies of the community as well, which he said enabled brands to "justify balling out on a Pride parade or a Pride week event."
But during the pandemic, "budgets are shifting left and right and the money that might have been set aside for a Pride execution has already been pulled away and it was pulled away in March."
Benjamin Cohen, CEO of PinkNews in the UK, said that his company has still received some interest in the launch of its virtual Pride event. (The company moved up its virtual Pride launch from 2021 to June this year.)
He expects ad revenue earned from Pride will be slightly up this year — close to 10% higher than last year — because despite the number of brand partners being "massively down," margins on the virtual Pride event are significantly higher than past in-person events. Pride campaigns have been selling in the range of $25,000 to $125,000 this year, he said.
The types of brands advertising with PinkNews is different from last year, many of which are DTC or consumer businesses that are using the Pride-related campaigns to drive transactions.
This is because the majority of advertisers who previously spent on Pride campaigns have needed to indefinitely put their spending on hold, according to Matt Skallerud, president of LGBT advertising agency Pink Media. This is leaving some room for brands that are new to Pride to advertise to an LGBTQ audience in a less-cluttered space.
"I think if anything, [brands] will be aligning with a gay influencer. That will be the way they can align with Pride without fully doing the parade and get that pat on the back," Montiel said.
https://digiday.com/?p=368015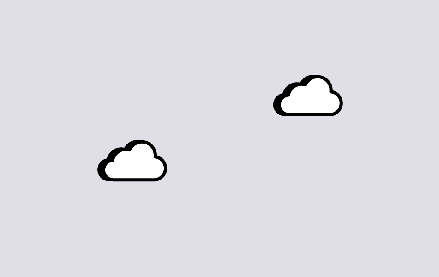 November 29, 2023 • 6 min read
Reducing carbon emissions from the digital ad ecosystem is an important priority, but various players are skeptical that much can — and is — being done to practice sustainability.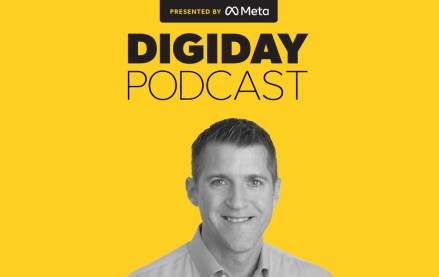 November 28, 2023 • 4 min read
Google's vp of global ads is confident that cookies will be gone from Chrome by the end of next year, despite all the challenges currently facing the ad market.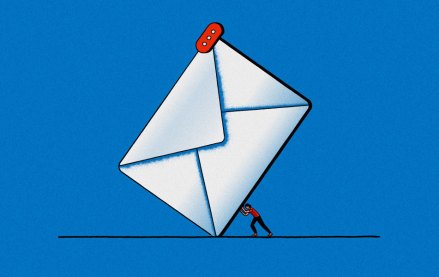 November 28, 2023 • 6 min read
Some email newsletter platforms' click-through rates are actually click-to-open rates, which are measured against the number of emails opened rather than the emails sent. But buyers seem to prefer it that way.