Island Records sees Facebook AR effects as a way to repair organic reach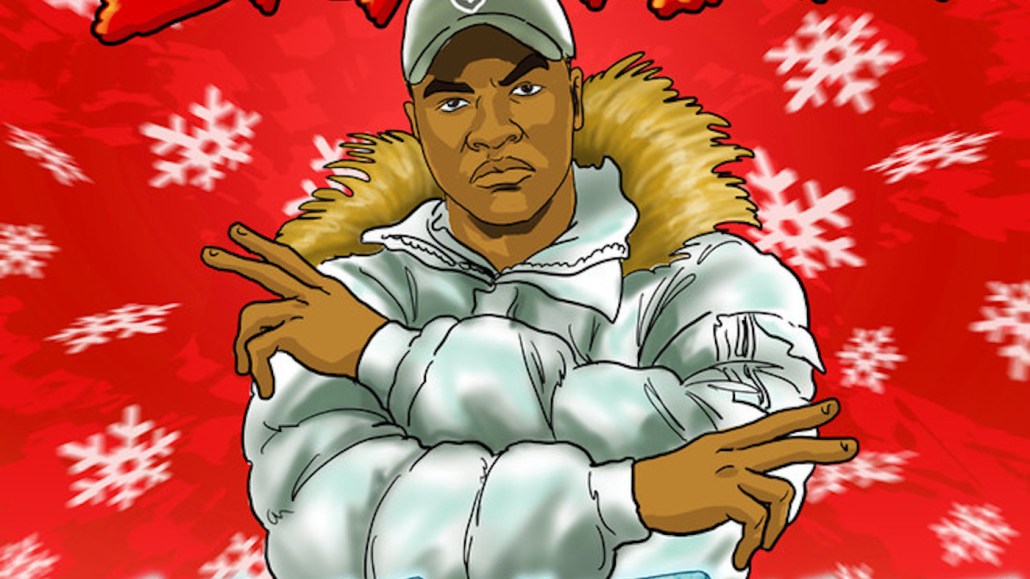 Most marketers believe organic reach on Facebook is dead. But Claire Mas, head of digital at music label Island Records, believes augmented reality could give Facebook organic reach a new lease on life.
The record label is open to spending more on Facebook's AR camera effects after its first two attempts, which collectively attracted over 1 million users, exceeded its marketers' expectations, according to Mas. The first effect put fans in the shoes of rapper Big Shaq, the alter ego of British comedian Michael Dapaah, wearing a winter jacket, a nod to the music video for his viral hit "Man's Not Hot." In the video, the rapper insists on keeping his jacket on as he visits a beach, eats ice cream sundaes and performs pullups.
The AR effect, which is still available from the comedian's Facebook page, got a Christmas makeover in December to coincide with the festive remix of the song. A choir sang while snowflakes fell on the user, who wore a festive polar jacket. It ran between Dec. 19 and Jan. 10, and fans were able to use the rear camera multiple-face detection feature to put the rapper's cap on their friends. In the period it ran, the festive effect was used around 288,000 times, according to Mas.
By keeping the effect on Big Shaq's Facebook page and not forcing it into people's news feeds with paid support, Mas believes AR is one way to sidestep Facebook's crackdown on content not from friends and family. Since it launched last November, the AR effect, which was created by AR developer Everywoah, has generated more than 1.1 million users. 
When an AR effect launches, anyone who likes it has it added to their Facebook camera. If it performs well, then Facebook might decide to push it out to everyone's mobile camera, as it did for the original AR effect for Island Records. The minute that happened to the original effect, the numbers "blew up," said Mas. "We put some paid support behind the Christmas AR effect, and that grew to more than 250,000 uses. The majority of that was organic."
Beyond the uses and views, Mas has no other way of understanding how AR effects perform, however. Facebook has promised developers that better analytics are coming. "The reporting from Facebook is very basic," said Mas. "If your post gets 50 percent organic reach on a page that size, you are doing great. To have been able to create something that gets organic engagement that's three times the size of your page, those are numbers that people don't see anymore." 
Island Records will spend on Facebook AR effects if they're suitable for the campaign and artist, but never for gimmicky purposes, according to Mas, a point supported by Facebook's decision to prevent brands from pumping posts into people's news feeds. "If your content is bad, then no one should see it," she added.
"We need to keep Facebook relevant so that we don't have a Myspace all over again, and not only will you not organically reach your entire page, you wouldn't even have one," Mas said. "It's everyone's responsibility to be better at content. Change is essential."
Despite the early promise for AR on Facebook, the social network still has a long way to go before it can usurp Snapchat as the king of the format, said Felix Morgan, head of strategy at youth agency Livity. Morgan noted that Facebook and Instagram may have successfully introduced face filters, but they've never managed to achieve the magic of the rainbow mouth. Snapchat isn't beating Facebook and Instagram because of technical reasons, he added; rather, it's "consistently put fun at the heart of their product experience, and not a single technical development in their road map has forgotten its importance."
https://digiday.com/?p=272939