Inroads into India: Quartz pushes into the tricky Indian media market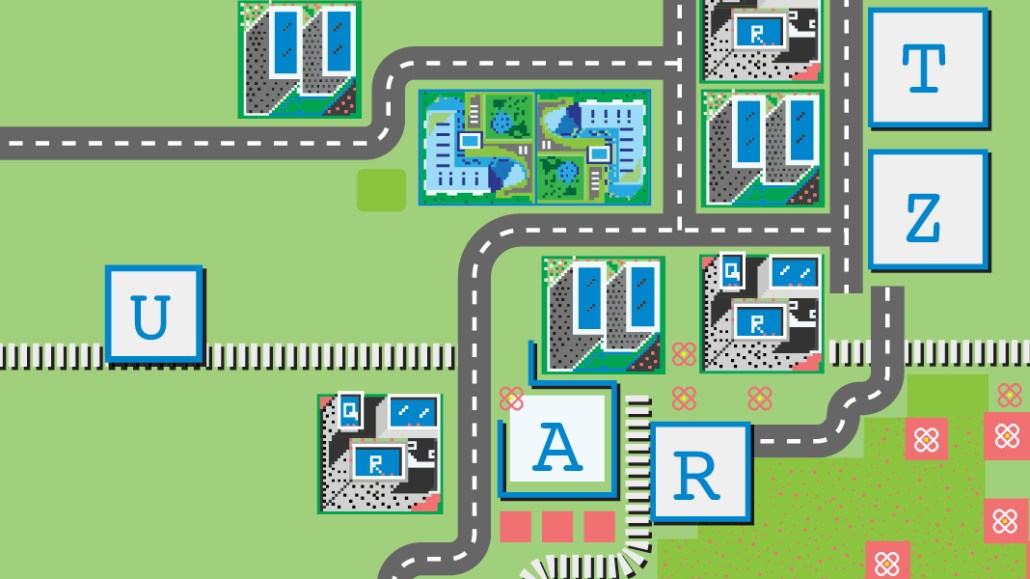 Back in 2014, convincing a finance brand manager in India who reaches 10 million people through programmatic display ads to take a punt on Quartz's handcrafted native formats was a tough sell.
That was the type of hand-to-hand combat Quartz and its local partner, Scroll, had to tackle when the business publisher set up in India nearly four years ago, running regular breakfast events for 20 advertisers at a time to convince them of the changing digital marketplace.
"Conversations with advertisers in the first few years showed them to be a hell of a lot more skeptical," admits Jay Lauf, publisher of Quartz. According to Samir Patil, founder of Scroll, Lauf's most effective punchline was that you're more likely to get struck by lightning than click on a display ad. "People listened politely, but that always had an impact," Patil says.
From a distance, the Indian market is hard to resist for traffic-hungry publishers. A population of 1.3 billion, 400 million internet users and a growing number of English speakers using smartphones leave media companies salivating. But seduction by big numbers is often where multinational media goes wrong.
Keeping targets realistic — only about 50 million internet users are valuable to advertisers — is why U.S. media companies team up with incumbents who can help with forming long-term relationships with advertisers, sourcing local talent and navigating the red tape of such a bureaucratic nation.
"Launching with the largest partner in a region can be a bit lopsided; it doesn't necessarily return equal value," says Lauf. According to Patil, the publisher took an "entrepreneurial" approach to talking to brands. "This is a high-contact sport," he says. "We were meeting people all the time. You can't do that from afar."
Quartz, now with 10 editorial staff located in Delhi, Mumbai, Chennai and Bangalore, is known for its simple interface, a refreshing contrast to busy mobile websites and complicated messaging. Simple things like clear citation and linking back to original sources has set it apart.
Quartz brought a couple of other advantages. It arrived in India shortly after Prime Minister Narendra Modi was elected in a campaign clouded by the spread of misinformation on Facebook and WhatsApp. An endorsement of Modi attributed to WikiLeaks founder Julian Assange went viral during the campaign; WikiLeaks soon denied the endorsement. The following year, a photo showing a young Modi sweeping floors — an image to flaunt the politician's humble origins — was revealed to be fake. Political parties influenced the local press, which left readers feeling let down, providing an opening for a new, independent voice.
Coverage in India was never going to be the problem — rather, it was where to focus its limited resources. In addition to Modi, Quartz India has gone deep on topics like immigration policy changes and government efforts to oust cryptocurrency from India. Particularly popular are its explainers of dense topics, like "Everything you need to know about the $1.8 billion PNB-Nirav Modi fraud."
As a result, Quartz reached more than 18 million people in India last year, up 74 percent from the previous year, and subscribers to the Asia edition of its main newsletter, Quartz Daily Brief, grew 53 percent in two years, according to the publisher.
"With two dozen languages, it gives the sense of it being fragmented, but effectively it means that English is the dominant language, thanks to the colonial education system we've inherited," says Devjyot Ghoshal, editor of Quartz India. Half of Quartz's readership comes from outside the U.S., also giving it an edge over local media. When Tanzanian students were attacked in India in 2016, for instance, the publisher collaborated with its newsroom in Tanzania to cover the news.
Now, skepticism from advertisers is dissipating. Traffic to Quartz ads in India has more than doubled from 2015 to 2017, in line with audience growth, according to the company. Over the years, it has worked with brands like GE and IBM India, other local tech companies and global automakers. Quartz has a sales rep in India, but its ad campaigns tend to be sold in New York, London and Hong Kong to advertisers that want to reach the Indian market.
"We didn't anchor the business proposition on drawing revenue and advertising from the market in India, but it's becoming increasingly ripe for content marketing and high-impact, premium display," Lauf says. "Advertisers are leaning in more; they know the industry and economy's changed a lot. Content-marketing innovations are more meaningful and working elsewhere."
A breakthrough point came for Lauf during a visit last year flying from New Delhi to Bangalore, while sitting next to a senior executive from a financial institution. "When I told her I was with Quartz, her response was, 'Oh, I love Quartz. It's so unique,'" he says. "That was an exciting 'aha' moment. Before, less than 1 percent might have recognized the brand."