Everyone eats each other's lunch in ad tech but maybe nowhere near as brazenly as they do now.
Not a month seems to go by at the minute without one ad tech vendor going after another's customer base with a similar service. Granted, this isn't an especially new phenomenon in ad tech.
Vendors have been disintermediating each other — not to mention disrupting the traditional role of media agencies — for years. But it's always been something inferred, not explicitly stated by those companies. They would step on each other's toes — but only so much.
Ari Paparo, CEO of Marketecture — the industry veteran's latest venture geared toward helping clients make sense of ad tech's shifting sands — explained some of the intricacies behind the historical "push-and-pull" that differentiates the business models of demand- and supply-side platforms.
"They have different interests, the SSPs want as much listening and bidding [i.e. participation in an ad auction] as possible," he said. "The DSPs want as little listening as possible because listening costs them money whereas bidding is what they want to do."
They have different interests, the SSPs want as much listening and bidding as possible. The DSPs want as little listening as possible.
For instance, last year The Trade Desk began implementing a renewed approach to supply-path optimization known as Global Placement ID, a trend that sources there expect its peers to emulate, not to mention its Open Path initiative.
This is in contrast to media agencies' preference to build "beneficial relationships" with supply-side players that grant them either technical benefits when it comes to laying their hands on the most favored ad space. That or, straight up "financial benefits." Paparo noted that many ad exchanges are starting to formalize "volume-buying discounts," arrangements that don't always sit well with DSPs.
Times change and conflicts intensify
But markets change. And when they do, companies either adapt or flounder. And with a slew of new ad tech companies traded on the open market in the last 18 months, the CEOs of such companies are now eyeing new revenue streams as a result.
Also, there's too much money at stake now that more advertisers are moving more of the activation of their programmatic advertising to the sell side of the ecosystem where the sustainable data is. No surprise then that this is where the disintermediation is happening. Anyone with a big enough stake in programmatic advertising is trying to exert more influence over these parts of the market — even if it means encroaching on each other's turf.
DISINTERMEDIATION BREAKDOWN
Happening on the sell side; Differentiated by nuances; Raises existential questions about ad tech vendors.
New entrants shift focus
Take Integral Ad Science, for example. It's an ad verification firm at heart, but its latest move has it operating more like a large SSP.
Dubbed Total Visibility, IAS' new tool sounds similar to what SSPs have been pushing to marketers in recent years. In a nutshell, the tech helps marketers discover the most efficient route to premium publishers and then establish a fair price to pay for their inventory.
Not that what IAS is doing is straight from the SSP playbook. There are just enough nuances to differentiate it. Chiefly, when it comes to being able to weigh the cost of premium inventory against the financial impact of blocked ads all in one place. The rationale being that just like a programmatic buyer looks at time of day, day of week, website, ad size, audience, bidding, and the like, the path to impression will be another optimization lever.
"We believe that to drive optimal outcomes, advertisers require solutions that monitor and optimize for both media quality and media cost," said an IAS spokesperson. "There is a growing need to shift from mere cost-cutting to cost-effectiveness for high-quality inventory, or quality path optimization. Total Visibility goes beyond traditional supply path optimization to identify the most effective channels for purchasing high-quality inventory at the most efficient cost."
These nuances aside, it's clear that IAS is in competition (a bit) with SSPs — themselves no strangers to disintermediation. Subsequently, they've been trying to get closer to marketers that traditionally pay DSPs as a way to bolster their own publisher-focused businesses.
SSP bosses felt they had to become the preferred pipes to inventory for marketers because they were no longer the exclusive pipe to publishers. DSPs never felt threatened enough to return the favor, at least not in any meaningful way. Although the topic of third-party addressability (or the lack of it) put paid to that. The harder this becomes the grimmer the outlook for advertising in large swathes of the open web becomes, pushing ad tech vendors to hive off the parts of it that are.
It's not about the ad tech industry being OK with disintermediation, it's about what makes sense now.
"In the past, there was enough fat to go around multiple vendor types, but publisher buying does not need a DSP, SSP, content verification, etcetera the way long-tail does," said Rob Webster, chief strategy officer at media consultancy Canton Marketing Solutions. "Trying to own this premium publisher space, which includes half of CTV, are the DSPs, SSPs, publisher consortiums and other new networks. It's not about the ad tech industry being OK with disintermediation, it's about what makes sense now."
Historical conflicts flare-up
The events of the last quarter are a testament to how the temperature is now dialing up.
Take, PubMatic — traditionally in the business of helping publishers sell ads programmatically — reported that it made more than a quarter (27%) of its Q4 2021 revenue from helping advertisers buy better impressions.
On the flip side, The Trade Desk, the industry's largest independent DSP, convinced more publishers to do the same via its Open Path initiative. And not long afterward, GroupM licensed ad tech from PubMatic and Magnite itself to exert more control over how impressions are bought and sold. 
Oh, and don't forget what seems like a perpetual stream of rebrands as ad tech bosses, from data management platforms to mobile measurement firms, try to stay one step ahead of the privacy-induced consolidation wave.
Even the rhetoric around disintermediation has changed. It's not always cast in the negative light it has done in the past. Yes, it raises many existential questions surrounding the value of certain ad tech vendors. For example: are they necessary? Or are they purely margin-sucking middlemen ripe for disruption. Look past those issues and there are more existential implications on the structure of the industry to consider — for better or worse.
"We're focused on building the digital advertising supply chain of the future, which connects buyers, sellers, publishers, consumers, retail media businesses, data platforms and everything else in between in a way that's efficient, transparent, data-rich and fraud-free," said Rajeev Goel, CEO of PubMatic. "That's a different way to think of the SSP than has traditionally been thought of in ad tech. So that's how we're organizing our thinking and priorities, focusing on how we're able to create value for different sets of stakeholders."
In many ways, the shifting role of SSPs in programmatic is a microcosm of the broader disintermediation wave engulfing ad tech.
"SSPs will always evolve to stay relevant in the ecosystem outside of just bringing incremental demand to publishers," said Dan Larden, head of U.K. at digital media consultancy TPA. "Simply because there is never going to be a single buying platform that does everything for an advertiser, so in a world where you are using multiple buying platforms, it makes total sense to use an SSP to innovate and standardize across your separate buying points."
— Ronan Shields, senior reporter, advertising technology, contributed to this report
https://digiday.com/?p=449764
October 2, 2023 • 1 min read
•
•
The publishers who attended DPS were focused on the potential upsides of applying the technology to their operations while guarding against the downsides.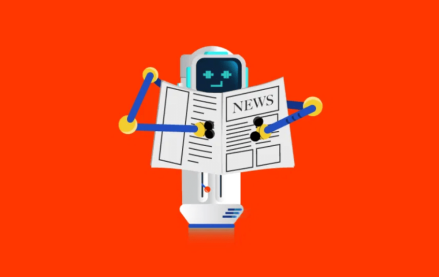 October 2, 2023 • 4 min read
•
•
Now that ChatGPT users can surf the internet for information, some publishers are reconsidering the weight of the issue.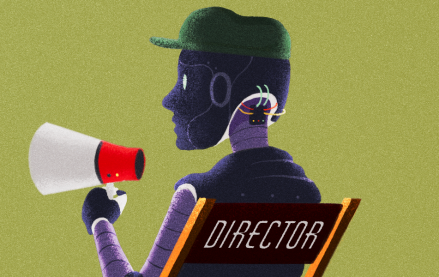 October 2, 2023 • 5 min read
•
•
As Meta makes celebrity-like chatbots, ChatGPT learned to "hear," "see" and "speak" while Spotify is piloting AI-translated podcasts.