Bleacher Report is on track to grow 50% this year, hit $200m in revenue
June 10, 2019 • 6 min read
•
•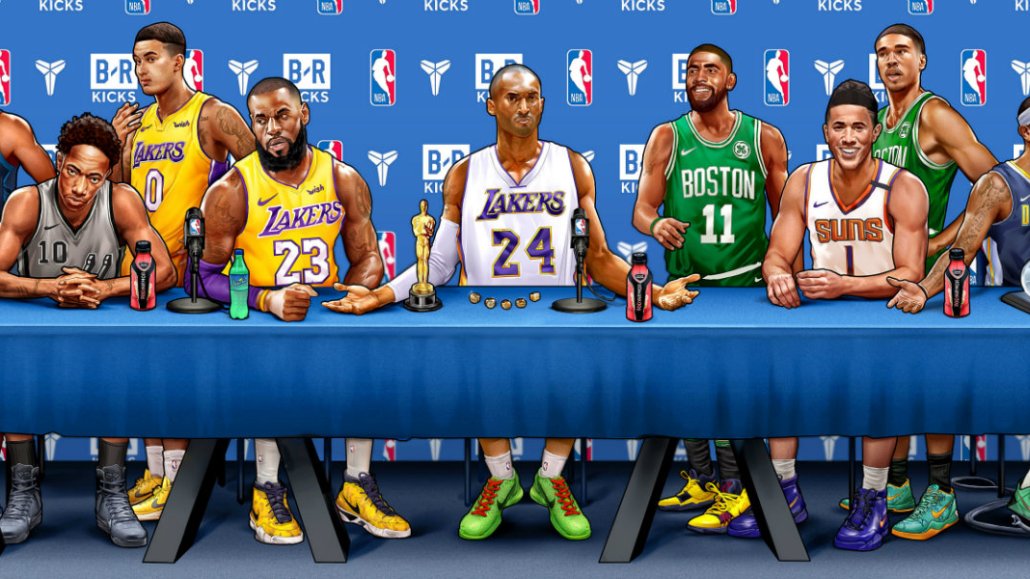 Bleacher Report has been making a series of investments in longer-form content, events, commerce and a portfolio strategy that is centered on key portfolio brands such as House of Highlights and B/R Football. That has helped put the WarnerMedia-owned publisher on a path to make north of $200 million in revenue in 2019.
Nearly halfway through 2019, Bleacher Report CEO Howard Mittman said total revenue for the publisher is up 49% year over year. This comes after Bleacher Report set aggressive revenue targets for the year. "We had a killer year last year, and we're now up 49% this year," Mittman said.
Mittman did not reveal exactly how much revenue Bleacher Report has booked for this year. But if Bleacher Report continues at its current growth trajectory of 49%, the publisher will surpass $200 million in annual revenue, according to three sources familiar with the matter. (Earlier this year, Mittman said Bleacher Report makes four or five times the revenue the publisher made when it was acquired by Turner in 2012, according to an Axios report.)
And at a time in media when other big digital publishers have had to cut back, Bleacher Report said it's expanding. The company, which has roughly 500 employees, plans to continue to invest in more long-form video programming, commerce, events and other business areas.
Growth across new business areas
Three business areas that Bleacher Report is spending more time on are video production and licensing, commerce and events.
In March, Bleacher Report hired Sam Toles, a long-time digital video and entertainment executive, as chief content officer. A big part of Toles' role is not only in overseeing digital shows such as "Game of Zones" and "The Champions," but developing and producing long-form content that Bleacher Report can then license to third parties. For instance, Bleacher Report produced the documentary film "Quiet Storm: The Ron Artest Story," which premiered on Showtime in the spring.
The experimental marketing team, meanwhile, will produce between six to eight events this year — including events and activations tied to Bleacher Report's portfolio brands. For instance, earlier this year, Bleacher Report hosted a House of Highlights-branded activation during the NBA All-Star Game, which included a studio, a gaming room and a basketball gym — sponsored by Adidas, McDonald's and Twitter. Revenue from the experimental marketing team is up 67% year over year, according to a Bleacher Report spokesperson.
Bleacher Report is weaving in commerce with custom apparel and other merchandise that the company sells to fans both online and through its events. For the upcoming FIFA Women's World Cup, Bleacher Report is working with female artists to design nine unisex soccer jerseys, which people will be able to purchase on Bleacher Report's site. Bleacher Report's commerce business is still in its early stages, with revenue up 500% year over year, said the spokesperson.
"We're not just thinking about videos or a long-form article, but how can we create engagement points that have meaning and tie artists, athletes and fans together," Mittman said.
Portfolio brands are playing a central role
A big part of Bleacher Report's growth has come from its investments in media brands such as House of Highlights, B/R Football and B/R Kicks.
House of Highlights, which Bleacher Report acquired in 2015, has 13.1 million followers on Instagram. Over the past year, Bleacher Report has focused on expanding the brand — and the profile of its star creator Omar Raja — with a live talk show on Twitter, live events, and other original programming distributed on YouTube. Today, House of Highlights accounts for 10% of Bleacher Report's total revenue, Mittman said.
"I see a path where House of Highlights, if we do it right, will not only continue to be a meaningful contributor but can become a significant sports brand on its own," Mittman said.
Soccer has also been another big investment area for Bleacher Report with its B/R Football brand. The vertical, which has 3 million followers and generated 56.3 million video views on Instagram in April. according to Tubular Labs, will play a central role in Bleacher Report's coverage of the Women's World Cup. Heading into the tournament, Bleacher Report has already booked 10% more in ad revenue — from clients ranging from Adidas to Hulu — when compared to the amount of revenue generated by Bleacher Report for last year's men's World Cup, Mittman previously told Digiday.
Other verticals Bleacher Report is investing money in this year include B/R Kicks, B/R Hoops and B/R Betting. This includes a partnership between Bleacher Report and Caesars Entertainment for a studio at Caesar's Palace in Las Vegas, where the publisher will produce gaming and gambling-related content.
"They have made significant strides in diversifying their offering beyond the confines of a traditional digital media property to stay relevant among the Gen-Z and millennial audience," said Josh Spiegelman, managing director of sponsorships, overseeing the agency's work within sports and entertainment, for Mindshare U.S. Spiegelman said Bleacher Report is at the top of Mindshare's consideration set within the sports media world. "Specifically, they've clearly made a significant investment in building opportunities for brands beyond banners."
Increased competition is a challenge
Bleacher Report's revenue growth comes at a time when the publisher is facing more competition for the time and attention of younger sports fans.
ESPN has been spending time and money on creating original programming for platforms such as Facebook and Snapchat; upstart brands such as Overtime are capturing the attention of social video viewers by focusing on areas such as high-school sports; and even well-funded news startups such as The Athletic are managing to drive people to pay for content — and expanding overseas.
"It's becoming harder for [sports] publishers to truly differentiate themselves," said Spiegelman. "Bleacher Report has certainly carved out a position as it relates to connecting with a younger audience at scale and with content that resonates."
One area that Bleacher Report won't be expanding to is paid subscriptions — beyond what's available through the B/R Live streaming service, Mittman told Digiday in a previous interview.
B/R Live offers live sports as well as a variety of studio programming. The service is a joint venture between WarnerMedia Sports and Bleacher Report, though revenue generated by B/R Live is not directly booked underneath Bleacher Report's bottom line, according to a source familiar with the matter.
Bleacher Report continues to benefit from a strong relationship with its parent company, as both B/R Live as well as Bleacher Report-produced original programming frequently get highlighted on-air. That's a benefit to marketers, Spiegelman said, as it gives them greater reach and exposure, especially during high-profile events such as March Madness and the NBA playoffs.
Mittman said Bleacher Report's focus will remain on both the "always on" side of Bleacher Report, which focuses on covering the news cycle and distribution through its mobile app and social channels, as well as its "on demand" business, which covers the company's investments in original programming, podcasts and events.
"The power of these two channels together is what will continue to allow us to grow B/R both horizontally and vertically within the worlds of sports and sports culture," he said.
Image via Bleacher Report
https://digiday.com/?p=337133
October 2, 2023 • 1 min read
•
•
The publishers who attended DPS were focused on the potential upsides of applying the technology to their operations while guarding against the downsides.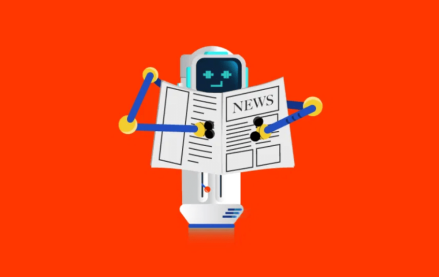 October 2, 2023 • 4 min read
•
•
Now that ChatGPT users can surf the internet for information, some publishers are reconsidering the weight of the issue.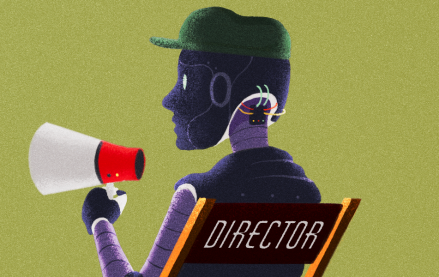 October 2, 2023 • 5 min read
•
•
As Meta makes celebrity-like chatbots, ChatGPT learned to "hear," "see" and "speak" while Spotify is piloting AI-translated podcasts.