'We've just gotten smarter': Why ESPN is rolling out more Snapchat shows
May 28, 2019 • 4 min read
•
•
ESPN is betting more on Snapchat. In March, the sports publisher added a new weekly show called "ESPN MMA Show" to the platform. That series, which is part of a larger push at ESPN to cover more mixed martial arts, is in addition to ESPN's "SportsCenter," "ESPN Daily" and "College GameDay" on Snapchat.
ESPN's deeper investment in Snapchat comes as other publishers like the New York Times and Bleacher Report have paused their channels. But for ESPN, producing shows on Snapchat aligns with their digital strategy of meeting sports fans in places they already are. Snapchat also has proven to be a useful way to make revenue and to direct viewers to ESPN on television and to content on ESPN+.
"Our overall strategy is to drive sports fandom on all locations. I can't speak for others, but for us, we're super excited and happy [with Snapchat]. We think it's an audience we've really resonated with. I think we've just gotten smarter in terms of the pace, how fast each segment is and each scene is, even the graphics," said Ryan Spoon, svp of digital and social at ESPN.
ESPN was a launch partner of Snapchat Discover. Over the last four years, the publisher has altered its strategy with the platform, creating more TV-like content as Snapchat rather than simply linking to ESPN articles. In 2016, ESPN introduced a Snapchat version of its weekly pregame show "College GameDay" in addition to its daily channel (that show ran every week in the 2018 college football season). In 2017, ESPN swapped its original text-heavy publisher channel for twice-daily "SportsCenter" show on Snapchat. In 2018, ESPN added a weekday afternoon show called "ESPN Daily" to Snapchat and changed "SportsCenter" to only mornings. In 2019, it started the MMA show, which now has aired nine episodes.
Each of the shows varies in their viewership size. As a daily morning show, "SportsCenter" on Snapchat has created a routine audience of millions of viewers. More than 60% of the audience tuned in three or more times per week in the fourth quarter of 2018, an ESPN spokesperson said. "ESPN Daily" also has millions of viewers watch each week, and nearly 50% of those viewers watch three or more times per week. "College GameDay," a seasonal weekly program during football season, has millions of weekly viewers as well. An ESPN spokesperson declined to provide the audience of the new MMA show but said it's growing and engaged. Overall, more than 65% of ESPN's Snapchat audience is 24 years old and under, and more than 90% of the audience is under 35.
ESPN's four Snapchat shows feature unique topics and are anchored by different ESPN personalities. But ESPN's content team works across the various shows and platforms. A team of producers focuses on vertical video production across ESPN. An ESPN spokesperson declined to comment on specific team size but said the team is large and has grown since the company first launched SportsCenter on Snapchat, given the number of shows.
One production aspect ESPN has learned is that viewers like to be taken on the road with ESPN reporters, not just watch them summarize events from a studio, Spoon said. That's been implemented in the new MMA show.
ESPN's new MMA show on Snapchat not only digests what happened in recent matches but also previews upcoming tournaments. ESPN anchor Molly Qerim hosts each episode while former-MMA-fighters-turned-ESPN-analysts Ariel Helwani and Chael Sonnen provide commentary on upcoming match-ups. ESPN analyst Brett Okamoto also has contributed to the show.
"There's a large desire for more content around [MMA], and we think creating tailored shows is important. We've doubled down on the amount of coverage, analysis, video footage across our experiences. We're really proud of what we do on Snap, and we're really working hard to grow the [MMA] audience everywhere," Spoon said.
In addition to the new Snap show, ESPN launched a new account on Instagram for its MMA coverage. While the account's 231,000 followers are far fewer than SportsCenter's 14 million followers and ESPN's 12.8 million followers, the MMA account has the highest interaction rate of all the accounts, Spoon said. The MMA account's Instagram Stories also have an average completion of more than 80%.
ESPN makes money on Snap by selling ads — including Snap's unskippable ads called Commercials — in each of their shows. An ESPN spokesperson declined to say if the effort was profitable but categorized the usage and monetization as strong.
ESPN also uses its Snapchat shows to direct viewers to its TV networks and to its OTT service ESPN+. For example, in a recent episode of the MMA show on Snapchat, the anchor, Molly Qerim, shares that all fights they previewed in the upcoming UFC fight in Rochester, New York, can be found on ESPN+.
"First and foremost, we want people to engage with our biggest moments; we want you to watch the game tonight. We do a lot on TV and social to tell you the game's on, and hopefully, you've enjoyed watching people talk about the game, but now let's watch the game. We think about the most effective and appropriate way to do that with all these screens from TV, to social, to [our] app," Spoon said.
https://digiday.com/?p=335225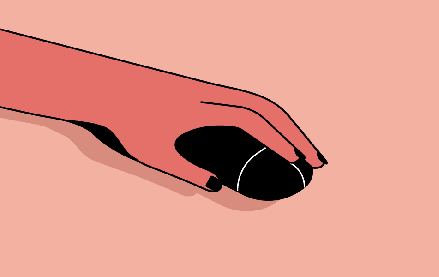 December 1, 2023 • 3 min read
People claim that the role of chief diversity officer is vanishing. However, AI is booming, and the CDO can help ensure responsible AI.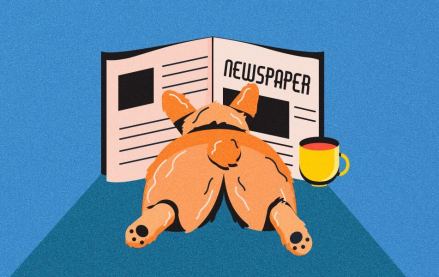 November 30, 2023 • 4 min read
Digiday+ Research found that publishers' programmatic ad revenue didn't quite live up to expectations this year, but they still see it as a growth area.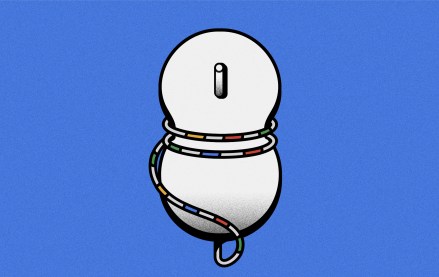 November 30, 2023 • 13 min read
For a couple of publishers, referrals from Google are down upwards of 60%.