ICYMI: Digiday Media's Endgames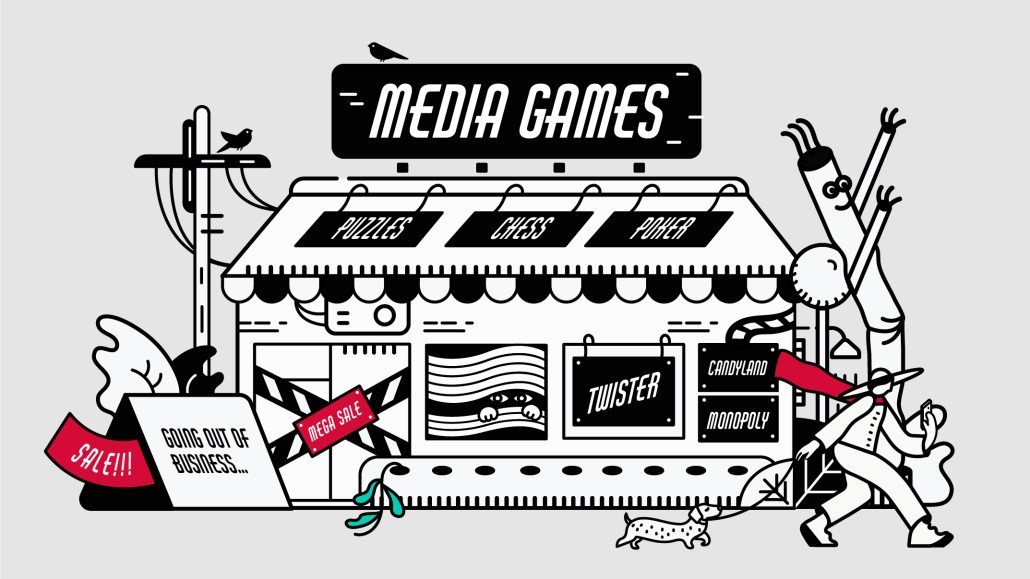 Ivy Liu
Media can be a morbid business sometimes.
After two decades of disruption and destabilization wrought by tech platforms, changing advertiser expectations and consumer behavior, it's fair to say that people in media and marketing have earned their gallows humor and their sometimes dark outlook.
But as 2021 begins, it is clear that a lot of media and marketing's defining features did die last year, or begin to fall away. That's why, over the past week, all four Digiday Media brands — Digiday, Glossy, Modern Retail and Future of Work — have published stories examining some of those changes. We rolled them all up into a package titled Endgames.
In some cases, all the drama and trauma of 2020 caused changes at the bottom of the industry that have begun to trickle up. Kristina Monllos reported on how in 2020, with consolidations picking up and margins under pressure, agency employees are no longer staying at jobs just because their employers offer a cool culture or office perks (especially if said perks are all virtual now).
In other cases, the spread of the disease and its knock-on effects caused a tectonic economic and cultural shifts. China's swift crackdown on the spreading disease, combined with years of meteoric economic growth, put China, quite suddenly, at the heart of the global fashion industry, where the U.S. once stood on its own.
Some of the things that 2020 got rid of were due for a mercy killing, like the Instagram Brand that had become a kind of parody of itself by the start of last year, or the identity workarounds that skirted Apple and Google's ever-changing user privacy rules.
Some of the changes were little signs of maturation coming for nascent businesses. Modern Retail editor Cale Weissman wrote about how DTC startups, which had spent years chasing growth and expecting easy venture capital to follow, are now being forced to consider different sources of funds – and their consequences.
But more than anything, the coronavirus's sweep across the globe put an end to the patient wait for change that has defined so much of media for the past decade.
The rest of Digiday's Endgames coverage is here; Glossy's Endgames coverage is here; Modern Retail's coverage is available here.
https://digiday.com/?p=387553