The jig is up: The end of the identity workaround
December 28, 2020 • 5 min read
Ivy Liu
This story is part of Endgames, a Digiday Media editorial package focused on what's next, what's coming, and what's being phased out in the industries we cover. Access the rest of our Endgames coverage here; to read Glossy's Endgames coverage, click here; Modern Retail's coverage is available here.
The way people are tracked online has been a cat-and-mouse game between the biggest browsers and the ad industry for years. Every time the industry found a way to claw its way back from the inventory blackouts caused by Google and Apple blocking cookies, it was hit by another curveball.
In 2020, this perennial tete-a-tete changed.
Google and Apple announced policy changes that left the ad industry with a conundrum: just because there are workarounds to online ad restrictions doesn't mean they should be taken. Not when both Google and Apple are hellbent on weeding them out in the name of privacy.
Few enjoy the feeling of being told what to do. Case in point the brouhaha around Google's, then Apple's, decision to blunt the ad industry's ability to run targeted ads on their properties based on a user's personal details.
But the real trouble starts when the desire to avoid a reckoning leads to a refusal to grapple with the evidence. And the evidence so far points to a future where third-party cookies and mobile identifiers are blocked or limited by browsers and devices. It should be uncontroversial to say that Google and Apple have every right to protect the privacy of their consumers. After all, they're the ones responsible for those people. Yet years of workarounds spotlight the way in which the ad industry has been in denial about this moment ever arriving. In the wake of their announcements, Google and Apple left the market with little doubt over their plans and the lack of workarounds to them.
Neither businesses have a clear outline of those plans this year, but what little they did share made it clear that third-party cookies and mobile identifiers would eventually be either blocked or limited by browsers and devices.
These changes effectively put the brakes on the identity free-for-all that led to an abundance of identity solutions with nothing blocking them. The alternatives don't hold much promise either. Most post-cookie solutions are other forms of ID-based tracking like device fingerprinting, which combines certain attributes of a device — like what operating system it is on — to identify it.
"The workarounds most affected this year have been those which moved from matching third-party cookies to another cookie or mobile identifier," said Raman Sidhu, vp of business development at analytics platform Beemray. "This year has marked the end of the ID free-for-all."
The market may have accepted there are no more workarounds, but the market must still make money. Technical solutions that allow advertising in a privacy-centric way are already here and more will surely come. But the biggest risk in pursuing those alternatives is reputational risk. After all, no one wants to be called out by the press for pursuing surreptitious alternatives to either cookies or mobile identifiers.
"There will always be a subset of the industry that tries to create a workaround for anything the tech companies do, but I don't think clients have the same appetite for those solutions anymore," said Krystal Olivieri, GroupM's svp of global data strategy and partnerships. "The reality is that clients understand the regulatory, reputational and ethical risks associated with shady tactics or those that are above the bar in the same way we'd like every tactic to be."
Behind the scenes, there's an arms race to replace the old identifiers with something new. Key players are working on approaches that fall into one of two approaches that, while not mutually exclusive, are pretty different.
Some stakeholders are betting on a world where all content moves behind a registration or paywall, and therefore consumers are logged in. On this path, publishers effectively become walled gardens themselves where third-party identity providers can install technology in the publishers' domain to capture those log-ins, translate them to "master identifiers" that are interoperable with the ad tech ecosystem, said John Lee, chief strategy at Merkle.
Others believe the days of the free and anonymous internet are over. Instead, they're pursuing strategies that attempt to scale first-party identity solutions on both the publisher and advertiser sides using a combination of logged-in traffic, alongside other non-cookie based signals like IP and probabilistic matching.
"In 2020, very little changed in the world of identity though it has become one of the main topics as marketers plan for 2021," said Lee. "The upcoming changes have gone from theoretical to very real and marketers are now starting to determine their plans to test various cookie-less identity technologies next year."
These days it's more acceptable, and most likely more beneficial, to stop attempting workarounds. For Google and Apple, following people around the internet is the opposite of their vision for a privacy-centric world, and they're the gatekeepers to that inventory. As a result, the open web is becoming unknown, and the walled gardens anonymous. That's where consumers are, at scale.
"For the most part I've seen the industry stop attempting workarounds and start working on real solutions that range from a publisher data co-op to cohorts to broad ID systems," said Jay Friedman, president of programmatic agency Goodway Group.
The reality that things are going to change permanently has set in. The plan forward has not yet been determined and the likelihood is that we will see a scattered number of different outcomes co-exist in the market at a steady-state come 2022."
https://digiday.com/?p=387299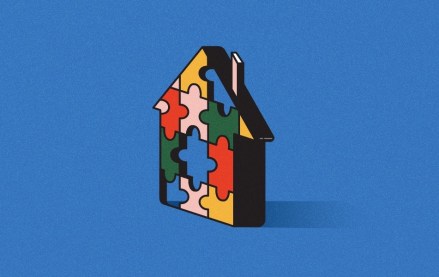 September 22, 2023 • 4 min read
Apartment Therapy's president Riva Syrop took the stage at the Digiday Publishing Summit to discuss the convergence of commerce and sponsorship revenue within its Small/Cool event.
September 22, 2023 • 4 min read
Media execs took stage at the Digiday Publishing Summit to discuss the growing importance of ROI in ad campaigns this year.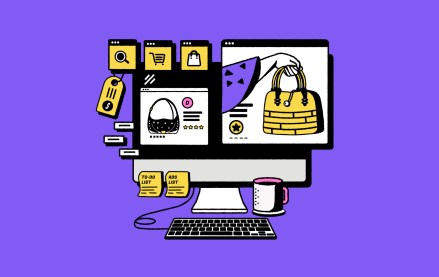 September 22, 2023 • 4 min read
CEO Satya Nadella said AI assistants will be as ubiquitous as PCs and will help users navigate across apps, operating systems and devices.