How theSkimm's co-founders came up with its return to office plan
November 11, 2021 • 5 min read
•
•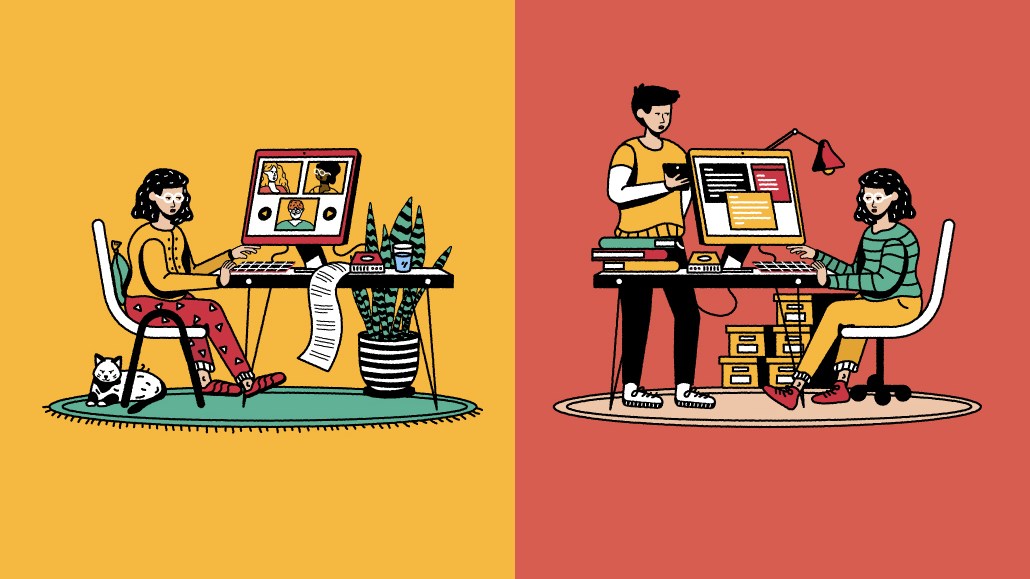 Ivy Liu
After over six months of developing a plan to return to the in-person office, millennial women-focused newsletter and media company theSkimm reached a hybrid work policy: starting January 11, full-time employees must come into its New York headquarters three times per month.
The policy, conveyed to staff earlier this month, will work with their managers to determine which days they must come in; employees are otherwise welcome except for when the office is closed on Mondays and Fridays. In all, roughly 75% of its 130 employees will apply to these new rules.
The new mandate for theSkimm was issued as companies across the world reevaluate how they can bring employees back into the office in a way that doesn't rile them.
Throughout the pandemic, theSkimm maintained its offices near Flatiron in Manhattan, where it has occupied floor space since 2016. To return, all employees must be vaccinated, and masks must be worn indoors in "areas of high transmission," per CDC guidelines, said theSkimm's co-founder and co-CEO Danielle Weisberg.
TheSkimm will space out seating, lower the maximum capacity of rooms, add air purifiers, enhance WiFi access, set up PPE stations and have individually pre-packaged snacks, Weisberg said.
"This decision is the result of the deep trust we have in our employees, and their professionalism, dedication and passion for what we do every single day," Weisberg said. "We've seen what they can do for the past two years while operating in the most stressful climate that we've had, with so much instability, and they really continued to perform."
TheSkimm's main newsletter "The Daily Skimm" has over 7 million active subscribers, according to a spokesperson, and theSkimm's affiliate/commerce business is on track to grow by over 100% this year.
TheSkimm co-founder and co-CEO Carly Zakin said the company is taking a "conservative" approach to a return to the office. It conducted multiple surveys (some anonymous) with its employees and encouraged feedback to see "what they were dealing with, and what they were comfortable with" when it came to a hybrid work policy.
Weisberg noted that while those surveys did not show a "consensus" among its employees on a return to office plan, theSkimm's leadership continued to come up with drafts and updated them twice a month. That feedback led the company to keep offices closed Mondays and Fridays.
"At the end of the day, because there wasn't a consensus from employees, we had to format the goal of coming back to the office… it's not 'what is going to make people happy?' but 'what is the role of in-person collaboration?'" Weisberg said.
So, what is that role? "If you can safely have that in-person connection, that is optimal, especially for collaboration, creativity and brainstorming," Zakin said. "We believe this hybrid model will work for us and [it] accommodates all different kinds of working styles and work-life situations."
The co-founders were hearing from employees that it was important that a plan catered to "a variety of working styles and practices," Weisberg said. Employees wanted to continue to have the ability to stay at home and get work done, without in-person meetings every day.
TheSkimm isn't the only media company to close its offices on Mondays and Fridays. Tom Florio, founder & CEO of ENTtech Media Group LLC, decided in September when he opened the offices at Paper magazine, which ENTtech owns, that staff could work remotely on Mondays and Fridays but had to be in the office Tuesday through Thursday.
One of the worries was that theSkimm would open its office but no one would be there, Weisberg said, something that she and Zakin heard was happening as other offices reopened. "It's important that the office serves a specific purpose in our culture," Weisberg said. The company will take advantage of the days the office is open to also host a mix of in-person events and programming "to have some time to bond as colleagues," she said.
However, about 25% of theSkimm's workforce of 130 employees will remain fully remote — those that do not live in the tri-state area, some of whom were hired during the pandemic. For this reason, company meetings on Mondays will remain virtual to accommodate those remote employees.
The hybrid work policy will be in effect for six months, and then the plan will be reevaluated. At the end of the day, the plan is an experiment. "We've said we have no clue how this is going to play out in practice," Weisberg said. "If there's one thing we've learned from the pandemic, it's that the only constant is that there are very few constants. We want to have an open dialogue, and get feedback and make changes."
When asked how employees have responded to the plan since it was announced last week, Zakin said it's been "overwhelmingly enthusiastic" so far.
But not every return to work plan has been well-received at media companies.
A recent announcement by Condé Nast that employees should return to the offices by Nov. 15 was met with backlash from The New Yorker Union, which represents employees at The New Yorker, Wired and Pitchfork. A member of the union, which is an affiliate of the NewsGuild of New York, told Digiday the date has been pushed back to early 2022.
It's a similar story at Hearst, where more than 300 employees at its magazine division signed a petition pushing back against the company's return to office plan, which is also supposed to go into effect Nov. 15. Unions at both Condé Nast and Hearst have filed Unfair Labor Practice with the National Labor Relations Board against their respective companies' return to office plans.
https://digiday.com/?p=431619
October 2, 2023 • 1 min read
•
•
The publishers who attended DPS were focused on the potential upsides of applying the technology to their operations while guarding against the downsides.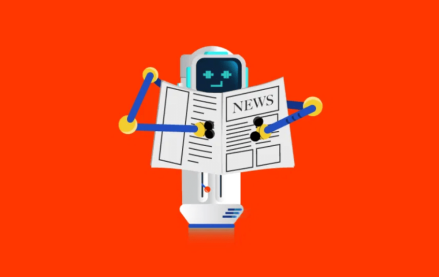 October 2, 2023 • 4 min read
•
•
Now that ChatGPT users can surf the internet for information, some publishers are reconsidering the weight of the issue.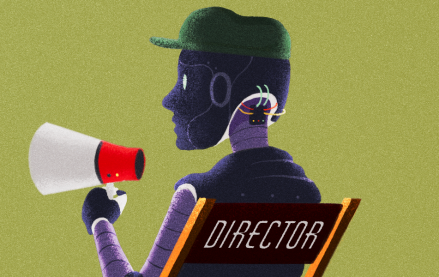 October 2, 2023 • 5 min read
•
•
As Meta makes celebrity-like chatbots, ChatGPT learned to "hear," "see" and "speak" while Spotify is piloting AI-translated podcasts.