How NowThis is looking beyond Facebook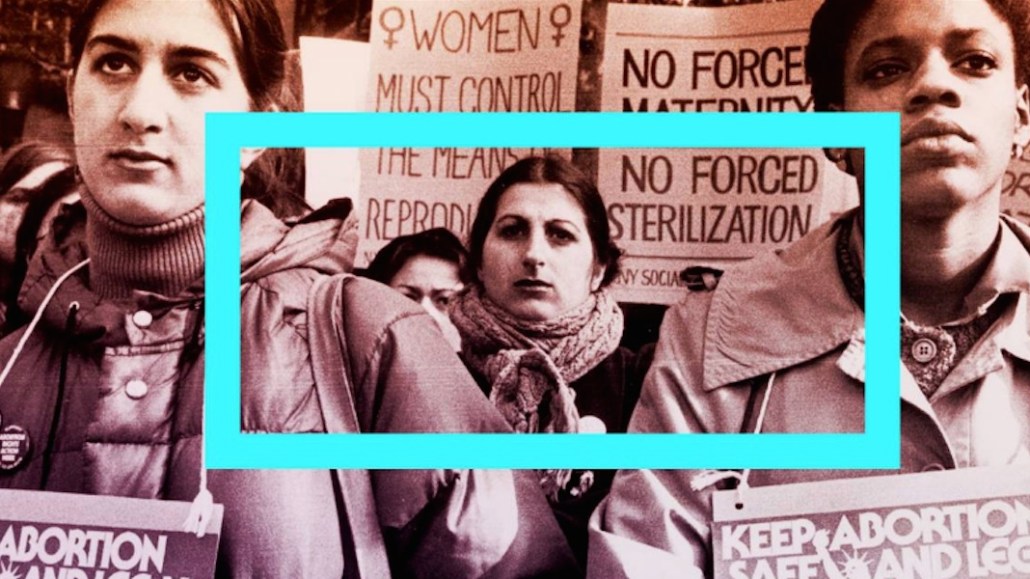 Facebook's decision to devalue publisher content within its news feed earlier this year has forced many publishers to look elsewhere for video distribution. NowThis, which helped pioneer the short news feed video format that took over Facebook, says it's focusing on finding more places to put its videos — but not at the expense of Facebook.
Today, NowThis gets 2.6 billion video views per month across platforms, the company said. Facebook still accounts for a significant majority of those views: For instance, NowThis' main Facebook page alone did 366 million video views on Facebook in March, down from 421 million video views in January, according to Tubular Labs.
But even if views were down slightly on NowThis' main Facebook page over the past few months, the publisher is still growing in other ways on the platform, having passed 1 billion minutes of watch time in April, for instance, said Athan Stephanopoulos, president of NowThis. Interactions such as comments, likes and shares on NowThis' Facebook videos has remained consistent month over month since January, according to Shareablee data; during this time, NowThis' output has remained the same as well.
"We have a massive audience — and it's not just views, but actual engagement of our content," Stephanopoulos said. "It's not about focusing on one versus another [platform], but more of an and-and: We're looking to take the stories we're covering — whether it's through original programming or breaking news — and making sure it finds more and more homes."
On Snapchat, where NowThis said its publisher channel reaches 1.5 million unique users per day, NowThis is launching a second edition for breaking news in June called NowBreaking that will provide national and international coverage. To augment that coverage on Snapchat, NowThis is adding a couple of more people from its newsroom to NowThis' 10-person Snapchat Discover team, Stephanopoulos said.
"Instead of trying to update the existing edition, this is a chance for us to bring real-time, live information to the audience that can be surfaced more toward the top of the Snapchat Discover environment," Stephanopoulos said.
Last year, NowThis hired more producers to make more mid- and long-form programming. Today, NowThis has a slate of 15 shows and one-off specials, including four documentaries, in development. This includes nine Facebook Watch shows, some of which Facebook paid for and others that NowThis or an advertiser funded. To distribute other programs on the slate, NowThis is speaking with streaming platforms, like Netflix and Amazon, and some linear TV networks, Stephanopoulos said.
Some of the longer programming will also go to YouTube, even if it has originally aired on Facebook or another platform first. It'll also run on NowThis' website, which the publisher relaunched earlier this year as another place to distribute longer-form content (and sell some pre-rolls, to boot).
"Facebook is investing and leaning into longer form, but it's also given us the ability to take that content and find more homes for it," Stephanopoulos said. "For longer form, we're investing as much on YouTube as we are on Facebook."
While NowThis has not been hit hard by Facebook's algorithm changes as other publishers have, the publisher is helped by the fact that it's not a solo brand and is instead part of the digital holding company Group Nine Media, which also owns The Dodo, Thrillist and Seeker. Group Nine has raised $140 million to date and counts cable giant Discovery Inc. as a lead investor.
"Even when you hit [view counts] that are in the billions, it's still hard to monetize that at scale, as evidenced by what happened to Maker Studios," said Bernard Gershon, president of GershonMedia. "But for NowThis, it helps that they have an investor like Discovery on their side."
NowThis is also putting more emphasis on diversifying its revenue. Stephanopoulos wouldn't give revenue specifics but said the branded content business, four years in, is the largest driver of revenue today. Ideally, NowThis wants revenue to come equally from three sources: branded content production and distribution; ad sales revenue from distributed platforms and programmatic (including Facebook mid-rolls and YouTube pre-rolls); and video production and licensing.
"We're seeing growth in all three areas," Stephanopoulos said. "What is healthy is to have equal distribution of revenue across all three so you don't have too much dependency on one revenue stream over another."