How Leaf Group is tapping into its marketplace brands for ad deals
March 19, 2021 • 4 min read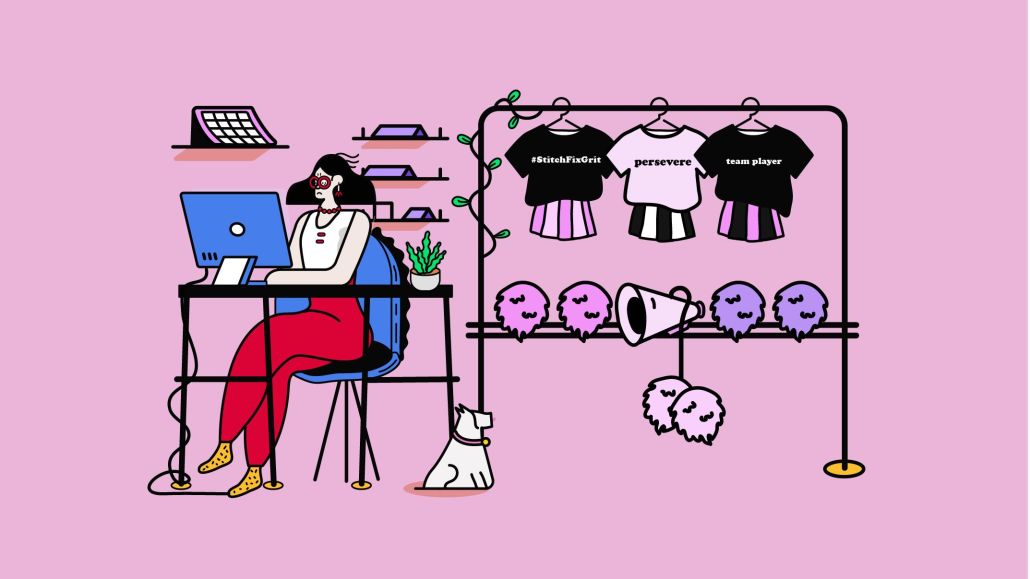 Ivy Liu
Commerce brands know how to sell products. Publishers know how to create large groups of passionate audiences. Both have access to valuable first-party data and media companies that have their hands in both are increasingly at an advantage for giving advertisers what they want.
Leaf Group is one of those companies that has a mix of both traditional media assets, like Hunker and Well+Good, and marketplace/commerce-focused sites like The Other Art Fair and Society6. Together, the company created a strategy that uses the operational strengths and first-party data from both sides of the business to sell advertisers on branded content deals.
"We can create more of the turnkey media opportunities paired with these really exciting flashy moments. If [a brand] only works with a commerce engine, you might only get a cool integration, but can you really attain concrete media value and run a brand lift and get your reach? Probably not," said Jody Rones, svp of brand partnerships at Leaf Group.
This model was executed by Leaf Group in a multi-year partnership with gin manufacturer Bombay Sapphire that started in 2019.
The latest installment of the partnership, which translated into a large six-figure deal for Leaf Group, according to the company, took place earlier this month for the gin brand's new Bombay & Tonic canned drink.
Leaf Group involved its brands, The Other Art Fair, which created a virtual art fair using VR, Society6, whose artists created original artwork inspired by the ingredients of the drink, and Hunker, which created digital assets featuring the canned beverage that lived in the event and on its site.
About 34,000 people attended the five-day-long fair online. They were able to visit three different artists' booths who are a part of the marketplace's network and hear about their art pieces. Attendees also could watch a bartending tutorial on how to use Bombay Sapphire's products as well as interact with a virtual can of the brand's gin and tonic drink. And 50 of the guests were able to get a virtual portrait done by the artists that were then hung on a gallery wall in the event.
To formalize its hybrid approach, Leaf Group created a centralized branded partnership team led by Rones that is able to pull from the strengths of each of the company's brands.
"We have these great marketplace brands with the advertiser infrastructure of a media company. Even if you came to us and only work with us in a marketplace partnership, we come with a large scale branded content team and production people, account managers. We understand advertisers' goals," Rones said.
For the marketplace brands, however, branded partnership revenue is just "icing on the cake and a great opportunity to expand the brand," Rones added. Society6 earns most of its revenue from direct commerce sales and The Other Art Fair earns the bulk of its revenue from artists, like the three in this virtual art fair, who pay for their spots to sell on the marketplace's platforms.
As for a first-party data strategy, this combination of having marketplace brands and media brands stands to give Leaf Group and advantage that many publishers are trying to achieve now as they build their own shops and commerce solutions, according to Travis Lusk, head of tech, North America at media consultancy Ebiquity.
"E-commerce platforms and retailers [are] an extremely valuable source for first-party data," Lusk said.
This is because through a single transaction, an e-commerce platform can get all of that "first-party data goodness" including a name, an email, a mobile phone number and a physical address, which Lusk called "the holy grail of first-party data."
Further more, as both the retailer and the content provider, Leaf Group can see which cross points there are in interests for a person that is both a shopper and a reader, information that a marketer would want to know.
Having different types of relationships across different brands and passion points is key to giving Leaf Group's first-party data strategy both breadth and depth, according to Leaf Group CEO Sean Moriarty.
"Knowing what products, subject matter, content types or experiences our audience is interested in allows us to leverage all of our [first-party] data to help our partners identify the right trends and the right audiences at the right times," Moriarty said.
The artists themselves that are in the Society6, The Other Art Fair and its Saatchi Art networks are also a selling point in perspective brand deals, though Rones admits his team hasn't taped into that selling point enough.
But having a network of more than 500,000 artists and creators between Society6 and Saatchi Art also enables Leaf Group to have early access to trend forecasting in home decor and design, said Moriarty.
"Our made-to-order business model at Society6 means that we can see these emerging trends directly on the platform as they are occurring, giving us significant advantage in increasing relevance and engagement for our customers and our advertisers," he said.
https://digiday.com/?p=405840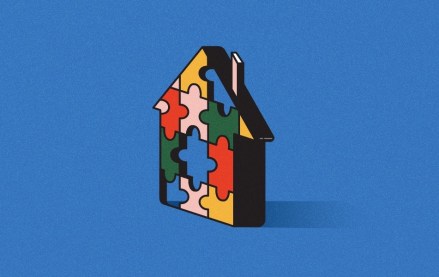 September 22, 2023 • 4 min read
Apartment Therapy's president Riva Syrop took the stage at the Digiday Publishing Summit to discuss the convergence of commerce and sponsorship revenue within its Small/Cool event.
September 22, 2023 • 4 min read
Media execs took stage at the Digiday Publishing Summit to discuss the growing importance of ROI in ad campaigns this year.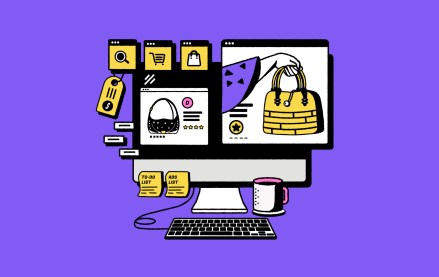 September 22, 2023 • 4 min read
CEO Satya Nadella said AI assistants will be as ubiquitous as PCs and will help users navigate across apps, operating systems and devices.