How Google AMP beat Facebook Instant Articles
January 5, 2018 • 6 min read
•
•
Facebook launched its fast-loading Instant Articles format in the spring of 2015, and Google followed with its version, Accelerated Mobile Pages, in early 2016. Both were an attempt to make webpages load faster. But while Instant Articles' use has stagnated, AMP has only grown in importance to publishers.
Google launched the open-source AMP with news publishers, giving them a stripped-down way to formulate their pages so they'd load lightning fast and help them get surfaced in Google search results. Since then, AMP has been extended to all publishers. Their AMP pages now power other parts of Google's ecosystem, including its mobile news app Newsstand and content suggestions in Google Chrome. Helped by Google's lobbying power, AMP has been adopted by Reddit, Twitter, LinkedIn and even Flipboard.
Instant Articles, meanwhile, has fallen out of the conversation as Facebook increasingly prioritizes video over text articles in its news feed. Several prominent publishers, including The New York Times and the Guardian, have stopped using Instant Articles altogether.
With AMP's help, Google has overtaken Facebook as the top source of external traffic for publishers, according to web analytics firm Parsely. Parsely said Google now accounts for 42 percent of publishers' external traffic. Instant Articles, meanwhile, just replaced publishers' links to their sites so it didn't grow overall referrals from Facebook to publishers in Parsely's network.
The mixed success of these two features, Instant Articles and AMP, speaks to a few things: The divergent business models of the competing tech giants, the importance of publishers to those models and the implications for publishers as they try to survive in a digital landscape that's largely dictated by two tech giants.
Publishers' and Google's interests are closely aligned. Facebook, on the other hand, is foremost a social platform and a closed system. Facebook has been on a listening tour with publishers through the Facebook Journalism Project and thrown some bones their way. But Facebook's fundamental goal is still to get people to spend more time inside its app so it can show them more ads, and the way it's doing that is by pushing them videos and posts from friends and family, not publishers.
For publishers like CNBC that have bet big on AMP, the wager has paid off. CNBC considered the pros and cons of Instant Articles and AMP as traffic and ad revenue sources and ended up adopting AMP in the summer of 2016. Since then, it's become the publisher's fastest-growing distributed traffic source, without cannibalizing existing search traffic, as well as a good source of monetization, said Deep Bagchee, svp of product and technology at the financial news outlet.
"Overall, we're super happy with it," Bagchee said of AMP.
Instant Articles and AMP have gone in different directions since they launched. Because Google's business is predicated on the open web, it was motivated to apply the standard widely. Rudy Galfi, an AMP project manager at Google, said AMP was initially about solving page speed for news publishers, where the speed problem was worst. Then came features that would support interactive pages, which benefited publishers and e-commerce sites alike. So publishers wouldn't have to build specific pages for every platform, AMP worked with Pinterest, Twitter and others to link to AMP pages. Google is working on adding more publisher subscription support to AMP pages.
"We always thought AMP could play a very big role solving that problem of mobile web speed," Galfi said. "That was all it was about in those early days. Since then, we've built features to add more engaging experiences, help with advertising and subscriptions."
All this has had a network effect. Parsely now counts AMP traffic on seven different platforms, including non-Google ones. Flipboard started supporting AMP at the end of 2017 after seeing more publishers test it, said Sarah Gallagher, Flipboard's head of publisher partnerships. "From the get-go, we wanted to create a sustainable model for publishers and content creators, so it made sense for us to support AMP," she said.
Facebook, meanwhile, has expanded ad opportunities in Instant Articles, introduced newsletter sign-ups and begun testing publisher subscriptions on their Instant Articles pages. Last year, it made an effort to make Instant Articles pages work on Google and Apple News.
Facebook said the number of publishers using Instant Articles, monetization and traffic are up.
"Instant Articles is the best format to distribute articles on Facebook, and we continue to be committed to delivering value to publishers," the company said in a statement. "We've made significant ad monetization improvements in the last year and are encouraged that the most recent feedback from the majority of publishers is that the ad revenue they generate from a pageview in Instant Articles is higher than an equivalent pageview on the standard mobile web. We're also in the early stages of making Instant Articles work for publishers' subscription businesses and look forward to continuing to collaborate with publishers on building new products."
One area that publishers said they could stand to see improvement on AMP and Instant Articles is monetization. Both have some restrictions on the types of ads that are supported, in the name of user experience and speed, and both platforms say better monetization is a priority. Here, too, though, AMP seems to have an edge. Publishers have more control over sales on their AMP pages than with Instant Articles, and there's less Instant Articles traffic to monetize anyway. Facebook's effort to make Instant Articles pages work on Google and Apple News was shrugged off by publishers, which said they were more concerned with monetization and data. Many publishers say higher ad rates for Instant Articles are irrelevant since the traffic volume is small.
Alex Skatell, founder of political news site IJR, said Facebook has done some good things, but Google is way ahead in sharing data with publishers about their posts' performance. "Publishers need more information from Facebook — they're only giving us part of the story."
Publishers still have their gripes with Google — its search algorithm has always been a black box to them, for example — but initiatives like AMP and others have top executives at such prominent media companies as News Corp and the Guardian publicly praising Google CEO Sundar Pichai by name while deriding Facebook. Publishers said Google's dashboard gives them an easy view into errors in AMP pages so they can fix them fast, provides generous technical support and is helping them make more money through ads on AMP pages.
"They've innovated," said another publishing exec of Google, speaking anonymously for fear of retaliation by Facebook. "They're giving publishers tools. And they're giving us more ways to monetize. That's more than we've gotten from Facebook in the past six months."
Publishers can't ignore Facebook, with its sheer audience size, but see a lot more to gain these days from cozying up to Google and AMP.
"Google is working with publishers like ourselves on a regular basis to optimize what we do with AMP," said Mark Kortekaas, evp and CTO at Univision and Fusion Media Group, which experiments with Instant Articles on its publications but doesn't use it by default. "We do not have the same level of direct engineering engagement from Facebook. Google is very invested in working with us on a number of fronts on how we improve mobile performance, and AMP plays considerably into that."
https://digiday.com/?p=269743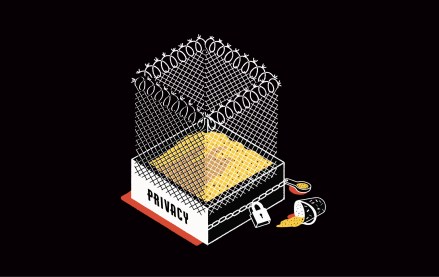 December 4, 2023 • 4 min read
FLEDGE stands for 'First Locally-Executed Decision over Groups Experiment' and makes ad auction decisions in the browser, rather than at ad server level.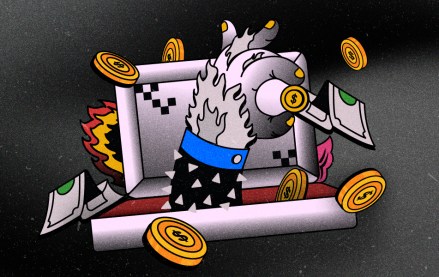 December 4, 2023 • 7 min read
A look at the genesis of ad tech, from the first online display ad in 1994 to the dotcom crash.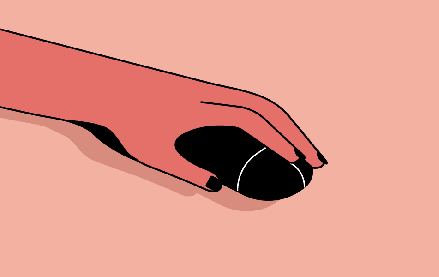 December 1, 2023 • 3 min read
People claim that the role of chief diversity officer is vanishing. However, AI is booming, and the CDO can help ensure responsible AI.