Big consumer-facing publishers like The New York Times and Time Inc. may be struggling, but there's one part of the publishing industry that's still a $19 billion business: academic publishing.
Academic publishers like The Netherlands' Elsevier and the U.K.'s Macmillan have built massive businesses by selling pricey subscriptions to individuals and publishers. A single subscription to Nature, for example, can run for $199 a year, while big universities and libraries pay millions of dollars yearly to journal companies for both offline and online access.
But nobody is safe from digital. The Web and changing reader attitudes about science publishing are forcing the big research publishers to rethink the traditional stranglehold that they've had over their content.
This week, 171-year-old Macmillan announced a new plan that would make it easier for article authors and subscribers to share content from its 49 journals. Using its new platform, called ReadCube, subscribers and authors can share links to articles with non-subscribers, who can then read and annotate it. The company is also extending that access a select group of science blogs, which can freely share content with readers via links in their articles. Macmillan also imposed two big limitations, however, by preventing readers from either printing or downloading the articles.
"We exist to help scientists share information with one another and to disseminate their discoveries with society at large," said Timo Hannay, managing director at Digital Science, the Macmillan division in charge of ReadCube. "That neatly plugs into what we're doing here."
Hannay said that one of ReadCube's biggest benefits is that it gives Macmillan more data about how people are reading and sharing its journal articles. The lack of freely accessible journal content online has created a gray market, wherein researchers surreptitiously pass around PDF copies of their published articles via email or USB drives. That dynamic changes with ReadCube, which can measure a variety of data points about reader habits online.
"We like to be able to tell our authors how much their paper is read not only by people who have subscription access but also by people who have a shared copy of it," Hannay said.
But Macmillan's move is more than just a response to the new ways people are consuming its journal content online. Over the few years major research funders such as the National Institute of Health have pressured research publishers to adopt the practices of open access, which mandates that peer-reviewed scholarly research should be freely available online after it's published and not hidden behind paywalls. The effort picked up steam last month when The Bill and Melinda Gates foundation, which spends roughly $900 million on global health programs and research, said that it would soon require that fundees only publish their work with the open-access stamp.
"If Time magazine puts up a paywall and you don't get to see a picture of Miley Cyrus with a dog, who cares? That wasn't funded by taxpayer money," said Daniel Marovitz, CEO of Faculty of 1000, which runs an open-access scientific journal via F1000 Research. "If my entire lab was funded by the federal government and the only way anyone can see it is if they pay fifty bucks for an article, there's something wrong."
Marovitz said that, while Macmillan's move obviously makes it easier for people access the journal's content he doesn't think that ReadCube will change the fundamental issues with the way the prominent science journals are structured. Beyond the many paywalls erected around research content, Marovitz pointed to the longstanding issues around anonymous peer review and the long delay between when an author submits an article and when it gets published. "This really feels more like 'open-access greenwashing,'" he said.
But business-facing research publishers, like the consumer-facing counterparts, ultimately have to strike a balance between the need to reach as many readers as possible and the need to exist as a business. Magazine and newspaper publishers, many of which freely tossed all of their content online without asking anything from readers, didn't strike that balance well.
"We can't fulfill our mission if we go out of business," Hannay said. "We wouldn't be doing anyone a service if we did that."
On the other hand, it's clear that the journal publishers are in a stronger position than many consumer-facing media companies, which have been more vulnerable to the disruptive pressures of the Web. Journal publishers, in contrast, still have a monopolistic hold on almost all science publishing, which is why they've largely resisted disruption — at least so far.
"There's no competition," Marovitz said.  "You can't go somewhere else to get this research. There's only one source on Dr.  Smith's latest research — and that's Dr. Smith. This gives them an edge that most publishers just don't have."
https://digiday.com/?p=98096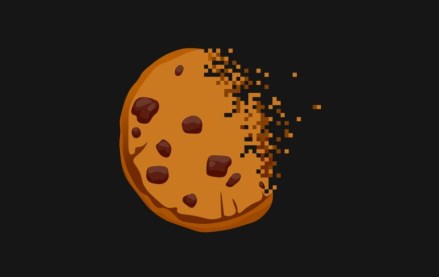 September 21, 2023 • 9 min read
Publishers who attended the Digiday Publishing Summit opened up about their top challenges, concerns and curiosities during closed-door, anonymous town hall meetings.
September 21, 2023 • 4 min read
WBD is seeing ad revenue growth from its YouTube channels and engagement on Threads surpass performance on X.
September 21, 2023 • 4 min read
Powering all of Amazon's hardware is an updated large language model, that could help connected devices actually be smarter.