Hearst's latest digital subs foray is $100 per year exercise videos
July 11, 2019 • 4 min read
Hearst is continuing its moves to find digital subscription revenue in offshoot products with a new streaming video service offering access to 35 hours' worth of workout classes. The service, which costs $15 per month, or $100 per year, will be available on iOS and Android devices as well as Apple TV, with Roku and other OTT integrations planned for later this year.
Called All/Out Studio, the subscription product is the fourth commerce product Hearst has brought to market since last year, when it introduced the Backslash Fit, a $90 yoga mat. Hearst also released "Keto for Carb Lovers," a cookbook developed by Women's Health and Delish, Hearst's digital-native food site, and the Runner's World Store, an e-commerce storefront stocked with a mix of branded merchandise and editor-approved third-party products.
In theory, producing and selling these products helps Hearst diversify revenue while honing the publisher's expertise in driving business results for brands. But as the product studio continues to notch modest wins — a spokesperson said Hearst has sold out two runs of the Backslash, without sharing the size of either run — it is growing more confident in its ability to create things that turn a profit; at least five more are expected to launch this year.
"We want to add value to the consumer relationships we have, and to find audiences outside our world, if possible," said Sheel Shah, Hearst's head of consumer products.
Like the Backslash Fit, All/Out was assembled partly out of pre-existing materials. Many of the workouts included in the service, such as Superhero Shred, were originally published as DVDs produced by Hearst-owned brands including Men's Health, Women's Health and Prevention, though a number of workouts are exclusive to All/Out.
All/Out will also expand its content library every month, Shah said, and that stream of content will provide ongoing opportunities to market All/Out across Hearst's channels. At launch, Shah's team will focus on a combination of Hearst properties' newsletters, organic content distributed through social platforms including Facebook and Instagram, and promoting the product on specific articles. Hearst also plans to tap into the social followings of the fitness talent that produced All/Out's workouts. Eric Leija, for example, has close to half a million followers on Instagram.
That approach is the result of learnings Hearst has gathered since it began selling its own products. For example, when Hearst set out to market "Keto For Carb Lovers," Shah said they slimmed down the number of channels it used, focusing only on specific verticals or articles. "We learned that focusing on a particular content category or vertical, or an audience that has higher signal, that'll be much more effective use of your marketing muscle than a run of site or a blast," Shah said.
The economics of marketing All/Out are slightly different, because it offers recurring revenue. As the team calculates a lifetime value for All/Out subscribers, tactics will change, Shah said, explaining that the team will likely ingest at least one month's worth of data before it begins doing any paid marketing.
"We'd like to leverage our reach before we start spending on folks [when] we don't know which will convert," Shah said, who added that it will draw on many different kinds of data it is ingesting across its sites. "With the amount of data we have through affiliate and consumer behavior, we'll have a leg up."
That spending will likely be concentrated on social platforms including Facebook and Instagram. While Shah did not rule out the prospect of building separate social accounts for All/Out or using social ads to promote it, Hearst has used those channels sparingly in the past. The Backslash, for example, amassed barely more than 1,000 combined followers across Facebook and Instagram, and has not posted anything on either platform in 2019.
Though the product studio team has spent money on Amazon search ads for past products — Hearst is running Amazon search ads for both the Backslash and "Keto for Carb Lovers," for example — it is unlikely to spend money on Amazon because All/Out is an app, rather than a physical product.
The products division is part of a growing campus Hearst is building down in Easton, Penn. Around 150 employees will be heading down there, though it will have space for up to 175, according to the developer in charge of the project. Last fall, Hearst's products team totaled 16 people; today, it is closer to 20, though the number of people across Hearst that pitches in is much higher, a spokesperson said.
As publishers such as Hearst, BuzzFeed and Meredith continue to their push to show marketers that they can drive concrete outcomes for them, brands and agencies are hoping that it might advance toward a moment when publishers might grow more open to working on outcomes, rather than just the sale of media or distribution of content.
"There is a significant opportunity to push for a transformation to outcome-based value exchanges," said Gene Turner, evp at Horizon Media and head of Big, a sub-agency dedicated to serving DTC brands. "We need to collaborate to create these norms."
https://digiday.com/?p=340542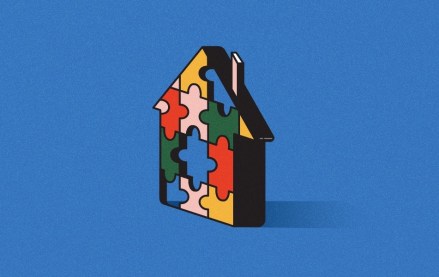 September 22, 2023 • 4 min read
Apartment Therapy's president Riva Syrop took the stage at the Digiday Publishing Summit to discuss the convergence of commerce and sponsorship revenue within its Small/Cool event.
September 22, 2023 • 4 min read
Media execs took stage at the Digiday Publishing Summit to discuss the growing importance of ROI in ad campaigns this year.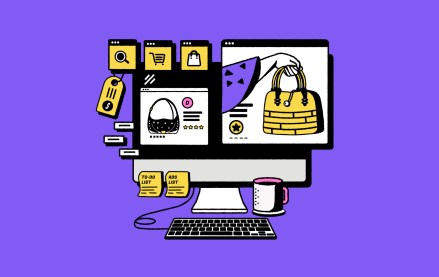 September 22, 2023 • 4 min read
CEO Satya Nadella said AI assistants will be as ubiquitous as PCs and will help users navigate across apps, operating systems and devices.