DTC brands force agencies to think of new ways to get paid
March 29, 2019 • 5 min read
The rise of digitally native direct brands is spurring more interest in new types of financial arrangements between brands and agencies.
The issue is largely that e-commerce founders often don't believe that agency and brand interests are aligned, leading to most of these new types of companies preferring to create their own in-house marketing departments. In response, agencies have to change up how they work. These new models include equity-based arrangements that involve upfront investments and ownership in the client's companies; discounted rate cards; "fire-at-will" policies that peg payment to specific projects; or outcome-based models based on specific KPIs. 
The Engine is Red, a Santa Rosa, California-based agency has done both funding and other performance-based models. For equity-based arrangements, founder Chris Denny said that it feels like there is more "control" because "you're part of a team that makes it work."
The company is now exploring one model with an upstart cannabis company by developing positioning, branding and packaging. It has an ownership stake in the company, and gives them a discounted rate card, billing them "as needed." Equity dividends are tied to capital raises, exits, acquisitions or quarterly basis.
The difficulty, said Denny, is making sure that those are calculated over a long term, and he also includes in the model other targets like lifetime value.
"This type of performance model works for a DTC, disruptor brand," he said. "And that's a great time to contribute a huge amount of value especially when they are a single acquisition channel in the beginning."
Outcome-based models have existed for a while. Years ago, performance-related compensation was heralded as the future of the agency business, the idea being that it would stop agency work from being commoditized and also increase trust and strengthen the relationship between agencies and their clients. The issue is that agencies have major overheads. And "outcomes" are a tricky notion — marketing can only have a certain impact on sales, or revenue. But for DTC brands, who have simpler models, these arrangements can be more attractive.
For Denny, this often means lowering billings — he said he's often charging clients six figures where he would be charging seven. "Clients are exhausted by assuming a huge bulk of risk over a long commitment with little visibility," said Denny.
Part of that has, of course, led to the in-house movement. And for digitally native brands, many of whom are doing their own marketing work, paying for an agency has to come with some kind of guarantee. The ANA, which has done a number of studies into what's driving the in-house movement, found in a report this year that there is an "aversion" to using agencies among these brands. "Agencies that can figure out how to align with these startups and their business needs can become critical partners to DTC brands as they grow," the ANA report found. The trade body found that an increasing number of agencies were creating more outcome-based models or taking stake in the companies.
Matthew Zehner runs a 10-year-old agency, named Zehner, in Los Angeles. In the beginning, his agency took equity from companies that were his clients. In the early years, especially at startups with not a lot left to lose, people would give him up to 50 percent of the company. "It's all kind of worthless," he said. Then, the agency experimented with a model where it invested a little in the company, to own between 2 percent and 5 percent. "Our minds have now been, they want to keep costs down and get services but also, we want skin in the game because they want you to work harder."
One of its clients is an apparel company Dress the Population, which sells wholesale but also online. Zehner is now working on a project basis to help it redesign its site, but also help with a specific challenge, like the problem of managing returns. "We're business partners now in a solution," said Zehner.
Most of these arrangements are more common with those types of companies because it's slightly easier to measure performance when you're only selling through one channel. Dress the Population's CEO, Adam Schoenbaum said that there is a real expense involved in paying an agency that simply doesn't make "financial sense" for a startup. "By us partnering, it creates an amazing situation where [Zehner] can share in the long term upside potential."
At Horizon Media, a new performance-based agency, named Big, will be aimed specifically at garnering clients in the startup, emerging brands and e-commerce space. The unit will offer data management, buying, channel strategy and everything Horizon provides, except that the compensation model is 100 percent driven by "business outcomes."
Other agencies like Gin Lane, or the venture capitalist-agency hybrids like Bullish, also offer more flexible work arrangements. Gin Lane, which has made a name for itself as the branding agency behind Harry's, now has a ventures arm that invests in brands. "It's important for those involved in creating wealth and ownership, to share in that journey as well," said co-founder Emmett Shine.
Digital agency Digital Operative has decided to focus its approach on clients in e-commerce, including Amazon. That means working with clients on outcome-based arrangements where the "outcome" is how much sales are being driven to the brand's DTC site. In some cases, said CEO BJ Cook, he's created financial models where he has a minimum monthly retainer and a percentage of revenue he earns based on revenue driven to certain channels, like Amazon.
"There's definitely more interest in these models, now, because of the rise of e-commerce only brands. If I bring this up to a Fortune 500 company, they don't want to do it," said Cook.
https://digiday.com/?p=327898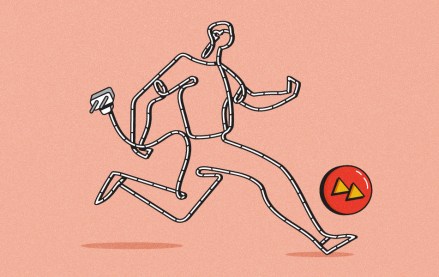 September 22, 2023 • 4 min read
Women's sports are having a moment. Brands, media companies and agencies are looking to get in on the action.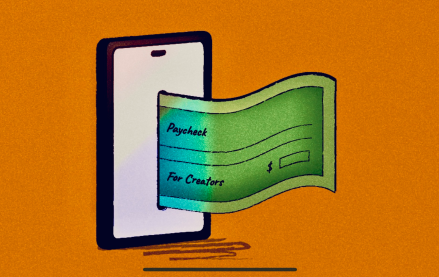 September 22, 2023 • 6 min read
The Hollywood strikes were supposed to be a game changer for many of them, but the situation hasn't quite lived up to the hype.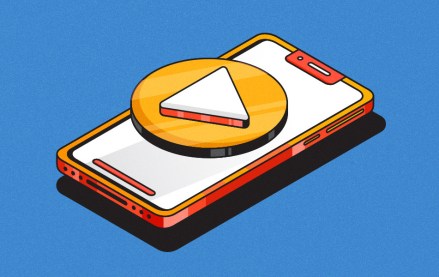 September 22, 2023 • 5 min read
Given the rise of short-form video, agencies that focus on the format, rather than specific platform expertise, will reap the rewards.