Hearst's Troy Young: Access to data drives organizational change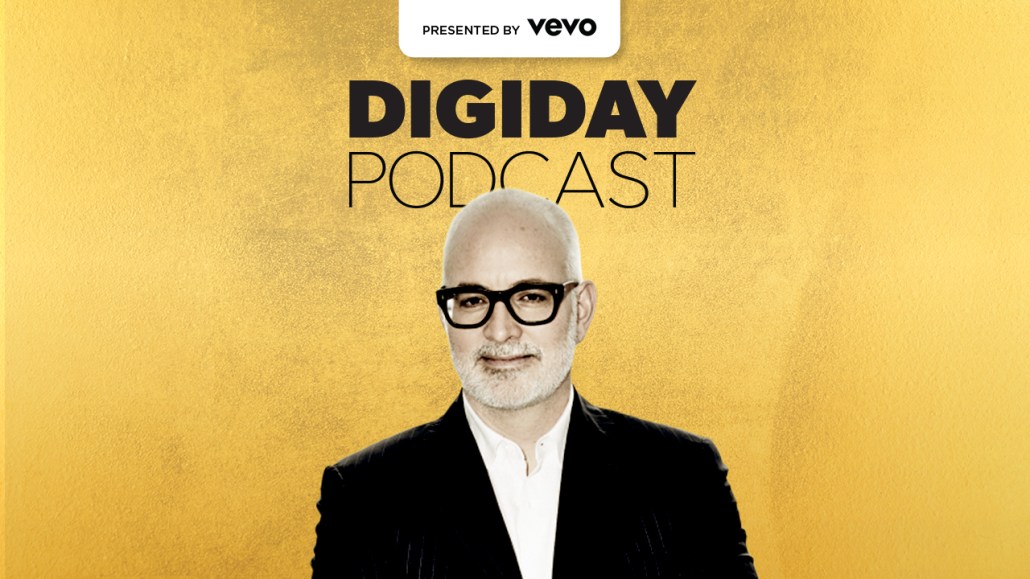 Subscribe: iTunes | Spotify | Google Play | Stitcher | Anchor
Despite the ever-changing methods of delivering content, Hearst, first and foremost, remains a magazine company.
"Magazine media is being redefined," said Troy Young, president of Hearst magazines on the Cannes edition of the Digiday Podcast. "It's obviously hard because the product before was so understandable –both the ad product and the physical product. Today it looks very different. We don't just make text. We make everything and distribute it across 10 different endpoints. But underneath it, what magazine media is, which is somewhere between news and entertainment, is vital."
In the latest episode of our podcast, Young talks about culture changes at Hearst, his ambition to integrate data in every part of the organization and more. Edited highlights below.
Executing strategy is the hard part.
"Today, we're going through a very significant culture change. The game of the business is scale, quantifiable relationships with consumers and a mixed media delivery of content. The biggest challenge is to execute. It's not hard to figure out where you have to go. You have to have strong IP, brilliant understanding of distribution an extraordinary monetization muscle and have a real technical and data competency but the path is hard."
Data affects the organizational structure.
"Data is changing the structure of an organization. The more that you push data into an organization, the more you quantify the input and output [and] the more the organization is affected in self-organizing. I'm building data into our communication system. That's how you get notified when there's a follow-up required on an account that comes via Salesforce comes through Slack or how many followers we have on Instagram also comes through Slack. Dashboards are not embraced by most people. My goal is to have data flowing through the company."
Subscriptions will be hard for the fashion space.
"When I break down the portfolio, some of them naturally fit a modern digital membership proposition. In the area of women's service, there's a lot of opportunities around commerce. In health, we're launching VOD in July. In the fashion space, it's harder to think [about] how you build a paid subscriber because there's too many substitutes to the content. Vogue tried to go after the Business of Fashion, Women Wear Daily territory, which is logical. In that space, you have to mean more to people who buy your media."
https://digiday.com/?p=338202