The Guardian's David Pemsel: We can't be complacent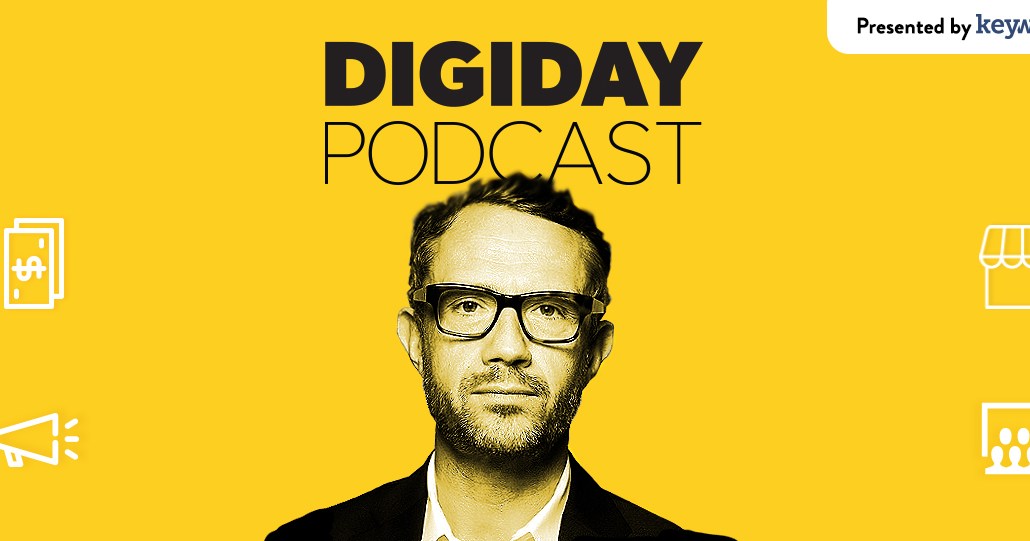 Subscribe: iTunes | Google Play | Stitcher | Anchor
Three years ago, The Guardian set out to break even after years of losing money. While other publishers put up paywalls or metered models, The Guardian stuck to its "open" mantra by instead offering a membership program premised on asking readers for donations. This has drawn in 800,000 paying members, putting The Guardian on the path to profitability.
The Guardian CEO David Pemsel says while this model is working at the moment, they can't get complacent and assume that this will be recurring reader revenue.
"When we do [big] stories, you'll inevitably see [contribution] spikes around [them]. We have a relationship between the two," said Pemsel during the Digiday+ live podcast event held in London this week. "Our reach is driven by the quality of our journalism and validates our journalism. But it does not validate our business model. I don't think we could ever be complacent to say with certainty that readers will continue to contribute. But at the moment, the numbers are going in the right direction. Once we get to break even, our new strategy will start from April 1, 2019. We're trying to work out what one has to believe to continue this growth."
In our latest podcast, Pemsel talks about the path to breaking even, the relationship with the duopoly and more in this episode. Edited highlights below.
Getting to the zero.
"In June 2015, our forecast was that if we hadn't changed anything, we would have ended up with a cash outflow of about £100 million [$130 million]. Our four pillars to this strategy [are] building reader engagement, encouraging reader contribution, reshaping the business around the realities of the ad market, reducing costs and increasing agility in the business. From then, that [cash outflow] number went from £87 to £57 to £38 to £19 million [$24 million]. The forecast is to get to zero. We're not there yet and 6 months is an awful long time in our business with huge amounts of change to come. But we couldn't be prouder of that progress because nobody knows. I can't forecast 6 months out, let alone saying we can do this in 3 years."
The numbers with the new model.
"Over 800,00o people pay us something across three different buckets of revenue. There are one-off contributions, which is just over 300,000. There are 230,000 print/digital subscribers and then the balance is recurring contributors who pay a standard amount of money each month. People have defined this contribution model as the third way. This contribution model is unique to us. It shows people have a vested interest in making sure The Guardian is sustainable."
America will pay but Trump stories won't cut it.
"The U.S. and Australia are making positive financial contributions [to the Guardian's business] after a number of years of big investment. We are getting much clear on how the different [countries] differ. We're getting much smarter in analyzing data on people's propensity to contribute. In the U.S., there is a cultural landscape where people are prepared to support journalism, NPR being the classic model. Their propensity to contribute means that America will play a fundamental part. What you have to be careful about is the UX, creating as minimum friction as possible. If there is an important story like gun crime — I don't think Trump is going to cut it at the moment, but the impact of Trump — will create that feeling that people want to support journalism."
GDPR will empower Google.
"GDPR will empower Google. If it's about containing them, it hasn't achieved that. If it's about giving everyone more confidence on how to manage data, it has achieved that. In the way in which Google is totally embedded in the ads system, there is no ad market without Google. If data is the ultimate currency of the platforms that Google almost totally owns, it has totally benefitted from it. Facebook has a lot more problems than worrying about GDPR."
Facebook has no overlapping interests with The Guardian.
"If you sit with Facebook and try to find strategic alignment and say 'Let's concentrate on the things we do agree [on],' we don't have many. By that, we probably mean zero. We came out of Instant Articles. Our strategy is how to convert the anonymous reach of this incredible organization into a known audience and understand that data more so we can drive reader contribution. With Instant Articles, there is no access to data, there is no safeguard around quality and the algorithm favors virality over quality. I find myself stumped in that meeting. Trying to find connection points has been difficult. We're in different businesses."
https://digiday.com/?p=303731