Why Google's decision to withhold programmatic data is pushing some advertisers to pull ad spending
March 23, 2020 • 6 min read
•
•
As advertisers search for more transparency into their programmatic buys, they're demanding more data from ad tech vendors. One holdout in those negotiations is Google. The search giant's dominance in advertising technology has long given advertisers a cause for concern. Now, some of those advertisers are using their influence over other ad tech vendors to mitigate the risk.
The head of display at a U.S. based retailer recently decided they would not buy ads from the world's largest online ad marketplace, known in the industry as Google Ad Exchange, for a key campaign. They wanted granular log-level data about the programmatic bids they won and lost over the key festive period last year but Google said no. Instead, the advertiser spent its media dollars with six other ad exchanges that were willing to share some of that data, as well as offer certain discounts.
"Google's ad exchange didn't make the list primarily because they're not willing to give us any transparency or data around not only their take rates on our media sped but also anything we could already pull from our demand-side platform," said the head of display on condition of anonymity.
Many advertisers share the same frustrations but have been reluctant to stop buying ads from Google's ad exchange for fear of how missing out on all its ads. In reality, the outcome of the decision isn't so clearcut.
"In fact, we benefited from much stronger CPMs without Google's ad exchange versus when we used it over the same period the previous year," said the head of display "It doesn't make sense to continue pumping money into Google when we could reach our top publishers through other exchanges," said the head of display.
Other advertisers are making similar moves for the same reasons.
Procter and Gamble's marketers are in the process of reducing the amount of money they spend in Google's ad exchange, according to three ad tech executives interviewed for this article. It's unlikely, however, that those marketers will follow in the footsteps of the U.S-based retailer and pull of P&G's media dollars from Google's ad exchange, said the execs. After all, Google's vantage point over auctions means it can keep prices down for advertisers and outperform other marketplaces.
"There are several big programmatic spenders that are saying to Google if you don't share more granular data with us then I'm going to take my money elsewhere to someone who will," said one ad tech executive with knowledge of those plans."
Unlike other ad tech vendors, Google rarely shares data on the impressions it sells. Instead, it has tended to share aggregated information. That's left advertisers with lingering questions about how much money Google makes from their bids as well as its role as a reseller of impressions on behalf of other ad tech vendors.
"Advertisers are frustrated that Google has built a programmatic business that performs well but isn't forthcoming about how it works," said Chris Kane founder of Jounce Media.
For now, it only seems like only a handful of the larger, more sophisticated programmatic advertisers are weighing up how much money to pull from Google's marketplace.
"We're seeing Google's ad exchange become slightly less of the total pie," said Jay Friedman, president at programmatic agency Goodway Group. "I don't have a percentage but it's less but not significant."
Google seems to have decided the risk of losing a smaller group of smarter programmatic advertisers is worth it to protect its share of the multitude of advertisers that will continue to buy from its auction regardless of whether it's the cheapest way to win the right impressions.
Over the last decade, Google has built an ad auction model that has media buyers in a bind.
On the one hand, Google gave advertisers audience targeting data and a better chance of winning online auctions for ads in its own marketplace because its ad tech could wait for rival vendors to submit their bids before making its own. On the other hand, those benefits were only beneficial to those advertisers that used Google's ad tech products to buy its inventory. Some advertisers balked at the setup, wary that Google's bidding platform would funnel more spend to its media properties instead of treating all inventory objectively. Other advertisers, however, believed that the pros of buying ads from Google's ad exchange outweighed its cons.
For a time, this predicament created an imbalance of power in Google's favor. Then rival ad tech vendors, also known as supply-side platforms, tried to tip the balance in their favor.
Google's ad exchange had the ability to offer buyers the opportunity to bid on every impression then SSPs used header bidding to do the same. Then the SSPs began running first-price auctions where advertisers could bid exactly what they are willing to pay for an impression unlike in Google's own ad exchange where the price an advertiser paid for an impression was slightly higher than the bid they made.
Eventually, Google decided to rewrite the rules of its auction to make them fairer. Last year, it introduced a unified auction governed by one set of rules for all bidders where the winner will pay the amount bid and not a cent more as was previously the case. In theory, this unified auction would put Google on a more level playing field with rival ad tech vendors as it removed the search giant's ability to give advertisers the opportunity to outbid rivals trying to buy the same impression through other non-Google marketplaces at the last second.
But the switch has also had some unintended consequences.
Now that the competition between bids to Google's ad exchange and rival ones is fairer advertisers have more incentives to buy media from those ad tech vendors like Rubicon Project and Pubmatic that give them access to granular data.
This data helps advertisers work out the best, low-fee route to impressions, which is key in unified auctions like the one Google is pushing. In these auctions, where the same publisher inventory is made available through multiple ad tech vendors at the same time, there's a greater chance an advertiser could inadvertently bid against themselves and subsequently be responsible for paying more for inventory. To avoid this, advertisers are using supply-path optimization techniques to broker better programmatic deals, many of which are predicated on the data they're able to get back from ad tech vendors. And with this data, they're realizing there could be a better alternative to buying ads from Google's exchange.
"Off the back of header bidding, the growth of stand-alone exchanges, and the removal of the 'last look' feature, the advantages Google had over other SSPs has dissipated, said Kyle Dozeman, vp of advertiser solutions at PubMatic. In combination with buyers taking a deeper look at ad tech vendors run auctions, limited transparency into how Google runs its own auctions and the advent of supply-path optimization, several advertisers are starting to move to away from the online behemoth to other ad tech vendors for the first time, added Dozeman.
Google declined to comment for this article. A source close to the company, however, said that Google does not treat its own ad exchange more favorably and stressed that its auctions were fair and where the highest bid wins. The source also stressed that ad tech is a competitive market and it's easy for advertisers to shift spend and easy for publishers to change SSPs.
https://digiday.com/?p=356611
October 2, 2023 • 1 min read
•
•
The publishers who attended DPS were focused on the potential upsides of applying the technology to their operations while guarding against the downsides.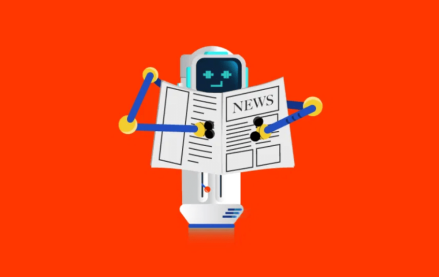 October 2, 2023 • 4 min read
•
•
Now that ChatGPT users can surf the internet for information, some publishers are reconsidering the weight of the issue.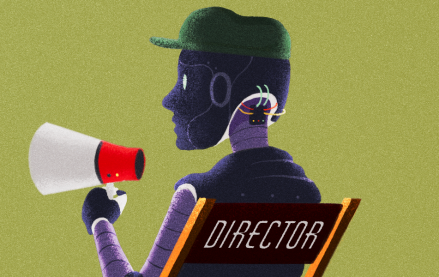 October 2, 2023 • 5 min read
•
•
As Meta makes celebrity-like chatbots, ChatGPT learned to "hear," "see" and "speak" while Spotify is piloting AI-translated podcasts.