Programmatic advertising is preparing for the first-price auction era
October 5, 2017 • 4 min read
•
•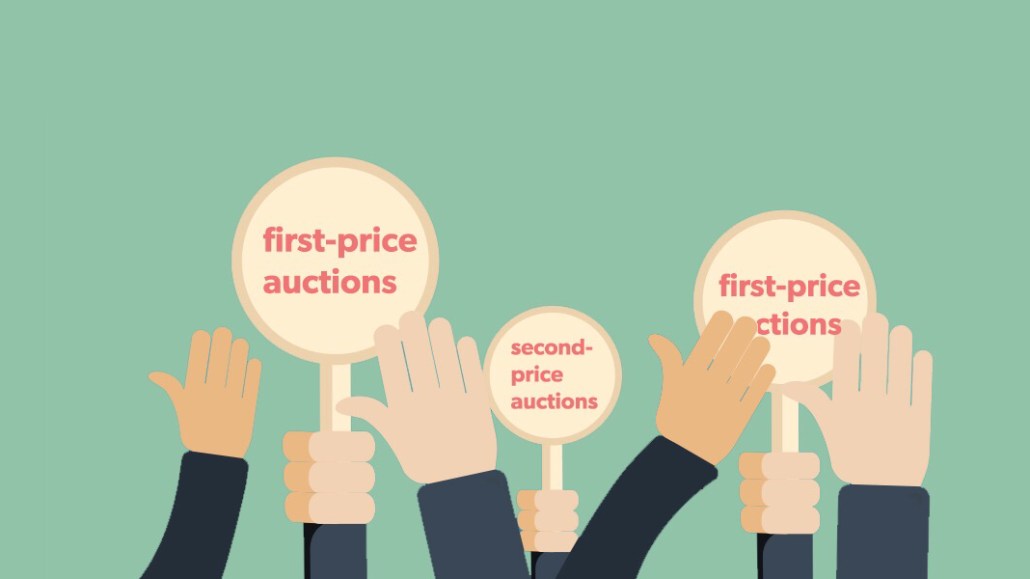 Auction dynamics implemented by supply-side platforms often confuse ad buyers. In order to provide more transparency, exchanges like OpenX, Index Exchange and Rubicon Project all started experimenting with first-price auctions, where the highest bidder determines how much an impression gets sold for.
Second-price auctions — where the second-highest bidder determines the sale price of an impression — have been the underpinning of programmatic. But this pricing model has been called out for lack of transparency, as some supply-side platforms mislabel the type of auction they run or raise the price floors without media buyers' knowledge. That means second-price auctions end up being as expensive as first-price auctions for buyers. As a result, exchanges like OpenX, Index Exchange and Rubicon Project are testing first-price auctions — in conjunction with second-price auctions — to help buyers win in a header bidding environment.
OpenX, for instance, decided last month to give demand-side platforms information on the final auction type in the bid request, which was not disclosed before and is still hidden by many SSPs today, so media buyers can decide on their bidding strategy accordingly. Rubicon Project has done the same, according to Tom Kershaw, its chief technology officer, and rolled out a technology last month that automatically suggests the auction dynamic — first-price or second-price auction — the algorithm thinks is most appropriate for each impression, based on win rates. Index Exchange, meanwhile, is also testing first-price auctions with select buyers who opt in.
"The industry needs first-price auctions now because of the competition with header bidding," said Kershaw. "Generally speaking, second-price auctions are run on display and banner ads, while first-price auctions are typically run on some video inventory."
But first-price auctions may not be the long-term strategy. As technology journalist Steven Levy described in his book "In the Plex," the problem with first-price auctions — as discovered by Google's computer scientist Eric Veach in the early days of AdWords — is since advertisers are supposed to pay the amount they bid, even when the next lowest bidder offered significantly less, they have an incentive to lower their bids in subsequent rounds. In the context of ad tech, that means SSPs and publishers may make less money with first-price auctions than they would with a second-price auction model. With second-price auctions, no media buyer would feel like an idiot and suckered by paying too much.
"Remember, advertisers' budgets are not going up. The move to first-price auctions will slow down the movement of inventory, which is a big concern," said Kershaw. "The industry is heavily built upon remnant inventory. It would be a big problem if publishers can't sell their remnants. The bottom line: It doesn't matter which auction you run; just make it clear [to the buyer]."
Jason Fairchild, chief revenue officer for OpenX, added that auction dynamics are not an either-or debate, although all the academic research points to second-price auctions' superiority when there is one auction. "Because of how header bidding works, there are several auctions in play," said Fairchild. "We're now in uncharted territory, making full transparency that much more critical."
Yet media buyers still can't verify how their bids were actually treated. DSPs think SSPs should report back with this information, while SSPs don't have a definitive answer.
"We are actually not sure," said an SSP executive. "We know that we are transparent, but we don't know if other SSPs are — we don't know the auction dynamics in a container."
From a media buyer's perspective, Michael Santee, programmatic media director for agency Cramer-Krasselt, echoed that sentiment. He said that while SSPs passing back the auction type in in the bid information is a great first step toward transparency, it isn't ubiquitous, so buyers can't fully leverage first-price auctions until all SSPs they buy through adapt their bid information.
With first-price auctions, DSPs also start to account for the market value in their bidder to pay the most efficient price, according to Santee. For example, if the market values an impression at $5 while the buyer values it at $10, the buyer will pay $10 in a first-price auction if market value isn't considered. "If a DSP does take market value into consideration, it will help close the gap between $5 and $10," said Santee.
https://digiday.com/?p=257096
December 8, 2023 • 3 min read
For Atlas Creative, expanding into Roblox is not solely a play to scale up. The company believes there are concrete benefits that will come with having a hand in multiple metaverse platforms.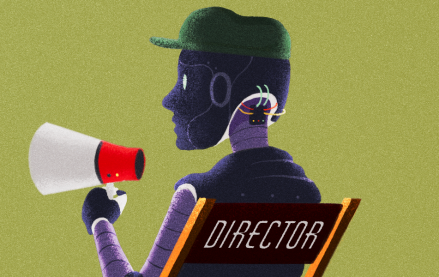 December 8, 2023 • 5 min read
Since ChatGPT became a breakout hit, the names of numerous AI companies and products have entered the cultural vernacular.
December 8, 2023 • 4 min read
Even as linear TV ad spend declines, 23andMe is reinvesting in the channel to boost brand awareness.