Google's Amy Adams Harding on why digital newsrooms should 'act like an e-commerce player'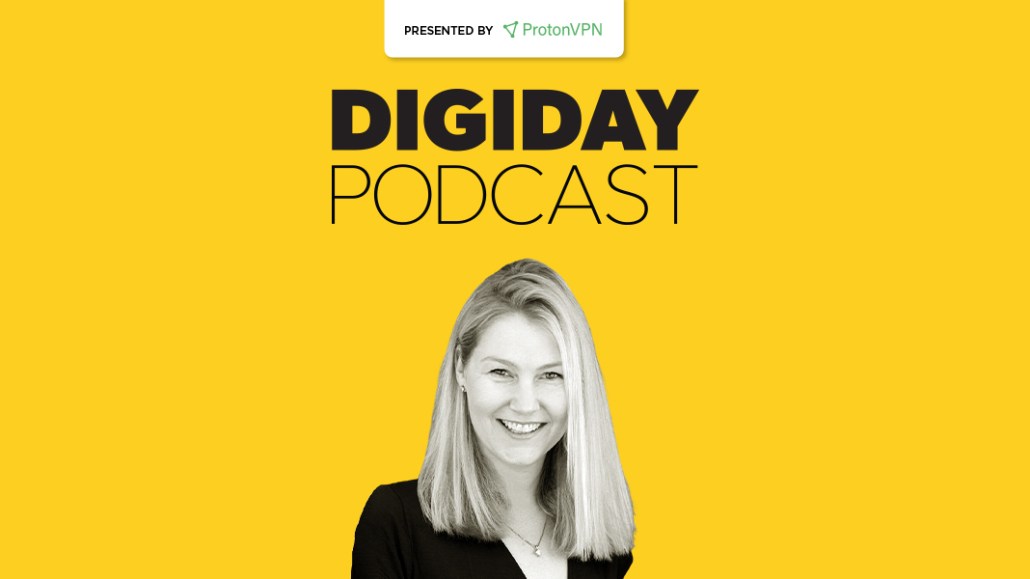 As Google continues to partner with newsrooms to help boost their traffic and revenue, the company's Amy Adams Harding has one recurring piece of advice: "making sure that you're employing e-commerce-like tactics."
"Even though you're a news publisher and your journalism is core to what you do, you are, at the end of the day, selling that journalism," said Adams Harding, Google's director of analytics and revenue optimization for news and publishing, on the Digiday Podcast.
Those tactics include offering a low, middle and high-budget option for content (the middle is most likely to net buyers, Adams Harding says).
The esthetic of the offer matters, too. Adams Harding suggests orange "squovals" (that's square ovals) has proven to drive engagement, as well as making these offers more prominent.
"The number of sites that we've come across where they've got this tiny, little upper right hand side, 'subscribe to us' button — that's not going to build your reader-direct revenue strategy."
Adams Harding also suggests hiring more like an e-commerce player.
"I can't tell you the number of meetings I've had with CEOs of news companies, and they say 'well, I want to launch a reader direct revenue monetization strategy. Who should I hire?' And I say, 'well, for goodness' sake, don't hire anyone from the news industry, hire someone from Amazon, right?' You need to be able to act like an e-commerce player, because those are the ones that are having success online."
But Google's partnerships aren't just about dispensing pat advice. The company works with thousands of news organizations in more than 100 countries via News Consumer Insights, a digital product launched this summer to help newsrooms parse the mountains of they're sitting on.
"It allowed us to create our version of a user engagement funnel, specifically for news," Adams Harding said. "All it did was re-visualize the data in Google Analytics, so that it made sense to a news partner."
Here are highlights from the conversation, which have been lightly edited for clarity.
Number one driver
"The number one indicator of potential subscribers [are] newsletters. Newsletter subscribers are the ones who have the highest propensity to pay for your content. And when you think about it, newsletters are really a $0 subscription. They've already subscribed to something. I can't think of a publication that I've worked with where newsletter hasn't been their number one driver of subscription. And so we spend a lot of time working with our partners, big and small, on their newsletter strategy, because it is an incredibly important driver."
Taming 'the tsunami of numbers'
"Google Analytics is free for all these news publishers. But they had difficulty deriving the actionable insights from what we call 'the tsunami of numbers.' It's just an overwhelming amount of data. We heard this constantly. And local news publishers in particular were having this issue because they didn't have a data scientist on the payroll. So they didn't know how to use this data."
If you can't beat 'em…
"The more we worked with these publishers, we actually also realized that they needed to shift their mindset. They didn't realize they were in the e-commerce business, no matter how they were monetizing their content, whether it was by a paywall, or ads, or subscriptions, contributions, you name it. They just weren't acting like e-commerce companies."