Germany's biggest publisher sales houses unite to fight Google, Facebook and Amazon
May 28, 2019 • 4 min read
Four big German publishing groups are collaborating in order to fight the market power of tech platforms.
Axel Springer and Funke Mediengruppe's joint sales house, Media Impact, has joined forces with the joint sales house of fellow publishing juggernauts RTL Group and Gruner+Jahr to solidify an advertising alliance that sells the combined inventory of all four media groups.
The two new partners house big news titles including Bild, Welt, Business Insider and magazine portfolios including Die Aktuelle. The additions will increase the online reach of the alliance to a combined 50 million monthly unique users, according to Germany's industry online measurement body AGOF. Facebook has approximately 40 million monthly unique users in Germany, according to Statista.
Funke MedienGruppe has over 500 publications spanning eight countries. Spiegel Media, which owns weekly news magazine Der Spiegel, is also a partner, though not a stakeholder. Gruner+Jahr owns flagship titles including weekly news magazine Stern and Geo.
The goal: to actively pull media agency and direct-advertiser investment from the platforms into the media groups' pots. Ad alliance executives will seek to lock in negotiated, custom, annual agreements with media agencies and advertisers that want to work directly with the publishers.
"This level of cooperation [between sales houses] would have been unthinkable in the past," said Carsten Schwecke, chairman of Media Impact's management board. He stressed that collaboration between these major publishing players are the prime way they can win back a higher share of digital advertising budgets from the platforms.
"Growth has been assumed by Google, YouTube and Facebook," added Schwecke. "With this framework and cooperation, we want to get back our fair share. Amazon is also relevant in the German market and growing. This is the base of our future growth: to find the right mix of reach, relevance, service and highest ad quality that you can generate for advertisers and agencies."
For now, the plan is to pitch the new venture to media agencies and advertisers and negotiate rates that lock in spend across the year. Should agencies jump on board, the publishing group partners will greenlight a plan to create the technical infrastructure. The publisher sales houses will have products ready for demonstration at Dmexco in September. By 2020, the technological capabilities and highly targeted data offering will be ready for market, according to Schwecke.
In that way, the alliance is markedly different from others in the market, such as Ozone in the U.K., which is built on a technical platform for delivering the ads across its partners which include the Guardian and The Telegraph. It's also very different than other German cooperatives such as Axel Springer's Verimi and the broadcaster alliance led by RTL Group and ProsiebenSat.1, both of which are centered on creating a single log-in for all users across their portfolios of partners, for data privacy law purposes, and to compete with the logged-in databases of Google and Facebook.
Rather, Media Impact wishes to test market appetite and discover specific demands before committing the resource and investment to creating a lengthy technological joint venture. That will be the next phase. Media Impact's digital division will have between 20 and 50 people who will contribute to working the alliance.
One of the reasons Google and Facebook have sucked up so much digital ad investment is because of their highly sophisticated ad targeting capabilities, which publishers have traditionally struggled to replicate. Schwecke said that the joint venture will be sure to compete in terms of data targeting. But the alliance's core pitch will be that it can provide a level of brand safety and contextual targeting, which is so sought after by advertisers who feel burned by a string of brand-safety and fake-news scandals on platforms like Facebook and YouTube.
Media Impact has been encouraged by the existing success of the RTL Group and Gruner+Jahr media groups, which established the foundation of the alliance already three years ago. They have only just opened up the alliance to other rival publishers, hence Axel Springer and Funke Mediengruppe's recent inclusion.
To German publishers, collaboration is critical to ensuring they can compete with the reach and ease of use of the platforms. "In Germany, the publisher sales houses are cooperating more intensely than ever because the market concentration toward Facebook, Google and Amazon — which are gaining more and more of the ad dollars — has increased," said Oliver von Wersch, Hamburg-based independent publishing consultant and former Gruner+Jahr executive.
There are some 20 publisher sales houses in Germany, but that number may shrink over time as the pressure intensifies and the smaller ones struggle to maintain market position, he added.
"What's groundbreaking about this cooperation is that two of the top-five sales houses in Germany are closely cooperating, and together this will make them the largest sales platform in the country," said von Wersch.
All digital inventory from Axel Springer and Funke MedienGruppe will be available to be bought collectively and both programmatically or directly. While RTL Group and Gruner+Jahr pool TV inventory and print inventory.
https://digiday.com/?p=335529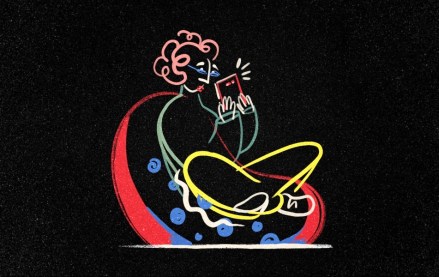 September 28, 2023 • 3 min read
The Financial Times has launched another lower-priced, subscription-based mobile app product a year after the debut of FT Edit to reach international readers.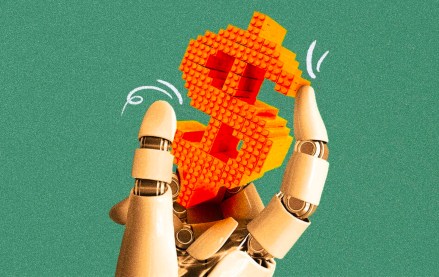 Publishers are starting to apply AI to their sales operations.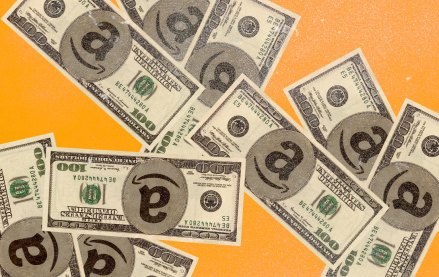 September 27, 2023 • 6 min read
The agency accused the e-commerce giant of conducting a range of anticompetitive behaviors that hurt both shoppers and sellers.