From product placement to the Netflix Cup: marketers weigh up the unconventional twist in its ad strategy
November 10, 2023 • 5 min read
•
•
Ivy Liu
The conversation about advertising on Netflix has taken a turn down memory lane.
With its first live sports event coming up next week (November 14), Netflix execs have been talking it up to marketers — and it's not the usual spiel they might have expected from the streaming giant entering its second year of advertising.
Instead of just being asked to advertise around the 'Netflix Cup' global golf match, they're also being "invited" to sponsor it. All it takes is a $2 million investment to get their branding showcased during the live-streamed event, and then an additional $2 million for ad placements on its ad-supported tier, sources confirmed to Digiday after Bloomberg first reported.
This is a bit of a twist in Netflix's conversations with marketers this year. But it's also somewhat of a throwback, because while the streamer has been ad-free until fairly recently, its programming has always been associated with some big brands. For years, brands like Budwieser, Coca-Cola and Sony have paid to have their logos and products appear in some of Netflix's biggest shows from Stranger Things to House of Cards. So, it only makes sense that others would be willing to do the same during live sports broadcasts.
"This isn't an ad play from the conversation we had with Netflix," said a media buyer who exchanged anonymity for candor on the details of those discussions. "It's more about Netflix showing us and our clients different ways they can grow subscribers as well as demonstrating new formats."
These new formats piqued marketers' interest, five agency execs aware of the pitch told Digiday. Marketers want to reach more subscribers, especially those who haven't signed up to see Netflix ads in the first place.
To give some context, Netflix's ad-supported tier had about 15 million monthly active users globally earlier this month. That's just a fraction of its whopping 247 million global subscribers. Events like the upcoming golfing tournament are a handy solution for advertisers to get their branding in front of a larger audience at a time when that's pretty tough to achieve.
"It's definitely more the reach, which I think is the issue now, because they I think have something like 220 million subscribers, but only five million on the ad-supported platform," said Tucker Matheson, managing partner at digital marketing agency Markacy, which had a golfing client explore the idea of sponsoring the golfing event before ultimately deciding not to.
Markacy's client's decision highlights the broader challenge Netflix has faced with advertising: the cost.
Right now, Markacy could get three 30-second spots at three different tournaments on traditional TV for the same price that Netflix is offering, said Matheson. Other marketers have also voiced similar concerns about advertising to its ad-tier subscribers, which is around £40 per thousand impressions (CPM) in the U.K. It's simply too expensive for them to commit their ad dollars when they're not reaching a substantial audience.
On the flip side, Netflix's ad executives might argue that those marketers fussing over $2 million were never really their target audience to begin with. Rather, they've been focused squarely on the largest advertisers — those who adore TV and can afford to splash millions of dollars on what's essentially a test. Despite the hiccups in its first year, Netflix has been consistent in this approach. It's gone after the top 500 advertisers that drive 85% of traditional spend, said Jason Fairchild, CEO at performance ad platform for CTV tvScientific. And with the addition of live sports on the streaming platform, it will only reinforce its focus on these heavy hitters.
But let's be real, events like a live-streamed golfing tournament were never going to be the game-changer for Netflix's ads business. They're more like a warm-up for advertisers rather than the main event.
"There's an arena for this sort of sports/entertainment content given how much success creators like Jake Paula and KSI have had moving into boxing," said Harry Packshaw, head of AV at Havas Media Network. "Netflix has an opportunity to do something similar given what they have in terms of sports entertainment shows like 'Drive to Survive' and Full 'Swing'. It's an opportunity to bring an audience that isn't necessarily interested in sports watching into that sphere."
No matter how the golfing tournament pans out with advertisers over the weekend, it's clear that Netflix is up for trying out different formats for them.
Execs there have been dropping hints, both publicly and behind the scenes, about possible format innovations for marketers. They're especially keen on live events, like the Chris Rock gig they pulled off last year. Now, when it comes to sports, the talk isn't so much about Netflix trying to outplay giants like BSkyB and ESPN for rights to existing events. Instead, the buzz is more around how Netflix shows like Drive to Survive and Full Swing can serve as a launching pad to create their very own sporting spectacles.
Let's take the Netflix Cup, for example. It's basically a showcase for their 'Drive to Survive' F1 series and the 'Full Swing' golf show. Nail these types of mashups, and it opens up sponsorship opportunities to the entire Netflix user base, giving brands a seriously massive reach.
"If you want ads to perform well, the format has to be relevant to the context of the viewing experience, the user's preferences, the device and more," said David Simon, gm of growth initiatives at machine learning company Moloco. "Short ads are great for mobile viewing. Binge ads are natural if you're planning on binging episodic content. They are clearly invested in aligning the ad experience with the content experience."
This is still early in the chapters of this particular tale for Netflix, of course. But in the streaming realm, the talk is shifting more toward advertising: who's doing it right and on a grand scale. That's where the real growth lies, and those who can't keep up (or, in Netflix;s care, grow rapidly enough) might find themselves facing some serious challenges in the market.
https://digiday.com/?p=525278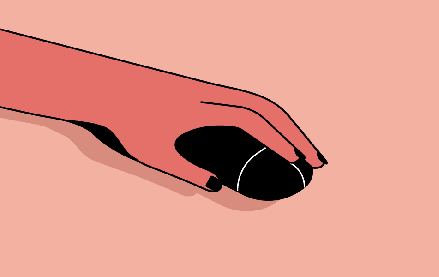 December 1, 2023 • 3 min read
People claim that the role of chief diversity officer is vanishing. However, AI is booming, and the CDO can help ensure responsible AI.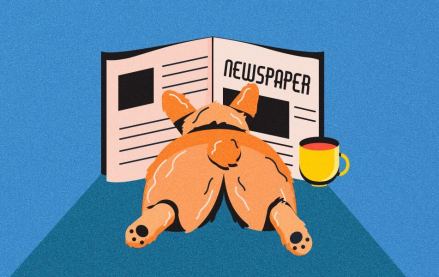 November 30, 2023 • 4 min read
Digiday+ Research found that publishers' programmatic ad revenue didn't quite live up to expectations this year, but they still see it as a growth area.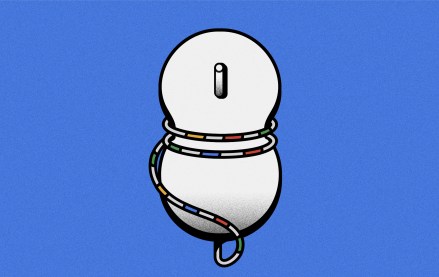 November 30, 2023 • 13 min read
For a couple of publishers, referrals from Google are down upwards of 60%.