How IGN is using Fortnite and Marvel to grow on Snapchat Discover
August 14, 2018 • 4 min read
By taking a more focused approach around core topics that Snapchat users care about — "Fortnite," Marvel movies and "Rick & Morty," to name a few — IGN has significantly grown its daily audience on Snapchat Discover. And this week, the gaming and entertainment publisher is adapting its daily news show "The Daily Fix" for the platform.
Since the start of the year, IGN's daily audience on Snapchat Discover has grown by 50 percent to an average of 3.3 million daily unique visitors, according the company.
Audience numbers skyrocketed for IGN in the last three months when the publisher shifted its editorial focus on Snapchat to cover key topics that its young Snapchat audience, 77 percent of whom are under the age of 25, cares about, said Neeta Sreekanth, head of social media for IGN.
For instance, after seeing the growing popularity of "Fortnite," IGN ran a test in April where for 10 straight days it led with a headline about the video game. At the same time, fan anticipation was building for the Marvel blockbuster "Avengers: Infinity War," which resulted in many IGN Snapchat Discover daily editions leading with "Fortnite"-centric content and closing with "Avengers"-related videos, articles and images.
"We're the biggest media company when it comes to covering pop culture, games and movies, so we used to feel that we had to cover everything for everybody [on Snapchat]," said Wade Beckett, chief programming officer and svp of video for IGN. "Once Neeta started [in April], we started taking a harder look at the data and realized that there was content that works for our app and on YouTube, but doesn't work as much for our Snapchat audience."
Today, there are about a dozen topics that IGN emphasizes on Snapchat. Not every edition will lead with "Fortnite"-themed content, but over the course of a week, three or four editions might lead with headlines tied to the game. (IGN's daily editions include 14 different tiles and run for all seven days of the week). A few weeks ago, IGN profiled the popular gamer Ninja, which included creating Snapchat content with him. For a stretch of seven consecutive days beginning on July 28, IGN led with Ninja-related headlines, which netted the publisher an average of 3.8 million daily unique viewers on Snapchat Discover and 12.7 million total unique viewers overall during the course of the week.
IGN, which launched on Snapchat Discover in August 2015, was one of the earliest publishers on the platform. Today, the daily Discover channel is profitable, said Beckett. And with the recent growth IGN has been seeing, the company now plans to bring its daily video news show "The Daily Fix" to the platform.
Starting this week, IGN will produce a Snapchat version of "The Daily Fix" five days a week. Each episode will run for two-and-a-half to three minutes and will feature five to seven stories covering the world of gaming, entertainment and pop culture. The show will be produced by a separate team than the team that oversees the daily edition, though both groups are expected to frequently collaborate, Sreekanth said.
"The daily edition team's fingerprints are all over the new 'Daily Fix' on Snap," said Sreekanth. "We are closest to the audience and the data so the team that's producing the show is leaning heavily on us on how it programs each episode."
In recent months, Snap has opened up the walls of Snapchat Discover to include non-exclusive video shows from publishers such as BuzzFeed, Condé Nast Entertainment and Tastemade. "The Daily Fix," which Snap is not paying IGN to produce, will be the latest addition. For Snap, it's an effort to get more users to spend time on Discover by welcoming programming that they might be fans of elsewhere.
In IGN's case, its recent growth on Snapchat Discover combined with Snap's ongoing publisher offensive, which has seen the platform become more open and welcoming publishers, made this an easy call, Beckett said.
"This new level of trust between publishers and platform has been a welcome change for us this year and I think it's helped lead to greater discovery of our content," Beckett said. "It's become a much more robust and impactful edition for us."
https://digiday.com/?p=298840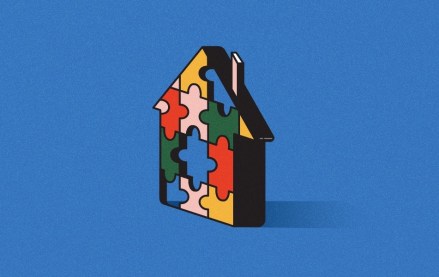 September 22, 2023 • 4 min read
Apartment Therapy's president Riva Syrop took the stage at the Digiday Publishing Summit to discuss the convergence of commerce and sponsorship revenue within its Small/Cool event.
September 22, 2023 • 4 min read
Media execs took stage at the Digiday Publishing Summit to discuss the growing importance of ROI in ad campaigns this year.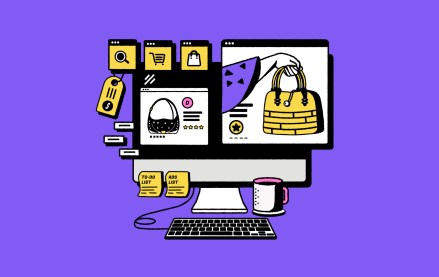 September 22, 2023 • 4 min read
CEO Satya Nadella said AI assistants will be as ubiquitous as PCs and will help users navigate across apps, operating systems and devices.