Six months in as one of 20 Snapchat Discover publishers, gaming publisher IGN is aiming to create more fast-twitch serialized programming for the channel, ranging from pop-culture countdowns to exclusive series.
The idea is simple: Users are more likely to come back the next day for a dozen or so quick-hit content pieces ranging from game and movie reviews to pop-culture countdowns. For example, yesterday's story featured the first part of its rankings of the top '90s cartoon characters. Nearly all of the content is unique to Snapchat. Initially, IGN was leaning on long-form video video, but it found Snapchat users would tune out pretty quickly.
"On other platforms, you risk frustrating users," said Peer Schneider, gm of IGN. "There's more showmanship to the Snapchat platform, because every day the content is renewed."
IGN has a 30-person video team. Within that group, it has a three-person Snapchat Discover team, led by producer Chastity Vicencio. This unit is responsible for all of its Snapchat content, though it often uses other resources from the video department to create the content. It publishes 14 pieces of content per day, seven days a week, all of which are compiled and uploaded to Snapchat by 4 a.m.ET.
IGN launched on Snapchat Discover in August 27. The Ziff-Davis publisher saw an initial spike in viewers and has steadily grown to "multiple millions" viewers per month, said Schneider. Early on, IGN tried some longer-form content for Snapchat — actual 22-minute shows — but found viewership dropping off after two minutes.
Today, videos published to Snapchat don't run longer than a minute. The daily content itself is a mix of gaming and entertainment news and reviews, as well as funny memes and short, multi-episode series. For instance, here's a four-episode arc that offers a take on the mobile cat collecting game "Neko Atsume: Kitty Collector."
IGN's launch on Snapchat also propelled the company to think more about tailoring content for different platforms, according to Schneider. For instance, before it shoots new episodes of shows like its daily news series "The Daily Fix," the video team is also thinking about how to block shots to account for different video formats, including vertical video.
As IGN looks to grow return viewers, the publishing schedule might change. For instance, it's currently considering doing multiple updates throughout the day for big events like Comic-Con, making the channel a more real-time resource for users. It's also incentivizing tune-in by previewing content that's scheduled for the next day. "You're actually building expectations that way," said Schneider.
For many Snapchat Discover publishers, the platform is another distribution vehicle for existing content. All publishers, ranging from BuzzFeed to ESPN, repurpose videos and articles for Snapchat. IGN does this too by syndicating some of its gaming reviews and countdowns. But it's increasingly moving toward creating more content that's exclusive to Snapchat.
IGN's Snapchat advertisers are a diverse mix of big consumer brands like Coca-Cola, gaming companies like Activision and entertainment studios. In yesterday's edition, Lionsgate ran three ads for its upcoming action film "London Has Fallen."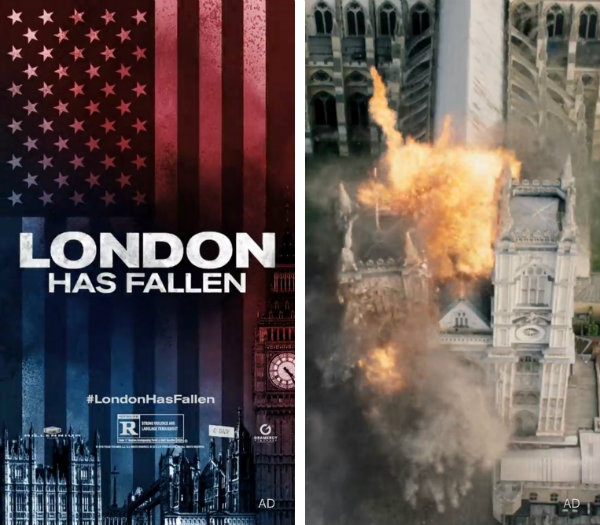 IGN controls all of the inventory for its channel and sells Snapchat as part of a larger cross-IGN media buy as much as it does exclusive Snapchat-only deals with advertisers.
"It's different because the [vertical] ad format is specifically created for the platform," said Schneider. "A lot of the pre-roll we get from gaming companies or movie studios is a standard, horizontal 30-second commercial. So it requires working more with the client to tailor it to that format."
Images via IGN
https://digiday.com/?p=163577