The French government is the latest trying to clamp down on the spread of fake news online, a notion that, while admirable, is also full of complications.
This week, French President Emmanuel Macron outlined his bold ambition to rid the internet of fake news. Details are scant, but Macron has announced that legislation will be introduced that requires social media sites to be more transparent about who is paying for sponsored content. That way, anyone who seeks to spread partisan views and false political propaganda via social platforms like Facebook will be held to account — at least that's the theory.
It's common for fake propaganda to spike around political campaigns, but Macron wants to stunt the spread of misinformation about political parties or campaigns while elections are ongoing by ensuring governmental authorities can take emergency legal action to remove content or block websites.
French publishers aren't wholly keen on the idea, but they're caught between wanting the platforms to take more responsibility for the spread of fake news and fearing this could harm free speech or lead to censorship.
"It's very dangerous to have state control on information issues, mainly because people spreading fake news are already often convinced of the collusion between mainstream media and governments or corporations," said Samuel Laurent, head of Les Décodeurs, the fact-checking team at national newspaper Le Monde. "This kind of announcement will probably trigger their feeling of censorship and bias."
Aimee Rinehart, partners and special projects manager at fact-checking organization First Draft News, echoed this, saying Macron's idea to "patrol the internet" and block websites that a government deems nefarious is "naive, dangerous and, frankly, impossible." Teaching people what trusted information looks like is far more valuable, she added.
"Macron's point for advertising transparency has legs," said Rinehart, "but much of the misinformation out there is not political advertising." Macron's party has previously accused Russian state-funded news outlets Sputnik and RT for allegedly spreading Russian propaganda on social networks through sponsored posts, which Macron's proposed law would try and stamp out. The amount of money platforms could charge for sponsored content would also be capped.
"The best way to tackle fake news is to show it's false and not to cut or block it. [This proposal] is a bit useless," said Xavier Grangier, head of digital at Libération, adding that most newspapers already have a fact-checking team.
Libération has also developed a tool through which readers can ask journalists specific questions. Since May 2017, readers have asked about 700 questions. The publisher also has five people working on debunking roughly 20 stories spread on Facebook each month as part of Facebook's initiative to work with French media companies to debunk false stories, which launched in February 2017.
Publishers will have to wait and see what the specifics of Macron's proposal are. There will be questions around what is classified as fake news and how it can be removed, as well as the efficiency of this process. In Germany, where the government has passed a law making platforms more liable for the content they host, legal experts have criticized the lack of finer details about how the law will be implemented.
Some publishers are more open to Macron's proposal than others. "Of course, it is complicated, but we need to wait and see what is behind the idea. In general, this is the right direction," said Bertrand Gié, Le Figaro's head of digital. "[This proposal] is trying to put more responsibility on the platforms as publishers, rather than just pipes, and that's very important to us."
https://digiday.com/?p=269850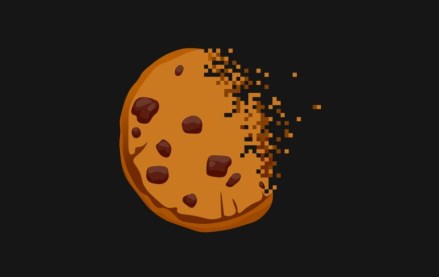 September 21, 2023 • 9 min read
Publishers who attended the Digiday Publishing Summit opened up about their top challenges, concerns and curiosities during closed-door, anonymous town hall meetings.
September 21, 2023 • 4 min read
WBD is seeing ad revenue growth from its YouTube channels and engagement on Threads surpass performance on X.
September 21, 2023 • 4 min read
Powering all of Amazon's hardware is an updated large language model, that could help connected devices actually be smarter.