Libération launches fact-checking search engine ahead of France's election Sunday
May 5, 2017 • 3 min read
•
•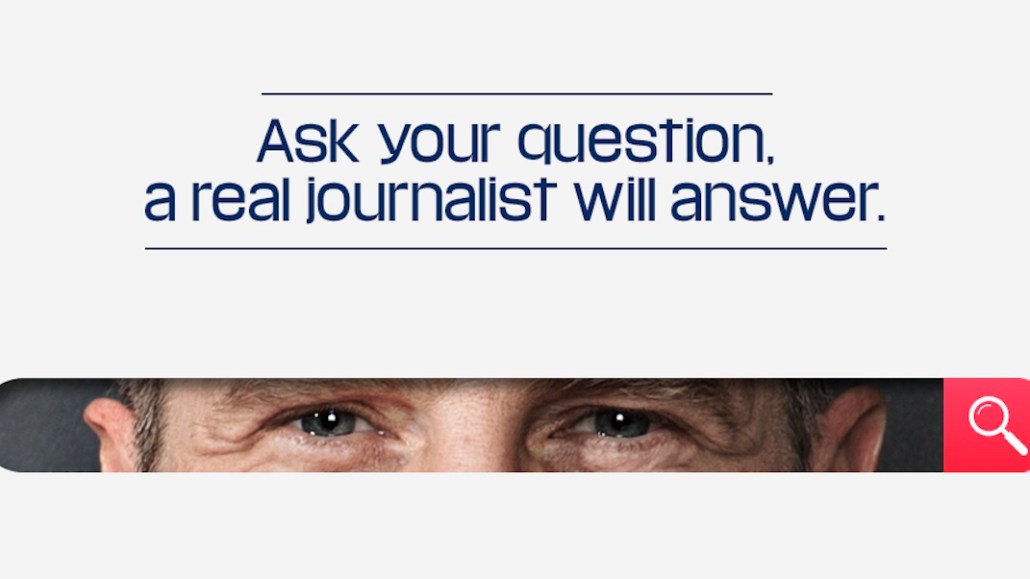 In a last-ditch attempt to steer voters away from misinformation ahead of Sunday's presidential election, French newspaper Libération has launched CheckNews, an election search engine.
The tool was released on Wednesday, just days before the vote to decide whether Marine Le Pen or Emmanuel Macron will become president. Readers can submit questions and the fact-checking team will email them links to articles from Libération and other digital publishers that answer their queries. All the questions are posted on the site.
Having a human touch was important to the publisher. Algorithms can surface content that readers are already familiar with, leading to filter bubbles where readers are not exposed to different viewpoints.
"There's clearly a desire to have a human being answer questions," said Xavier Grangier, head of digital at Libération.
Humans can't work as fast as machines, though. Désintox, Libération's six-member sub-brand and fact-checking team that publishes articles debunking false claims, is handling the questions, and there's no time limit on how long it will take the team to reply. At press time, about 600 questions had been asked, according to the left-leaning publisher.
Some of the most popular questions so far include, "Does Macron own an account in the Bahamas?"; "Was unemployment higher in the 2000s than it is now?"; "How much does the European Union pay to France, and how much does it recover in aid?"; and "What is the estimated cost of Frexit?"
Grangier is not too worried about CheckNews draining resources, as the journalists often point people to existing articles and information. Still, there are currently a few hundred questions that are awaiting replies.
CheckNews collects readers' email addresses, which wasn't the tool's initial purpose, Grangier said. However, the email addresses will come in handy to promote other situations to use the tool. For instance, Libération will also promote CheckNews again in June when France votes for its new parliament. How long it keeps the site up depends on Sunday's results: "If Le Pen wins, we have a new mission for journalism," Grangier said. "If it's Macron, it's a bit different."
Publishers have taken many approaches to share political news in a more personal manner. For example, the BBC built a Facebook Messenger bot to share information on the U.K.'s split from the EU. For Libération, the decision to build a search engine was based on speed and ease of development: It took just two weeks to develop, in partnership with agency JWT.
"We wanted to involve our people a bit more and we wanted to talk to others," Grangier said. "There's a willingness to share on Facebook, where there's a lot of politics and false information. Right now, everyone is shooting their last bullets — that has an impact on social media." Seventy percent of the traffic to CheckNews has come from social platforms, according to the publisher.
Libération is part of the Facebook and Google initiative in which media companies verify content on the platforms. The publication is also developing a database of its own archived content, tagging articles with certain people, political parties or events, that can be used to check facts quickly.
Image: Courtesy of Libération.
https://digiday.com/?p=235333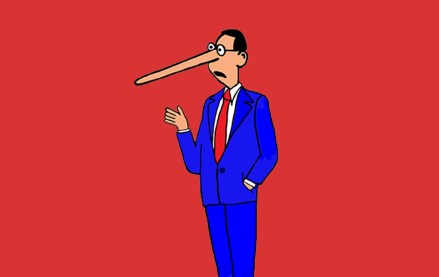 October 3, 2023 • 7 min read
•
•
A new definition for MFAs is available but the vague nature of the guidelines is leading to a lack of standards that might prevent adoption.
October 2, 2023 • 1 min read
•
•
The publishers who attended DPS were focused on the potential upsides of applying the technology to their operations while guarding against the downsides.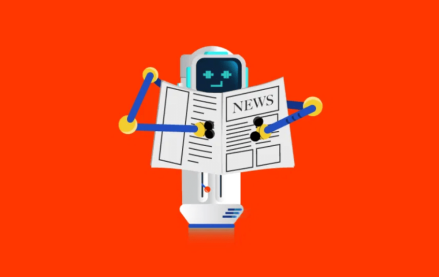 October 2, 2023 • 4 min read
•
•
Now that ChatGPT users can surf the internet for information, some publishers are reconsidering the weight of the issue.