First Media cuts staff and pivots back to social videos
November 5, 2019 • 5 min read
•
•
Digital publisher First Media is pivoting back to platforms after attempts to build up its owned-and-operated sites and a long-form video business failed to pan out.
On Nov. 1, First Media laid off members of its editorial and sales teams as the company has decided to stop producing written articles for its sites and long-form episodic shows. Instead, the company will concentrate on producing short-form videos for platforms like Facebook, Instagram and YouTube and continue to operate its TV network, BabyFirst.
First Media co-founder and president Sharon Rechter confirmed the layoffs and said that 10 out of 220 employees were being let go. These cuts follow a round of layoffs in September that affected the company's long-form video team, which numbered around seven employees, according to former employees. That round included the departure of vp of digital content Jim Cantiello.
Despite the layoffs, First Media, which has never raised outside funding, remains profitable and expects its revenue this year to be 70% higher than its 2018 revenue and plans to exceed its projected revenue by 20%, according to Rechter, who declined to share actual numbers.
In the wake of Facebook's January 2018 News Feed algorithm change, many digital publishers, including First Media, focused on building up their owned-and-operated properties and producing long-form video series for platforms like YouTube. These efforts were meant to diversify their businesses beyond distributing editorial and branded videos on the social platform.
"Written editorial and long-form are not our strong suits, and therefore, we have decided not to focus on those. And if we're not going to focus on those, we're not going to sell those either," said Rechter.
First Media had launched sites for its women's lifestyle property Blossom and food property So Yummy in 2018 and will continue to operate those sites, said Rechter. The sites will be mainly used to host the content that First Media posts to its social accounts. "It's mostly a brand strategy. This is not where the focus of our revenue is," Rechter said.
So Yummy's site received 1.3 million unique visitors in the U.S. in September 2019, according to Comscore. That's up from 634,000 unique visitors in March 2019, the first month that Comscore began tracking the site. Comscore began tracking Blossom's site traffic in September 2019 and tracked 59,000 unique visitors in the U.S. to the site that month.
The Nov. 1 layoffs included svp of digital advertising Conor Lehmkuhl. First Media had hired Lehmkuhl in September to fill the role of chief revenue officer Charles Gabriel, who was let go in August, according to former employees. Rechter said that Lehmkuhl was hired to drive programmatic sales for First Media's sites and was let go because of the company's shift in priority to third-party platforms.
Asked whether something happened to explain why the company shifted priorities so drastically within two months of hiring Lehmkuhl, she said that the company realized that its platform video businesses were significantly outperforming other departments.
Later in response to a question about the sites' traffic, she said a technical glitch led to a "significant decrease" in traffic for October. That glitch had to do with the company switching servers and led to a 24-hour period in which the sites served ads but no content. Sites jammed with ads but little content are typically flagged as spam sites by Google's search algorithm, which penalizes these sites by lowering their rankings in search results. Because of the 24-hour period in which First Media's sites served ads but no content, Google temporarily penalized First Media's sites, Rechter said. She said the sites' traffic has been increasing following that period.
"I don't see the sites as the core revenue driver of First Media. Our core revenue driver of the years to come are videos mostly on all the social media platforms," said Rechter.
First Media's focus will return to producing short-form videos for social platforms. Since September, the company has hired 15 employees, most of whom work on producing editorial and branded videos distributed on social platforms, said Rechter.
First Media's video viewership across social platforms has fallen over the past year, according to data from Tubular Labs. Blossom received 579.3 million video views across Facebook, YouTube and Instagram in October, down 33% year over year. So Yummy's view counts across the three platforms fell by 56% to 189.4 million views. And First Media's beauty property Blusher received 15.8 million video views in October, a 32% drop year over year.
Rechter said that October was not a good comparison because there were two major technical reporting glitches on Facebook's side that led Facebook to not count Blossom's and So Yummy's video views for a few days in October. Because of those glitches, the October view counts don't account for more than 100 million views for Blossom and So Yummy, she said. Blossom received 498.8 million views on Facebook in October compared to 443.8 million views in September, and So Yummy received 88.6 million views on Facebook in October compared to 177.1 million views in September, according to data from Tubular Labs.
Instead of overall monthly viewership figures, Rechter said that First Media concentrates on the average number of views per video because it only produces 50 to 60 videos a month. Blossom averages 79 million views for each video that it posts, she said. She also said that First Media has expanded its distribution over the past year to include platforms such as Snapchat, Pinterest and TikTok.
https://digiday.com/?p=351728
October 2, 2023 • 1 min read
•
•
The publishers who attended DPS were focused on the potential upsides of applying the technology to their operations while guarding against the downsides.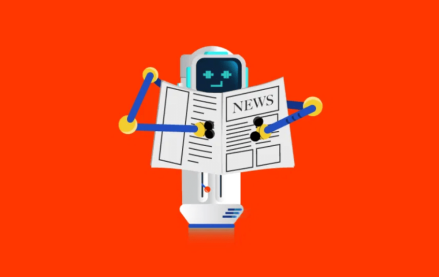 October 2, 2023 • 4 min read
•
•
Now that ChatGPT users can surf the internet for information, some publishers are reconsidering the weight of the issue.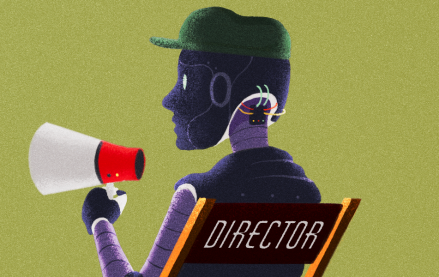 October 2, 2023 • 5 min read
•
•
As Meta makes celebrity-like chatbots, ChatGPT learned to "hear," "see" and "speak" while Spotify is piloting AI-translated podcasts.