The Financial Times is using game mechanics to lower subscriber churn
November 28, 2018 • 3 min read
The Financial Times is rewarding its audience for getting smarter.
In mid-October, the publisher introduced Knowledge Builder to 13 percent of its subscribers, a point-scoring system so readers can keep track of how the FT's journalism builds their knowledge. The aim of the tool is to encourage engagement, which the FT defines through a combination is frequency, recency and volume of articles per visit.
Each article has the number of points it's worth at the top, and at the end, readers will see a progress bar on how their knowledge has grown, plus article recommendations on how to increase their knowledge of some 1,000 topics the FT currently covers.
The system gives scores on two criteria: how well articles represent the FT's coverage as a whole, and if they touch on a number of previous points and themes, it will have a higher score. These criteria will recommend readers new to a topic to more explanatory texts covering the key aspects. The second criterion is a novelty for the specific user. If an article covers a lot of what the user has read about, it receives a lower score for that user.
"This is our filter-bubble-bursting element of Knowledge Builder," said James Webb, group product manager at the Financial Times. "It guides the user away from content they have already covered and toward themes they haven't explored before."
Ultimately, the goal is to increase the engagement of subscribers so they are less likely to churn. According to Webb, based on estimations from data scientists, by moving between 10,000 and 20,000 disengaged subscribers above the engaged threshold it could bring in an additional £1.5 million ($1.9 million) a year.
"This doesn't include display ad revenue potential," said Webb. "Since we started the project, we've also learned that the algorithm does a good job of surfacing evergreen content, specifically our Special Reports. We're currently working out how much additional ad revenue this may deliver if the current trial is successful."
The FT has 930,000 paid subscribers, 740,000 of whom are digital subscribers, mostly paid for by businesses. According to the publisher, 60 percent of its revenue comes from content and services.
According to Webb, internal research suggested that readers find it tough to link how their reading has had an impact on their knowledge. The tool has received funding from Google's Digital News initiative, and the FT is also working with CRUX, a technology company that uses the metadata from FT articles to quantify knowledge.
Webb said that it's early on in the experiment, but so far it has found that articles that carry a Knowledge Builder component deliver higher completion rates. Also, the median number of pages per visit of articles that include a Knowledge Builder component is double that of standard articles, although the publisher couldn't share figures in time for publishing.
The publisher will continue to track article click-through rates on recommendations compared with its latest stories, completion rates, the number of stories a user reads in one visit and whether visual cues on articles will help engage lower-engagement users.
Offering recommendations based on preferences is a route taken by most subscription publishers, but Greg Harwood, director at strategy and marketing consultant Simon-Kucher & Partners, points out this recommendation engine is unique for the gamification and visualization element. "The majority of recommendations systems use reader-based signals in order to make suggestions about similarities in content consumption patterns across user segments. This machine learning approach takes it to the next level."
Many publishers are running experiments to increase frequency or depth of usage. "Previously, gamification has been used to encourage participation, like levels of commenting or allowing moderation privileges," said Nic Newman, editor of the Reuters Institute Digital News Report, pointing to when The Guardian crowdsourced politician's expenses in 2009 and a league table detailed how many documents people had scoured.
https://digiday.com/?p=313330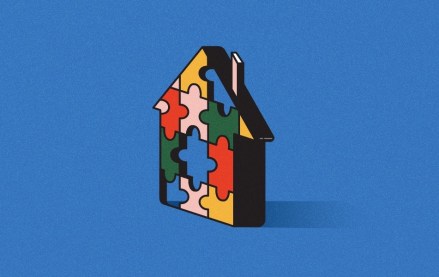 September 22, 2023 • 4 min read
Apartment Therapy's president Riva Syrop took the stage at the Digiday Publishing Summit to discuss the convergence of commerce and sponsorship revenue within its Small/Cool event.
September 22, 2023 • 4 min read
Media execs took stage at the Digiday Publishing Summit to discuss the growing importance of ROI in ad campaigns this year.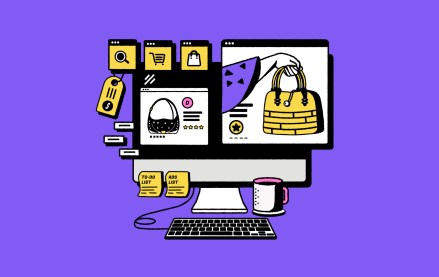 September 22, 2023 • 4 min read
CEO Satya Nadella said AI assistants will be as ubiquitous as PCs and will help users navigate across apps, operating systems and devices.